Most Recent Dirt Bike Fuel System Reviews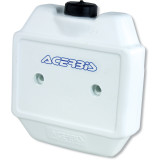 Acerbis Front Auxiliary Fuel Tank
Will6691

- Philippines
More fuel, more range, more fun
"Just installed it on 2017 ktm 85sx , great product . Only con is the metal clips that came with the item are not the right size so it's useless for this pricey product and the wire clip for the fuel hose that connects to the stock fuel cap is also too tiny"

See all reviews for this product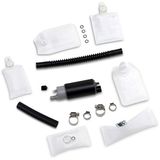 All Balls Fuel Pump Rebuild Kit
Jon1

- Chesapeake, VA
Pressure too high
"Pump fits with the exception of the backwards alignment bump on the plug. After putting it in and turning key on i had gas pouring out of the top of the carbs. Connected fuel pressure gauge and the pump is putting out double the factory PSI and overwhelms the floats . Still awaiting warranty/return help."

See all reviews for this product
Get control of your motor.
If you're anything like us at MotoSport, you want as much power out of your dirt bike as you can get! So you change out the dirt bike exhaust, air filter, maybe you've even had some motor work done. Now it's time to put all of your dirt bike modifications to good use, which means taking a look at the fuel injection and ignition controlled by your ECU, which is basically your bike's computer. In our 'Fuel Control' section, we have piggyback ECUs that plug in-line with your stock computer, the result being that you can now change your fuel map to coax that last horsepower out of your dirt bike, dial it in for race gas, optimize it for the current weather conditions, and much more. Some of them, like the Bazzaz unit, can be upgraded with a handlebar-mounted switch to change between fuel/ignition maps at the press of a button.
Want to go farther?
MotoSport's dirt bike fuel tank selection will fuel your passion to go further and further, or just simply ride a little longer. We have just about any tank size you could want, all the way up to the monster Acerbis 6.3 gallon tank for KTM dirt bikes. We also have the fuel line and mounting hardware you need to install them.