Most Recent Motorcycle Motor Oil Reviews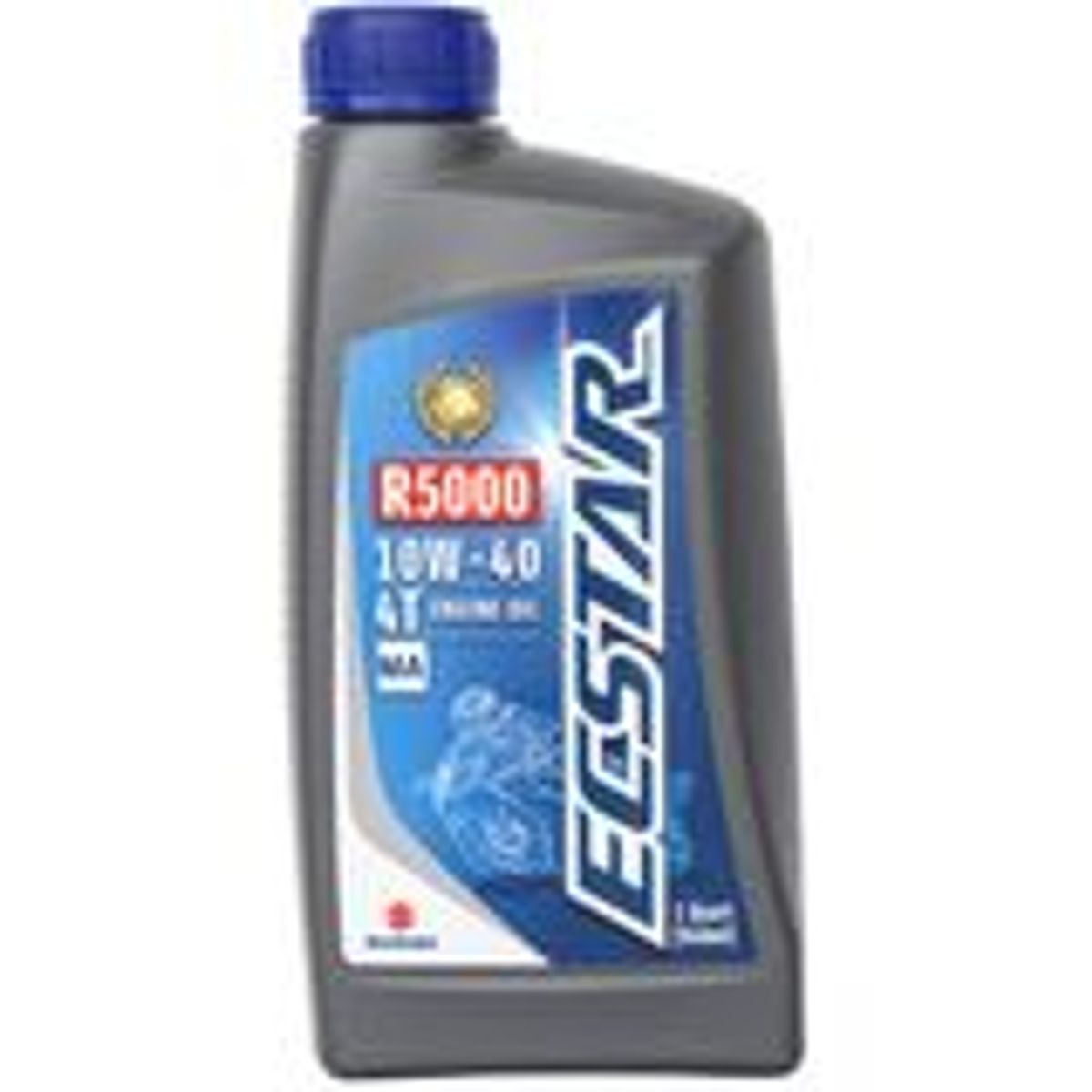 Suzuki ECSTAR R5000 Mineral Oil
Rideorrun

- Charleston
Good stuff
"Preforms flawless and protects vital internal parts during the most roughest days on the track"

See all reviews for this product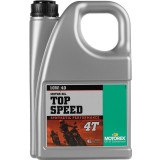 Motorex Top Speed 4T Oil
Johnny Socko

- Millington, MI
Motorex is the best!
"I use this oil in our 2021 KTM 125 and our 2014 KTM 65. It's exactly what the manufacturer recommends, so it's our first choice. I've never had a problem with this oil, it's top shelf. The bikes shift smooth and the oil holds up a long time."

See all reviews for this product
Motorcycle Oil
Engine oil is the life blood for your motorcycle and when the time comes for an oil and filter change find exactly what you need right here.
Motorcycle oil has different properties than car oil though you will find many of the same weights like 10w-40 motorcycle oil and 20w-50 motorcycle oil so don't grab a quart of engine oil off the garage shelf meant for your car and think it works just fine to top off or even replace the engine oil in your motorcycle. But like a car, follow the manufacturer's recommendation for the type of motorcycle engine oil best suited in your ride. We have full synthetic motorcycle oil, semi-synthetic motorcycle oil and good old fashioned straight from the ground conventional motorcycle oil:
Best Motorcycle Oil
MotoSport stocks all of the popular brands of motorcycle engine oil including OEM brands in a variety of sizes and weights. If you need an extra bottle on stand-by grab a quart or if you're performing routine maintenance get a four liter or gallon. Check out the various brands of motorcycle oil we carry:
And, many more!
Motorcycle Engine Oil
Don't neglect the engine oil in your motorcycle. Change based on the service intervals outlined by the0 manufacturer and replace the oil filter, too. Changing your own motorcycle oil is a fairly easy process and a substantial cost savings over having a mechanic do it. Besides, you not only know it's done, but done right. We carry all the motorcycle tools you need to quickly and effectively change the engine oil in your motorcycle. If you want help on choosing the right motorcycle oil or some advice on changing the oil in your motorcycle give us a call at 1-866-677-7338 and one of our gearheads who changes the motorcycle engine oil in their own ride can probably walk you through the steps and help you find the right motorcycle oil for your ride.
Because it's considered hazardous material, we send motorcycle oil via ground transportation in the Continental United States only but orders more than $79 ship free.