Most Recent Dirt Bike Riding Gear Reviews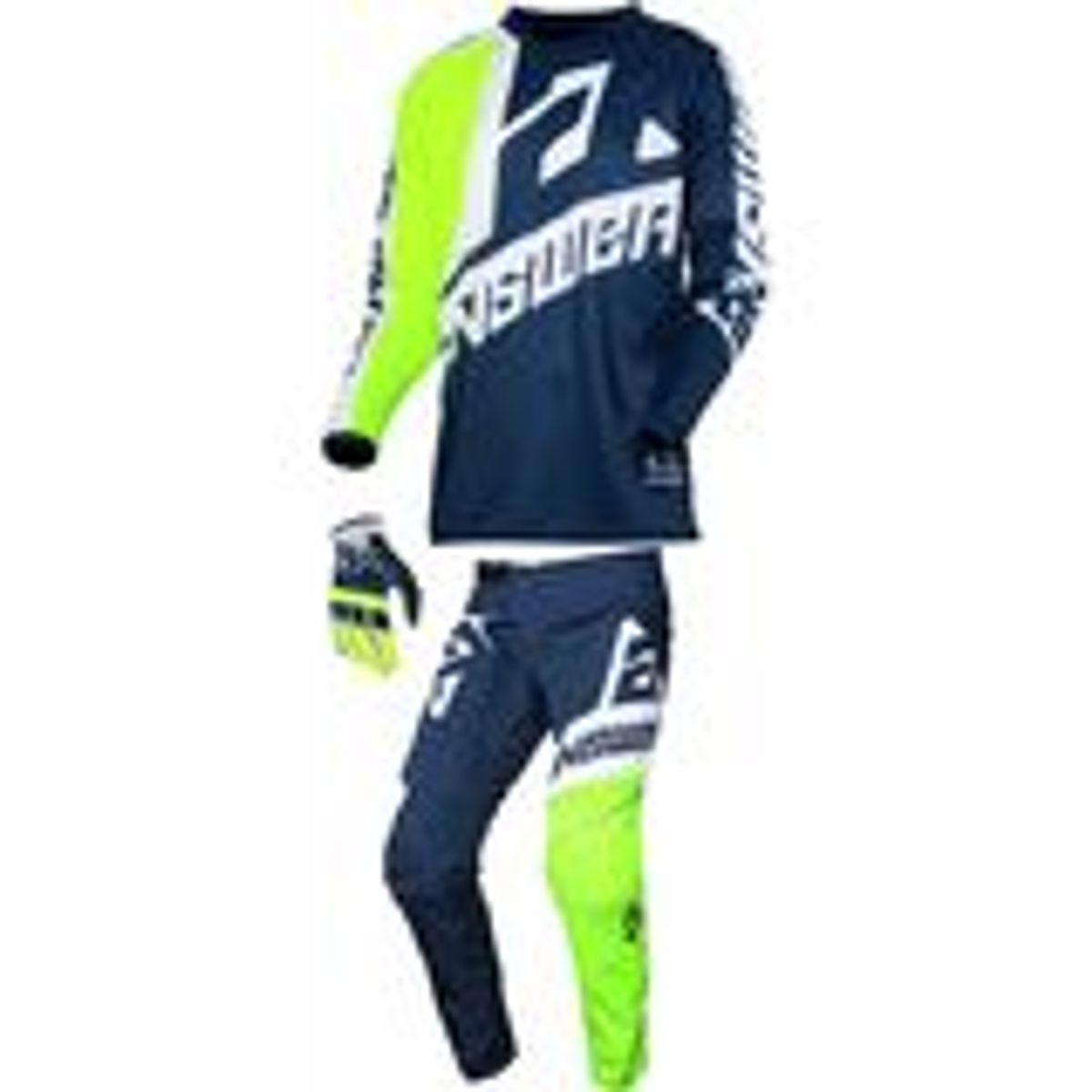 Answer 2020 Syncron Combo - Voyd
Jason

- Pa
To small
"Sizes are not correct all My other gear fits. This set don't come close to fitting"

See all reviews for this product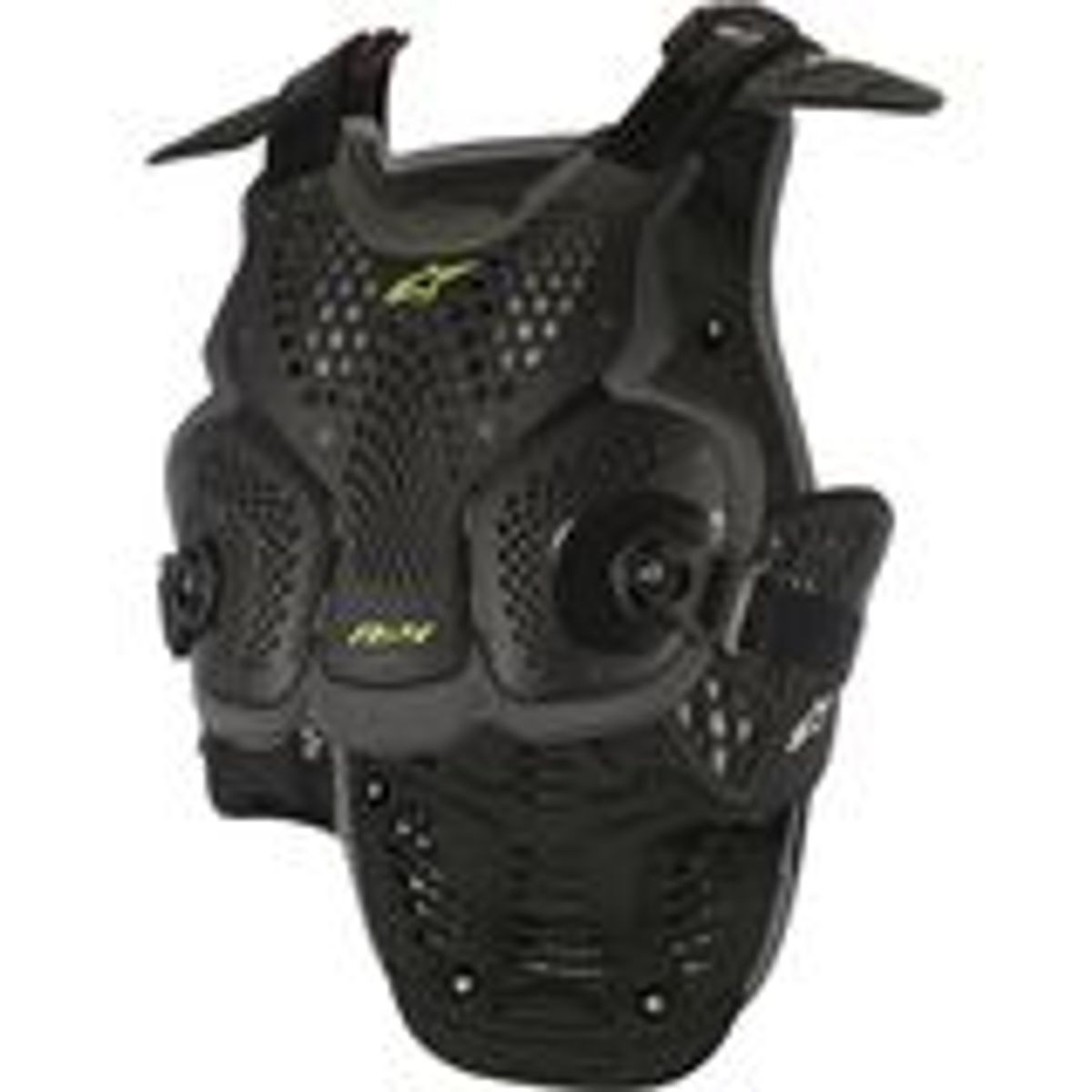 Alpinestars A4 Roost Guard
Big Nick

- Missoula MT
Great for MTB
"As an "older" MTB'er, and still a crazy downhiller!!!!LOL..... This thing fits the bill.... Haven't ridden with it yet..... But just putting it on makes me feel more confident..... Light weight, and feels like I could hit a tree, and walk away..... Under a jersey, over a jersey????? Super thin, doesn't matter..... So maybe not in the motocross world...... But this thing is able to cross both worlds..... Not a stormtrooper suit, and not a piece of carpet foam velcroed to a shirt.... Just the right amount of fit, and protection...... Sizing works well.... Alot of adjustment..... Only draw back is the shoulder pads are just there to just hold the neck brace on????? I preferred not to have football shoulder pads for more mobility...... So a perfect fit for my world..... If you think this might be your world..... Pull the trigger with confidence...... You'll be happy.... Helmet up, and rubber!!!!!! Ride safe....."

See all reviews for this product
Dirt Bike Riding Gear at MotoSport
Dirt bike riding is not just a hobby, it's a way of life. A most adventurous and exhilarating trip on two wheels. And overall, it's just plain fun. Grabbing seat time on a dirt bike involves more than buying your ride of choice at a nearby dealer or private party and taking it out on back country roads the next weekend. Gearing up is part of the whole package.
It's not a matter of if, but when, you crash. In fact, one rule of thumb most riders abide by is dressing for the crash. Remember, you ride on loose dirt, gravel, sand and water, among other hazards. Riding gear helps minimize injury when situations arise and offer security for a more enjoyable experience. The essentials include a helmet, goggles, boots, pants, jerseys and gloves. Therefore, if you're riding on today's hottest dirt bikes - be it in the sand, on the track, or fighting mosquitoes on the trails - we've got the dirt bike and motocross gear you'll need to stay safe.
MotoSport offers an extensive line of riding gear for men, women and children for track or trail riding. So, whether you're new to the sport or looking to replace well-used gear we've got you covered. Literally. Our comprehensive line of gear from all the industry brands gives you the knowledge necessary to make an informed purchase. We are "The Guys That Ride" so let us help you narrow your scope based on needs. Certain gear complements one rider over another and perhaps you live in a part of the country where it's primarily trails in the woods or in an area where it's mostly sandy dunes. Thus, the most expensive boots do not always mean - the best - and one helmet may have features that better suit where and how you ride. MotoSport is here to help you take the guess work out of finding the right product for your riding needs.
Wherever your next adventure takes you - find the riding gear you love and express yourself on the track or trail. We'll be there to share your journey! MotoSport gives you one of the largest online dirt bike riding gear selections. So, get geared up and make any day a day to ride.
Here are even more reasons to shop for dirt bike gear on MotoSport:
Fast, free shipping on orders Over $79.
No hassle returns.
We have a 90-day return policy
Most orders placed by 5 p.m. ship same day.
Want help? Call our toll free line 1-888-676-8853.
Dirt Bike Brands at MotoSport