Most Recent ATV Helmets Reviews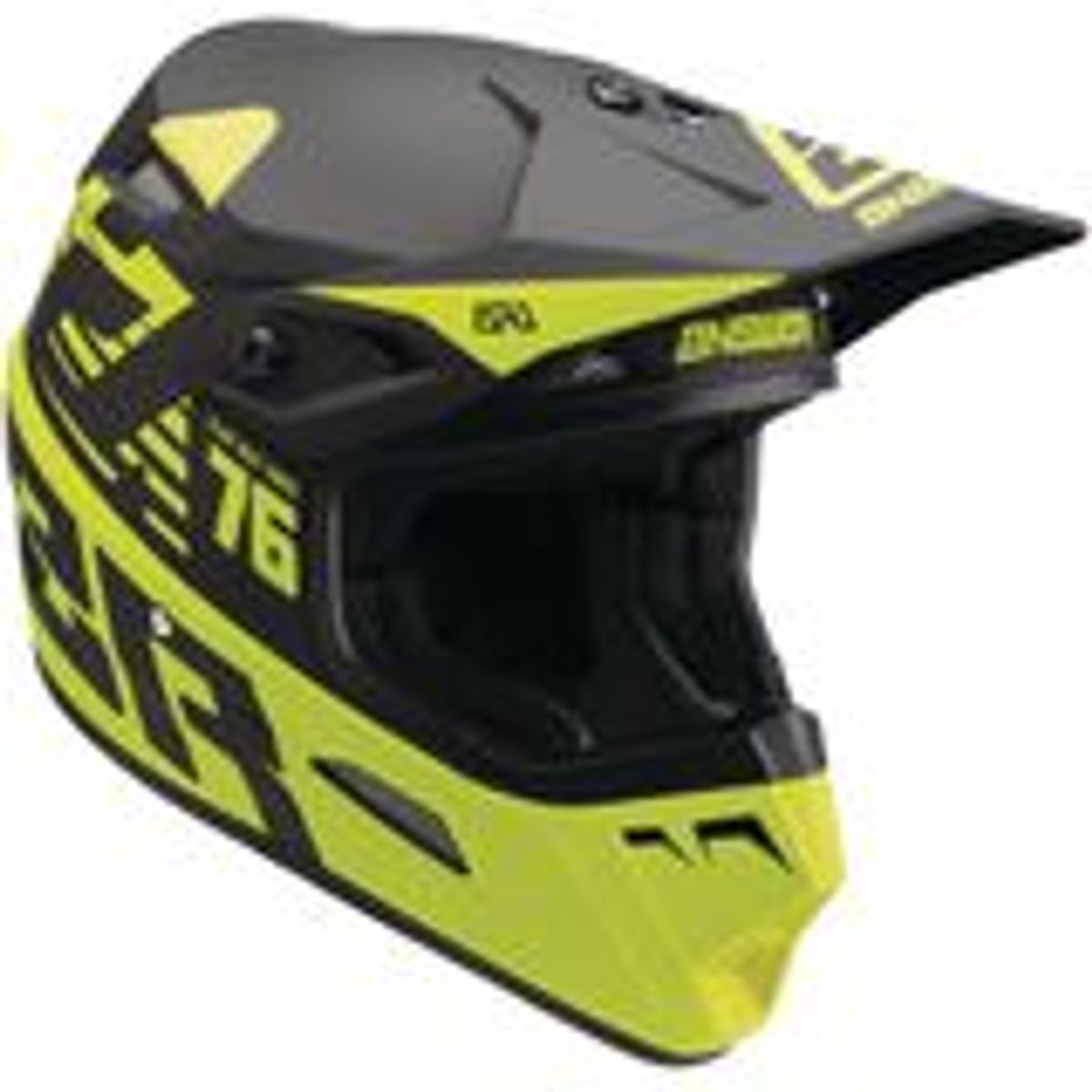 Answer 2021 AR1 Helmet - Bold
Yamaha517

- Manhattan, Kansas
Great fit and light!
"Motosport always has the best prices and quality products."

See all reviews for this product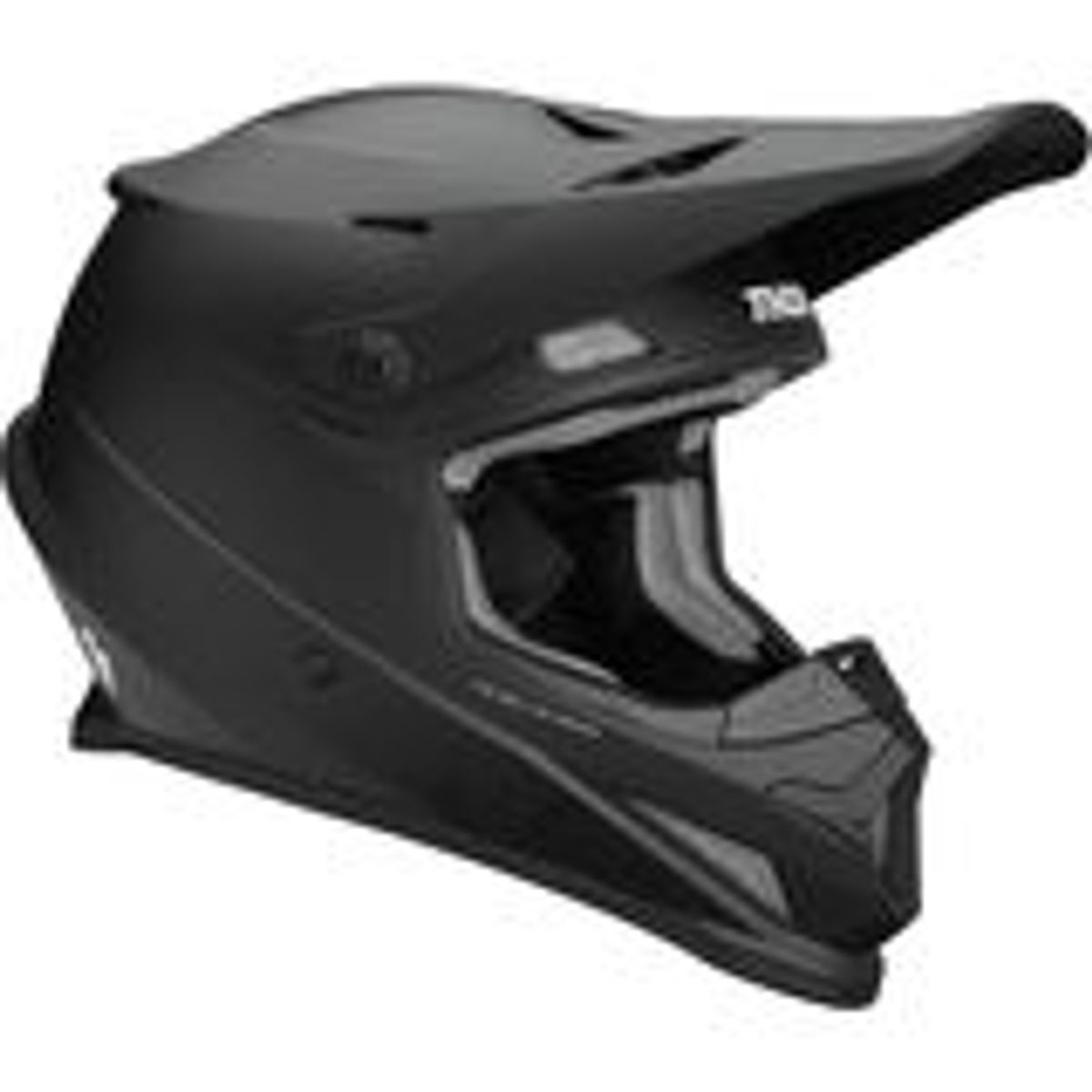 Thor 2022 Sector Helmet
Drew

- Maryland
Great helmet for the money
"Looks great, padding is comfortable and matches up nice with all of my different gear. It definitely runs small or I'd give it 5 stars."

See all reviews for this product
ATV Helmets
Bumping your head hurts and with all the news on the long term effects of concussions it's a good idea to wear a helmet when riding your ATV even at slow speeds. Not everyone races, of course, but the unpredictability of other riders and obstacles offers a strong case for wearing an ATV helmet any time on your quad.
The difference between helmets for ATVs and dirt bikes? Nothing. Same industry brands with the same awesome graphics and most importantly the same state-of-the-art protection. All of our quad helmets offer Department of Transportation (DOT) rating and some go further with a Snell rating, a non-profit organization with stricter standards.
Be Smart - Wear an ATV Helmet
ATV helmets protect your head thereby reducing or eliminating serious injury in the event of a crash. Helmets are deemed crucial enough that 48 states have passed some type of helmet law with 19 of those states requiring mandatory helmet use. However, that's not necessarily the case with ATV riding since you're on trails, often private, and not on public thoroughfares.
ATV riding is awesome fun…until you get thrown off. Remember, no seat belts. If you're not wearing an ATV helmet fun can turn tragic. It is a no-brainer that riding without an ATV helmet is tempting fate and is very dangerous. Perhaps this is a non-issue since none of us rarely if ever see a rider on the trails without a helmet. ATV helmets are like gas, you can't go riding without it.
What's boosted the number of helmet wearing riders is not only the obvious safety factor but ATV helmets are not what they used to be. They are stylish and constructed with modern technological features that push safety while maintaining the utmost in comfort and freedom of movement. Truth be told, ATV helmets are a part of the riding experience as well as rider image. We look pretty darn cool with one on.
How to Size an ATV Helmet
A properly fitted ATV helmet can play a major role in the outcome of an accident. The first step in finding an ATV helmet is determining your head size. Follow these steps:
Wrap a soft measuring tape around your head about a half inch above your eyebrows, above your ears and around the back of your head at the largest point.
Compare your head size with the specific ATV helmet manufacture's size to find a match. Each ATV helmet manufacture provides different sizing charts for their helmets so you will need to compare your helmet size to each brand's sizing.
Try the helmet on before using it. The helmet should sit squarely on your head with the top of the helmet's eye port just above your eyebrows. A properly fitted ATV helmet will fit snug at first and loosen slightly as it is broken in.
If the helmet moves or your fingers fit easily between your head and the helmet you'll likely need a smaller size.
MotoSport offers one of the largest selections of ATV helmets across a variety of industry trusted brands. You can find a variety of models with features at price points to fit your needs. We carry a number of ATV helmet sizes for men, women and children.
Check out our extensive inventory of ATV helmets. We have all the feature-packed brand names you love at prices you'll love even more:
...and many more including youth ATV helmets and women's ATV helmets.
Use the Sizing Chart on the individual product page to help you find the right fit or check out our Dirt Bike Helmet Buying Guide for more information on ATV helmet fit and safety features. Remember, the most expensive ATV riding helmet is not necessarily the best one for you. If you need help selecting or have questions, please give us a call at 1-866-667-6288 and we'll connect you with a gearhead who rides ATVs and get you set up with the best quad helmet.
ATV Helmets and More
What's an ATV helmet without all the extras? We have helmet bags and one of our favorites - helmet cameras. Look at our ATV helmet accessories and find helmet liners, cleaner, and ear plugs among other must-haves.
ATV Helmets at MotoSport
MotoSport is the best place to find quad helmets. Find it cheaper? We'll take it back and refund you the difference with our price match guarantee. And if your ATV helmet doesn't fit our hassle free return policy means we make it easy for you to get the right one.
MotoSport delivers all ATV helmets fast and orders more than $79 ship free.
ATV Helmets by Color
Sport ATV Brands at MotoSport