Dirt Bike Batteries & Motorcycle Battery Chargers
Most Recent Dirt Bike Batteries & Chargers Reviews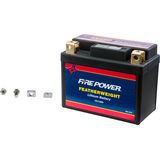 Fire Power Featherweight Lithium Battery
Hack52

- Manhattan, ks
Fire burned out
"Installed it. Used for 1 ride, then it wouldn't take a charge."

See all reviews for this product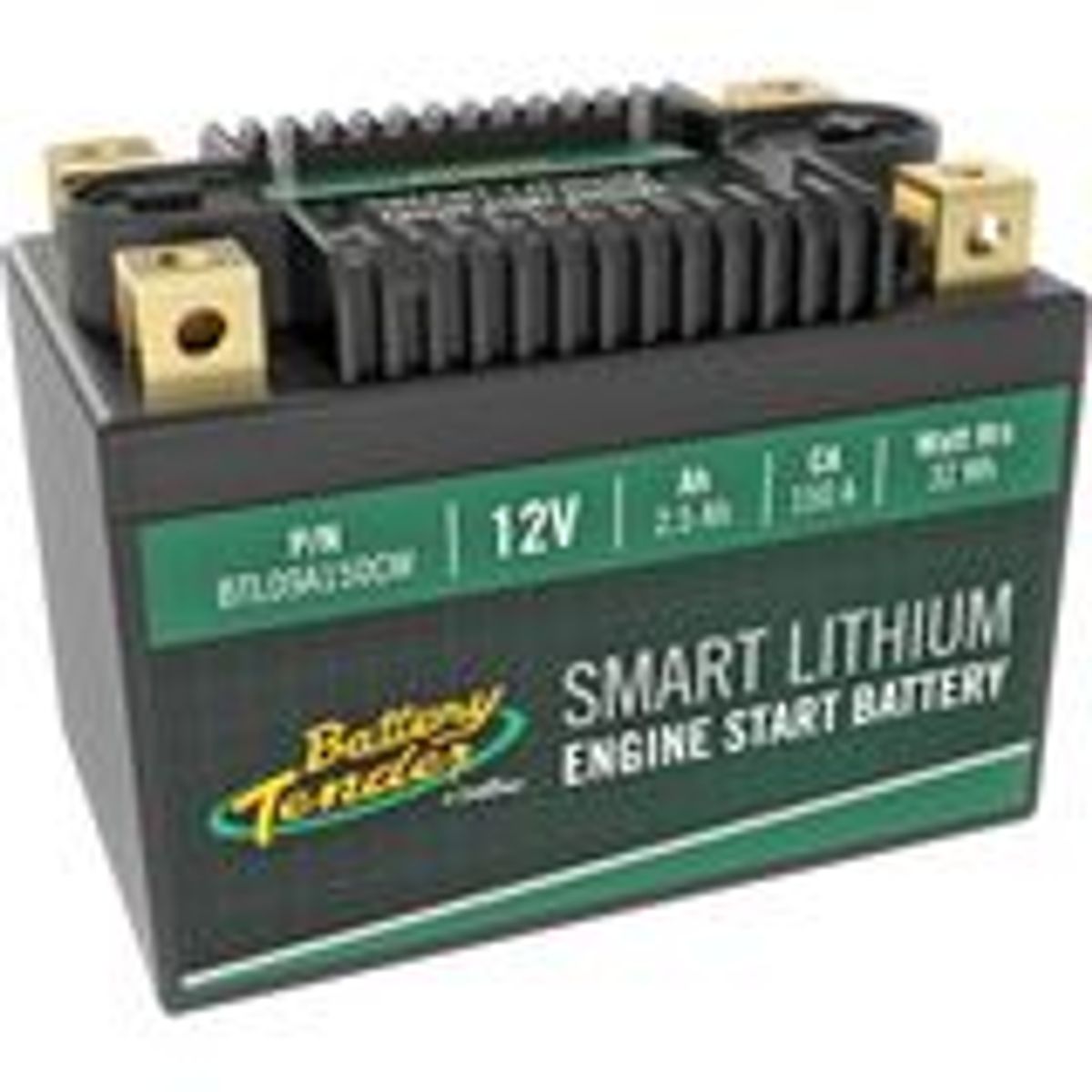 Battery Tender Smart Lithium Engine Start Battery
Brizzy

- Ohio
Not very good
"Installed in my GSXR750. Came charged bike fired right up. I gave 2 stars because for the first season it was working good. Then the weather got colder and I would have to jump it all the time. Fast forward through winter into the next riding season and the thing needed jumped if the bike sat for a few days. This went on all riding season. Start of this season it was dead as a door nail and fried. Back to the old lead batteries for me."

See all reviews for this product
Motorcycle Batteries
Like a car, a motorcycle needs a battery to turn the engine over. Without a motorcycle battery you can expect your ride to sit in the garage. Generally, you can find the battery underneath the seat on your motorcycle for quick and easy access. And, like a car, a motorcycle battery requires some upkeep but eventually no longer holds a charge meaning you need to replace it.
Motorcycle Battery Maintenance
Visually inspect your motorcycle battery once a month to ensure the electrolyte cells have enough water if not sealed. Check for loose connection fittings and any rust. Use a stiff brush to wipe away any debris or build-up. If your motorcycle battery leaks, replace it immediately.
Lithium Motorcycle Battery
Lithium motorcycle batteries offer a lighter alternative to a standard motorcycle battery and hold their charge better in cold weather. A lithium motorcycle battery usually offers more cranking amps, too. You can expect to pay a bit more for a lithium battery but they last longer and don't lose their charge as quickly.
Motorcycle Battery Charger
Owning a motorcycle requires preparation and taking care of maintenance therefore a must-have for all riders is a motorcycle battery charger. It's almost inevitable – you will at one time or another be faced with a dead battery. It could be a minor inconvenience if you discover it at home or a major disruption if you have just checked out of your hotel room. Additionally, if you ride seasonally a battery tender or trickle charge is needed to prevent your motorcycle battery from draining which can reduce its overall life. A batter tender or trickle charger hooks to the battery and keeps it charged during long periods of inactivity. If you own a lithium motorcycle battery you need a lithium battery charger. Do not use a regular motorcycle battery charger on a lithium battery. We carry some of the most popular battery chargers:
Check out all of the motorcycle battery chargers we stock.
Best Motorcycle Battery
MotoSport stocks the motorcycle batteries you need to stay charged and ensure the engine fires up - every time. We sell only the most respected brands in motorcycle batteries and you can't go wrong with choosing from any listed below:
Check out all of the motorcycle batteries we stock.
You may be a seasoned rider or just starting out, but our experts can answer your questions and help you purchase the right motorcycle battery for your bike and seasonal needs. Give one of our gearheads a call at 1-888-676-8853 if you need some help and check out Motorcycle Battery Maintenance for tips on keeping the battery under your seat fully charged.
At MotoSport find the motorcycle battery and battery charger needed for a quick start and worry free maintenance. Enjoy free shipping on most orders more than $79.