Most Recent Motorcycle Tires Reviews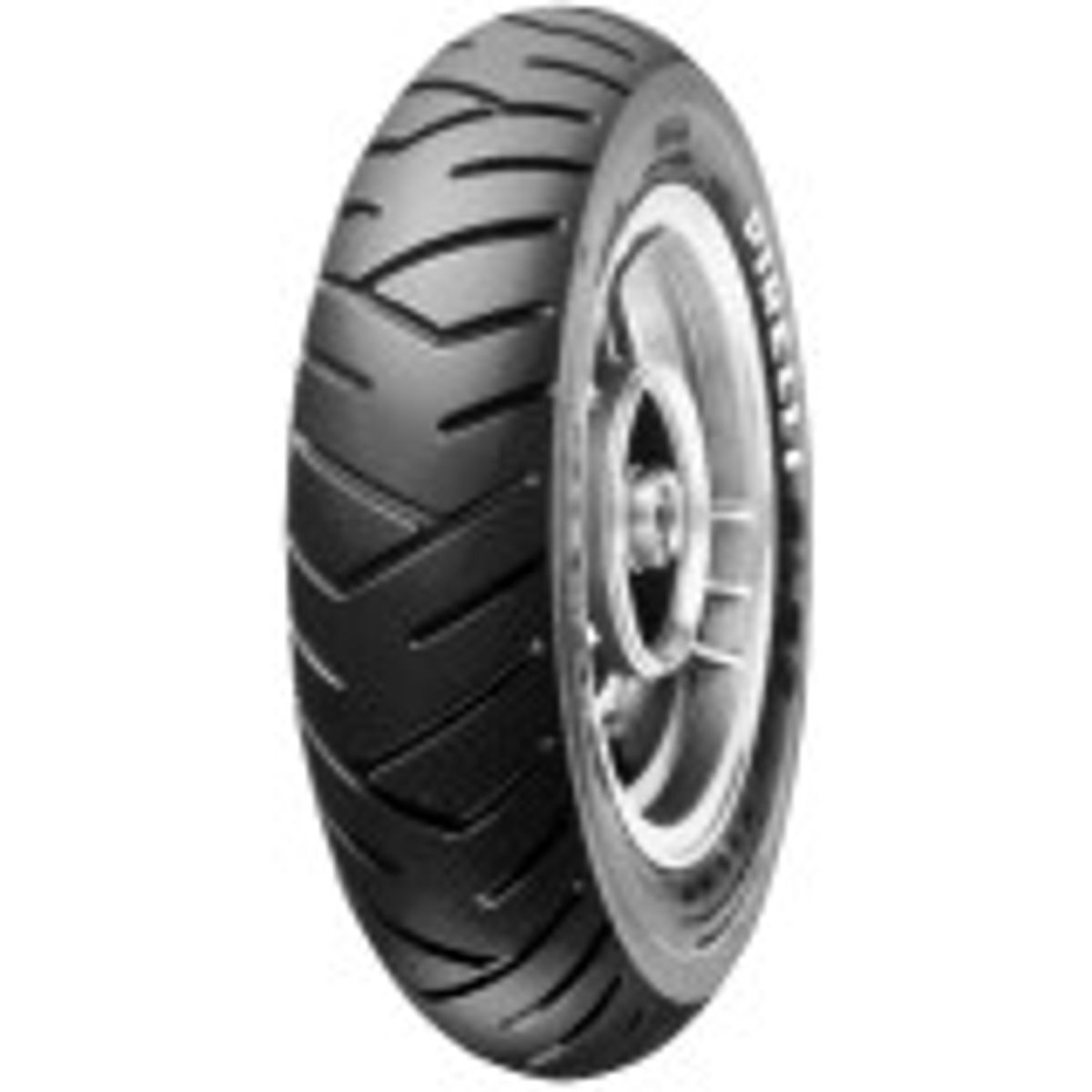 Pirelli SL26 Front/Rear Scooter Tire
Maniac

- North Carolina
Extremely pleased
"I ordered the Pirelli SL26 combo. Each tire was shipped separately, one tire arrived extremely early and the other tire arrived on the date promised. Both tires were shipped with a cardboard insert which made mounting and inflating extremely easy. I checked the manufacturing date on both tires and both were recently made, both were new in every sence, and the price, I can't thank Motosport enough, I will absolutely be buying from Motosport again."

See all reviews for this product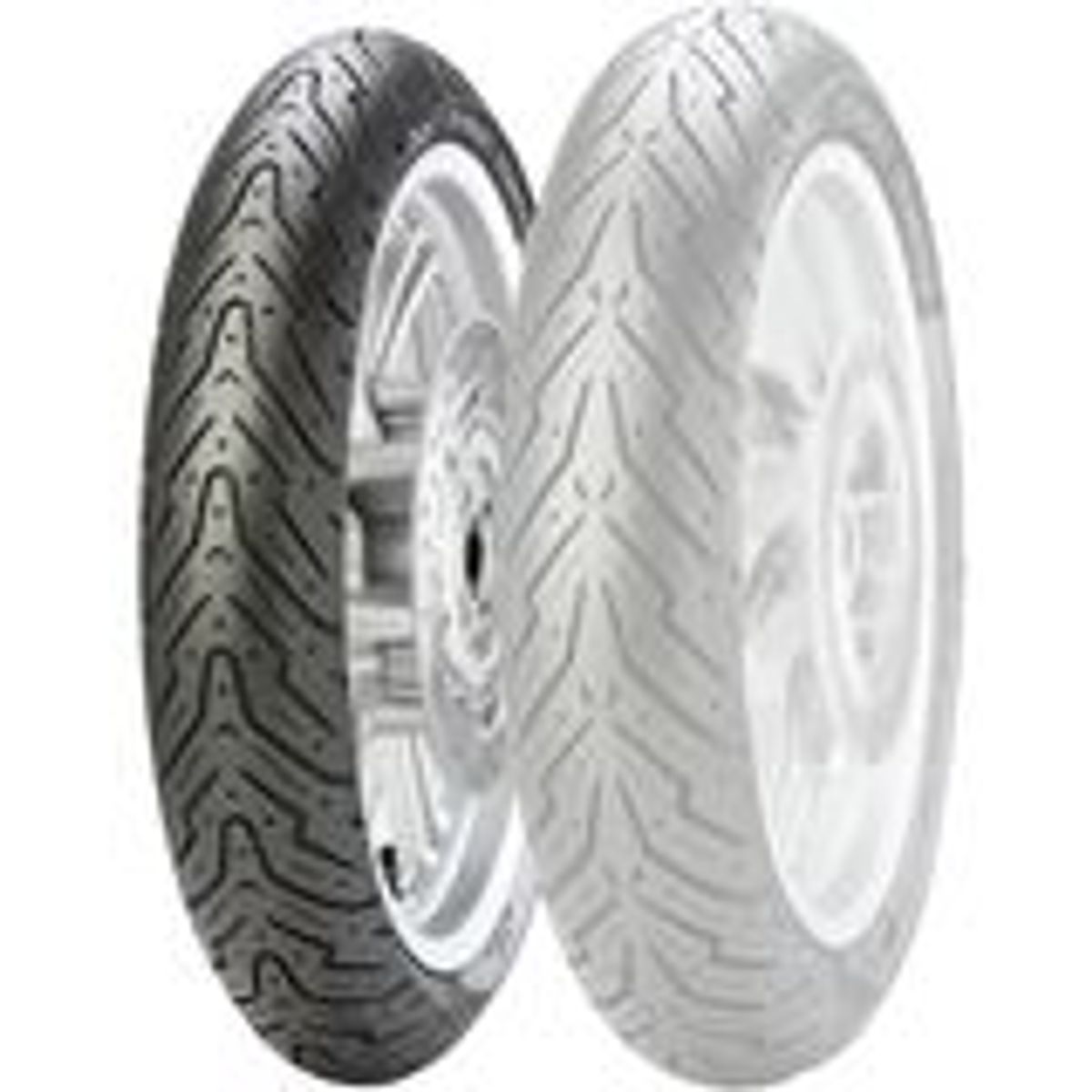 Pirelli Angel Front Scooter Tire
Wayne53

- Camarillo, CA
Perfect replacement tire for Segway i2.
"I bought these tires a month ago. They are a perfect fit for my Segway i2. And, they cost a tiny fraction of the price of Original Segway tires. The original Segway tires are 100/65-14. I have not been able to find an exact size replacement on the aftermarket. So, I tried to find something close. These tires, in the 90/80-14 size, are slightly taller and slightly less wide than the original tires. They look great and fit perfectly. Being a little taller, they just barely clear the fenders. But, they do clear. The only thing is that, as the wheels turn, the vent spew hairs hit the fender and sound kind of like gravel. I'm going to be shaving the hairs off. Other than that, they're perfect."

See all reviews for this product
Michelin Motorcycle Tires
Most people associate the Michelin name with automobile tires. But those who ride on two-wheels know all about Michelin motorcycle tires. The company was founded in 1888 and introduced the radial tire in 1946 but first proved itself in 1891 when Charles Terront won the longest non-stop bicycle race ever held by using removable tires invented by Michelin. Today, Michelin runs neck and neck for the world's largest tire manufacturer honors with Bridgestone.
Michelin Tires for Motorcycles
Michelin motorcycle tires are world renowned for their performance and durability. Some motorcycle manufacturers have used Michelin tires as original equipment on select models. Michelin motorcycle tires have been known for providing twice the mileage of competing cruiser tires, enhancing riding performance, and boosting rider confidence in wet and dry conditions. The Michelin motorcycle tire line offers a variety of styles to address individual rider needs including some of these more popular models:
Michelin Motorcycle Tire Styles
Though Michelin motorcycle tires proved influential to MotoGP wins and championships it's not all about high-speed racing. Michelin makes motorcycle tires for a number of riding styles including:
Best Michelin Motorcycle Tires
MotoSport offers individual front and rear Michelin motorcycle tires as well as combination of both. We have a wide variety of tire sizes available and since you cannot interchange front and rear motorcycle tires, we make it easy for you to buy the correct front and rear Michelin motorcycle tires for your bike. We also carry a wide range of Michelin dirt bike tires.
If you need help choosing or finding the right sized Michelin motorcycle tire for your ride call our toll free line 1-866-677-7338 to talk with a gearhead who can steer you in the right direction. For additional help, check out our Sportbike and Motorcycle Tire Buying Guide and remember MotoSport offers fast and free shipping on orders more than $79.