Most Recent Modular Helmets Reviews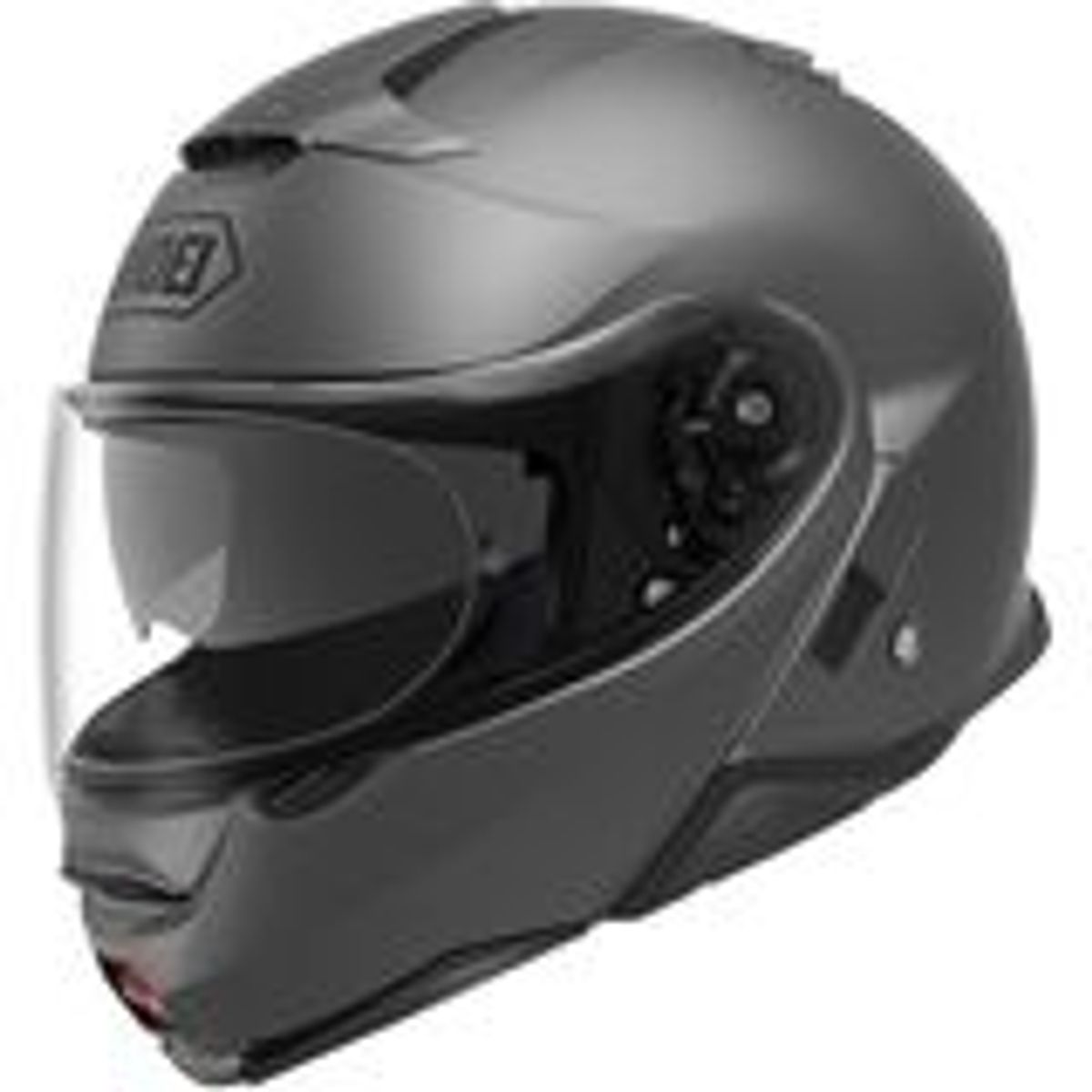 Shoei Neotec II Helmet
bill

- Washington DC
total junk
"Buy any helmet but this one. It is an over priced piece of junk,The plastic that holds the all the chin pads and side pads in come loose every time I put it on and take off. I am constantly putting it back together. None of the snaps will hold, The plastic air block under the chin warped. I bought it thinking it was the best on the market. My 20 year old Nolan is leaps and bounds over this junk. Just because its over priced priced doesn't mean it's quality."

See all reviews for this product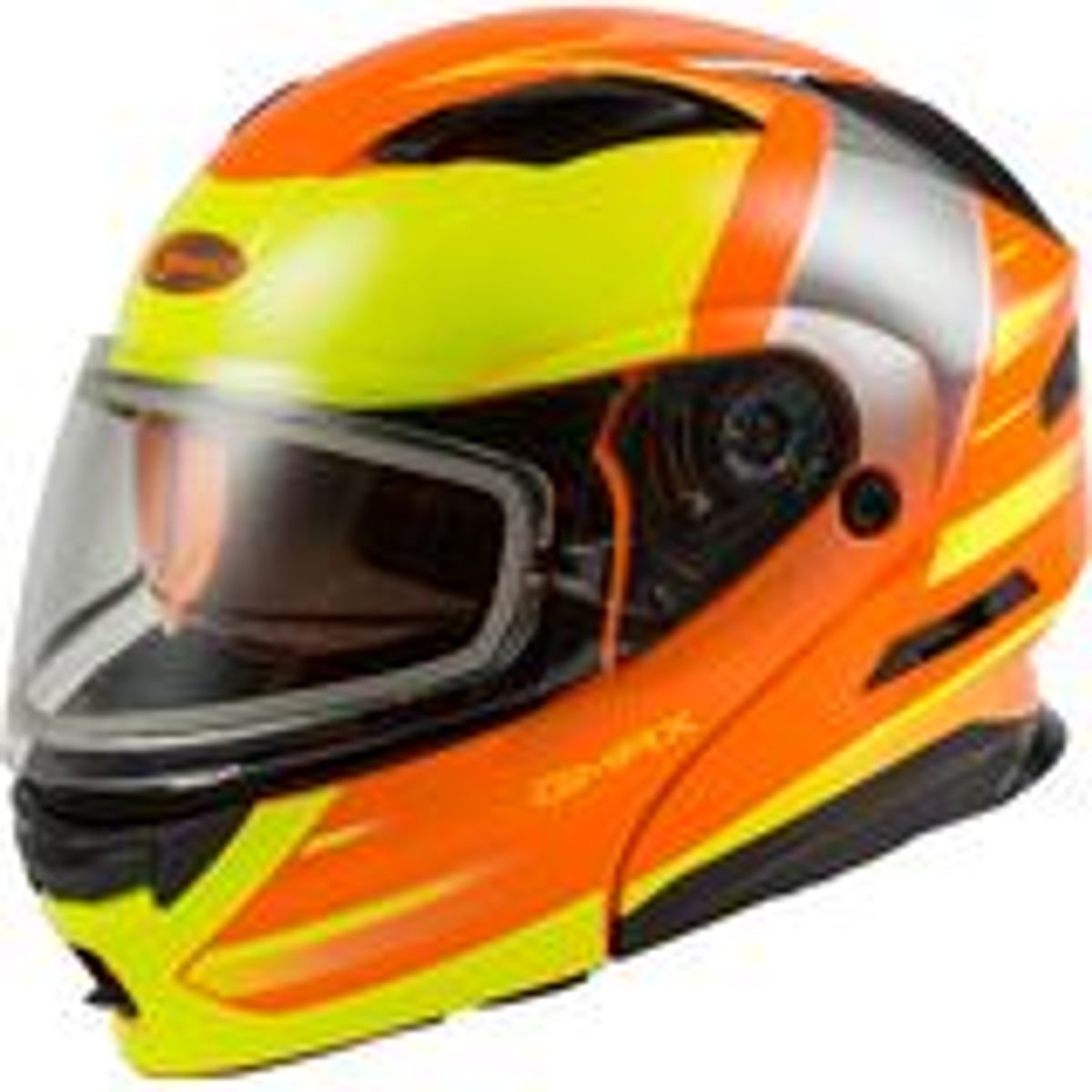 GMAX MD01S Cold Weather Helmet With Electric Shield - Descendant
JStew

- Great White Tundra, Northern Maine
Love the ease of Modular Feature & heated Sheild!
"I have really only used this helmet 3 times so far. I'm still unsure if the light in the back is rechargeable or not, but I think it is. On top of that, the single button on the front of the face mask is super easy to find, and manipulate with one hand, which in my opinion makes this helmet superior for ease of use. Better than even some of the helmets that are 2x's the price!"

See all reviews for this product
Modular Helmets
Modular helmets in many respects allow you to switch from a full face helmet to an open face helmet giving you versatility depending on your personal preference or type of riding. The modular helmet features a flip-up shield that one down resembles a full face helmet and when flipped up functions more like an open face helmet.
Reasons for Wearing a Modular Helmet
Most motorcycle riders who wear a modular helmet to so for any number of reasons. When choosing any motorcycle helmet to wear you base it on overall preference, affordability and how it fits. A modular motorcycle helmet gives you the full face helmet look and eye protection but if needed you can grab a drink during a pit stop without removing your helmet or enjoy the wind in your face when on a backcountry cruise. Also, if you encounter fog issues with your visor a small opening in your modular helmet sweeps it away pretty quick.
Modular Helmets at MotoSport
You can find a wide rnage of modular helmets from the industry's most trusted brands. You will see many popular manufacturers as well as an assortment of pricing. The following offers a sampling of the brands we sell for modular helmets:
...and many more!
How to Size a Modular Helmet
When measuring for modular motorcycle helmet use a seamstress or tailor's tape measure so you can wrap around your head to determine an accurate size. Having a friend helps.
Wrap the measuring tape around the fullest part of the head - this will be just above the ears and about a half-inch above the eyebrows for most - and take the measurement at the forehead. To get the most accurate measure, have a friend help with this step.
Take the measurement and compare to the size chart on the specific page for the desired motorcycle helmet. Each manufacturer has sizing which is specific to its own models, so only rely on the size chart produced for the modular motorcycle helmet being considered.
Some variance occurs, even between different models from the same manufacturer, which is why MotoSport offers a "Free First Exchange" program if your modular helmet does not fit properly.
Shopping for Modular Helmets
We are here to help! If you have any questions or want some advice give one of our gearheads a call at 1-888-676-8853 who can offer personal experience or help narrow your choice based on where you ride and your riding style. If you ride mostly track you probably don't want a modular helmet. Also, check out Picking the Best Motorcycle Helmet - A Buying Guide to Helmets for more information on sizing, safety ratings and general overall information to help you pick a motorcycle.
MotoSport never wants you to miss a ride so we'll deliver your modular helmet fastr and orders more than $79 ship free.
Modular Helmets by Color