Most Recent Motorcycle Tires Reviews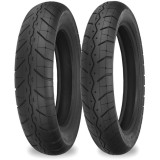 Shinko 230 Tour Master Tire Combo
Dave

- somewhere in the Ozarks
Shinko 230 Tour Master combo
"I have been running Shinko tires on my other bikes for the last 6 years. I have been impressed with the quality and handling on my other bikes. I purchased these to go on an old school chopper I'm restoring. They look good, and balanced easily. Considering they are on a stretched, raked hardtail I can't attest to the handling and wear on a real motorcycle."

See all reviews for this product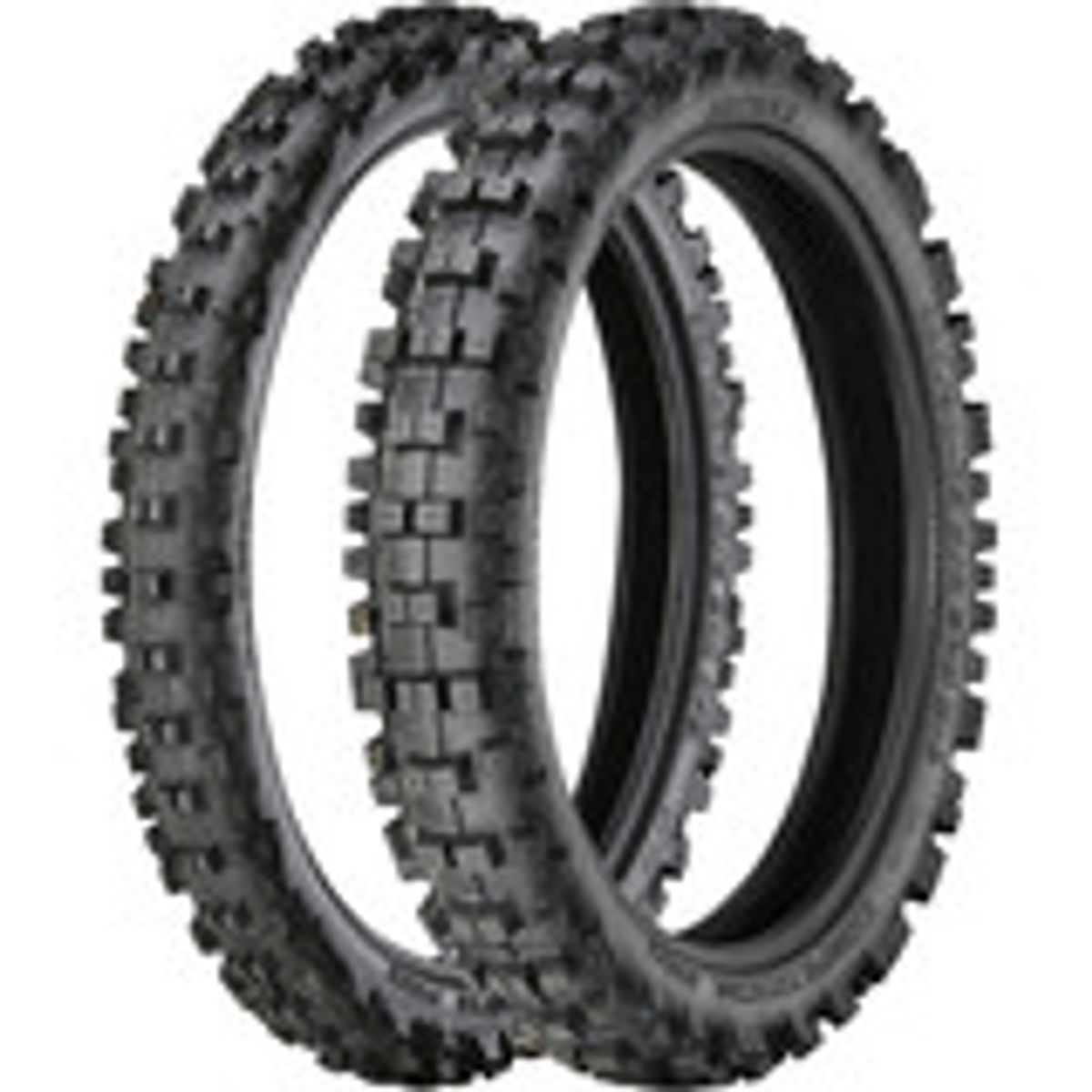 Artrax Tire Combo
John

- Rochester NY
Great price for tires
"Have not had the time to install them but they appear to be very nice"

See all reviews for this product
Dunlop Motorcycle Tires
John Dunlop thought his invention for his son's tricycle was a first. Once he successfully tested his pneumatic tire he patented it in December 1888. Two years later his patent was declared invalid because Robert Thomson patented the idea more than 40 years earlier. But we know who the real winner is here. Know anyone riding around on Thomson tires?
Dunlop Tires
The Dunlop name in rubber and tires is long and complicated. It started in 1889 as the Dunlop Pneumatic Tyre Co. Ltd when it commercialized John Dunlop's invention. Over the years the Dunlop name encompassed numerous products and ventures and was bought, sold and merged with several times. Despite the perceived turbulence, Dunlop is a strong brand and is now sold in Europe and the United States by Goodyear. Dunlop has manufactured motorcycle tires in Buffalo, NY since 1920 and today it is the only major motorcycle tire manufactured in the US.
Though John Dunlop lost his patent he was the first to actually make the pneumatic tire. His legacy for firsts continues to this day. Dunlop was first to introduce the use of Kevlar belts in motorcycle tires and they produced the first OEM radial street tire. Dirt bike riders can thank Dunlop for the first 20-inch front tire for off-road use and the company was first to manufacture premium tires for mini-bike riders.
Ride Away on Dunlop Motorcycle Tires
MotoSport boasts an extensive catalog of Dunlop motorcycle tires. What else would you expect from MotoSport and a company that's been manufacturing tires for more than 100 years! A favorite among cruiser enthusiasts, we feature 144 Dunlop motorcycle tires and tire combos for your Yamaha, Kawasaki, Honda, BMW, Harley-Davidson or whatever you enjoy touring around on. Check out just a few of the available Dunlop motorcycle tires:
Unlike cars, motorcycle tires are not interchangeable therefore we make it easy for you to buy the correct front and rear tires for your bike. We also have combo packages allowing you to buy both. MotoSport carries rim sizes from 10-inch to 21-inch and we make it easy to shop by riding style:
MotoSport features one of the largest selections of Dunlop motorcycle tires for cruisers, motorcycles and sport bikes bikes on the web. Not sure what type of Dunlop tires you should get for your ride? Give us a call at 1-866-677-7338 and talk to a gearhead who will be happy to point you in the right direction or offer straight-up opinion. Once you get your set of Dunlop motorcycle tires, check out our interview with Dunlop and their New Motorcycle Tire Tips.
MotoSport ships your Dunlop motorcycle tires fast with free delivery on orders more than $79.