Motorcycle Heated Vests & Liners
Age & Gender
Brand
Fast Cash
Price
Most Recent Motorcycle Heated Vests & Liners Reviews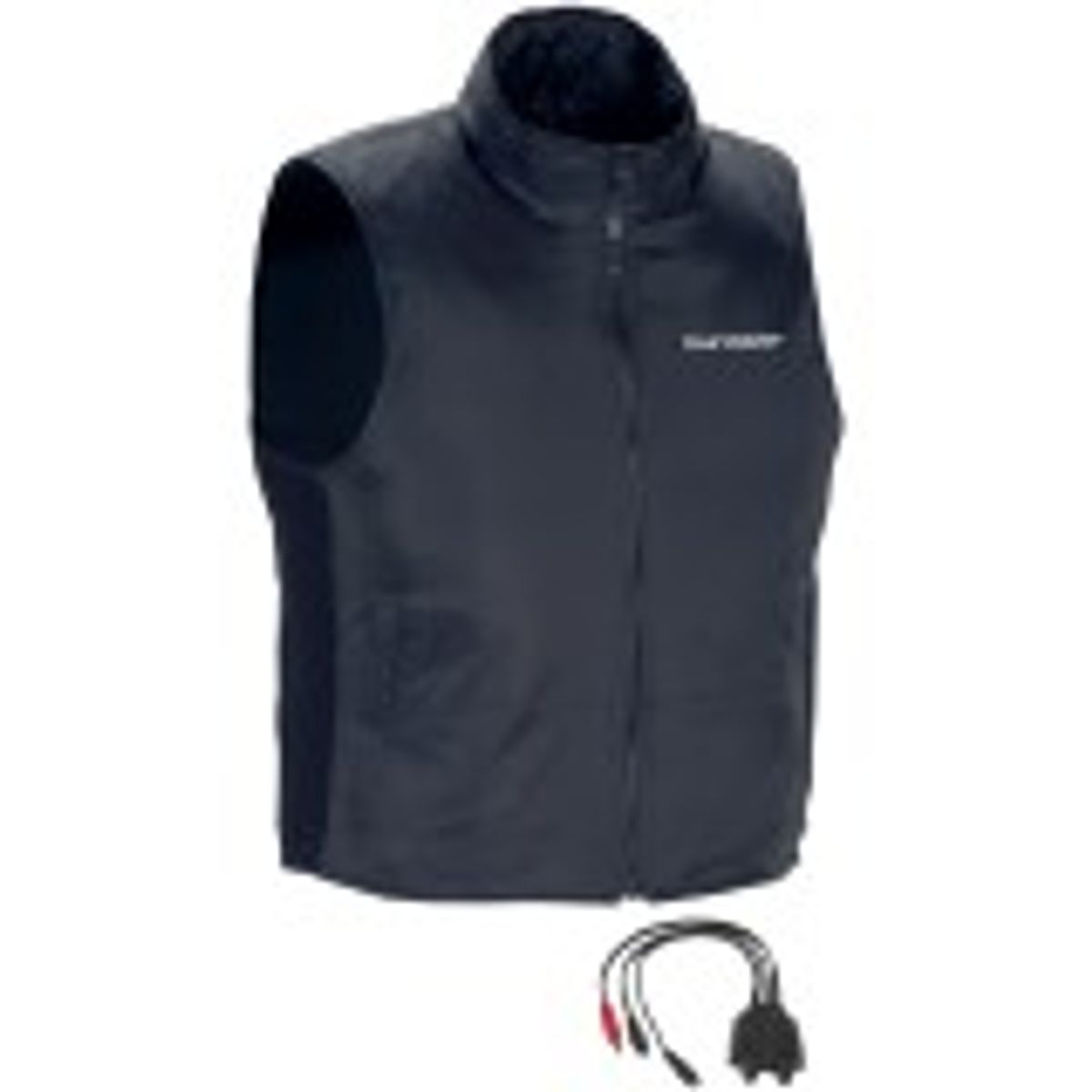 Tourmaster Synergy 2.0 Electric Vest Liner With Collar
Clickman

- Texas
Outstanding Product
"I have been layering like a Michelin man for several years and decided to finally spring for a heated liner . Wow! What a difference. I no longer need all that bulky stuff that constricts my motion. The expanding panels along the sides are very comfortable for me and move as I move. I am going to look at a full liner now!"

See all reviews for this product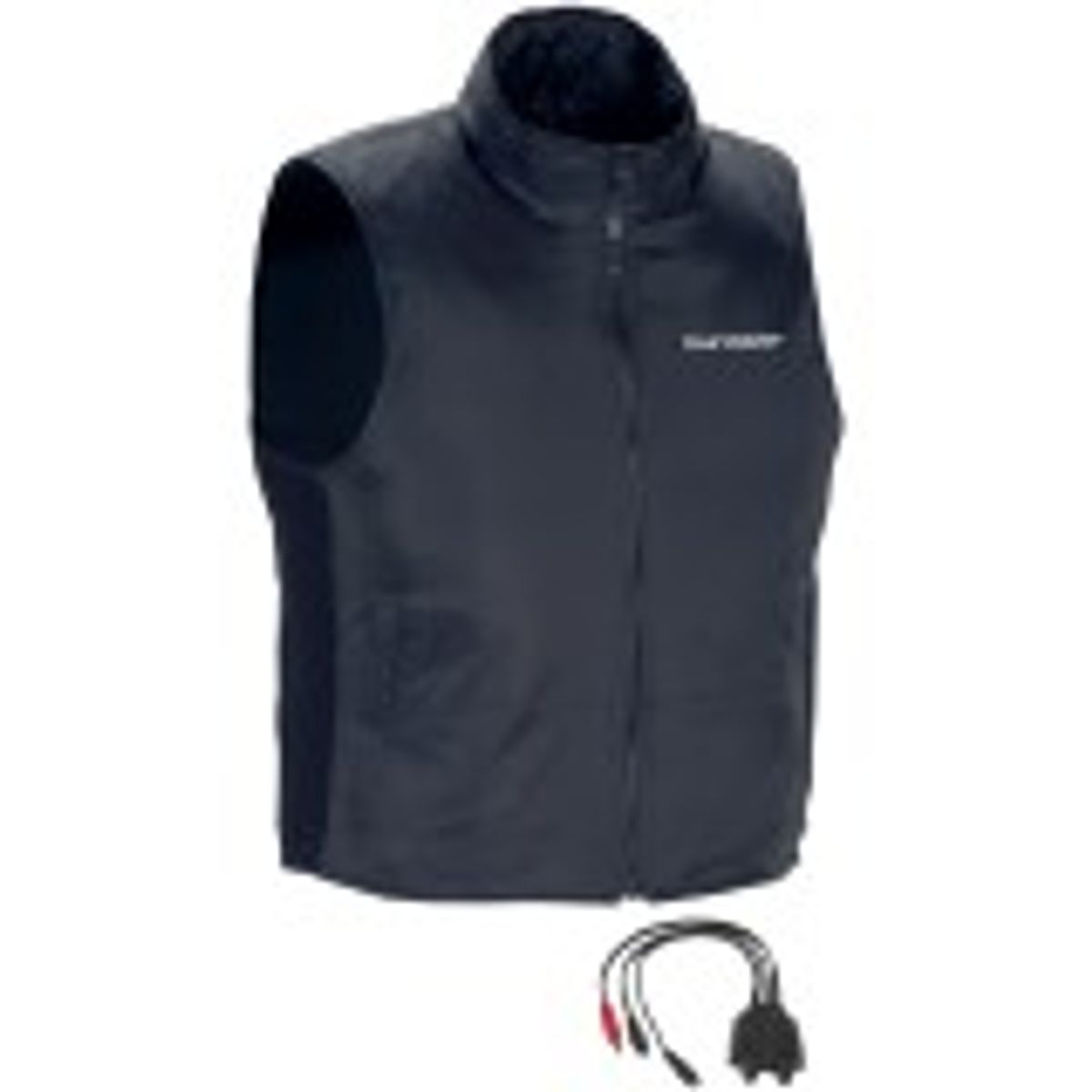 Tourmaster Synergy 2.0 Electric Vest Liner With Collar
Chris

- Arkansas, USA
Game Changer
"I returned to riding in 2005, and although I knew the value of wearing heated garments, I kept being a cheapskate and just decided to be tough. This past Christmas, my wife bought me the Tourmaster Synergy 2.0 Electric Vest Liner w/Collar, and I realized what a fool I had been! This product really delivers! I quickly and easily wired it to the battery, got dressed, started the bike and plugged it in - INSTANT WARMTH! I wear a light shirt underneath and a sweater over the vest, and it keeps me comfortably warm. It has really enhanced my winter driving, and enable me to embark on longer rides. The only problem I have had with the product is that the back clip on the controller broke; however, MotoSport is shipping a me a replacement. What a customer-focused organization! Thank you! - Chris S."

See all reviews for this product
Heated Motorcycle Vests
Some riders choose to wait for warmer weather while others cherish the opportunity to bundle up and hit the road when the mercury dips. But cold weather and a 70 mph wind chill can permeate the thickest of jackets so when your regular gear can't cut it check out the available heated riding gear that keeps you warm without hindering your ride.
Heated vests and liners offer a great way to keep your core warm without overdoing it. Riders who like the style of wearing a vest or simply prefer less-is-more when it comes to riding and handling the bike have a variety of choices when it comes to heated gear that stands alone or fits under their regular riding jacket.
Heated vests come with the same technology infused in heated jackets and offer temperature control while using a battery pack or your motorcycle's electrical system for power. And don't worry about a restrictive fit, manufacturers use stretch panels and comfortable fabric to keep you cozy without feeling overly snug.
If you have any questions give one of our Gearheads a call at 1-866-677-7338 and we can help narrow your choice based on where you live, expected weather conditions and the type of riding. Whatever your riding needs we'll help you find the best heated vest and deliver it fast. Remember, most orders more than $79 ship free.