Most Recent Motorcycle ADV Dual Sport Reviews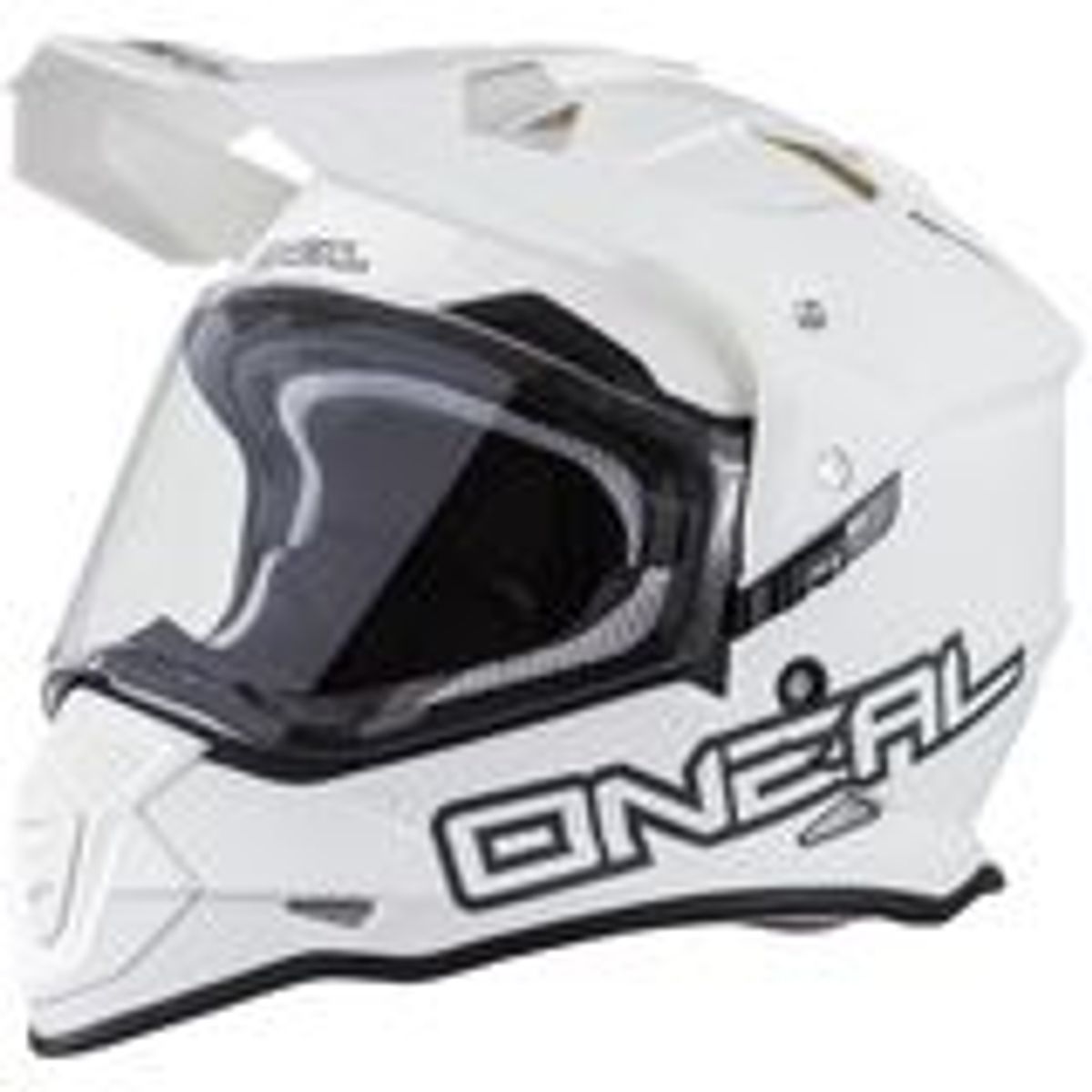 O'Neal 2021 Sierra II Helmet
Jason8798

- Rochester,NY
So good
"I love this helmet for riding my atv fits with my glasses on underneath and the sun visor is great as well. I use it every season winter fall spring and summer. So comfortable to wear"

See all reviews for this product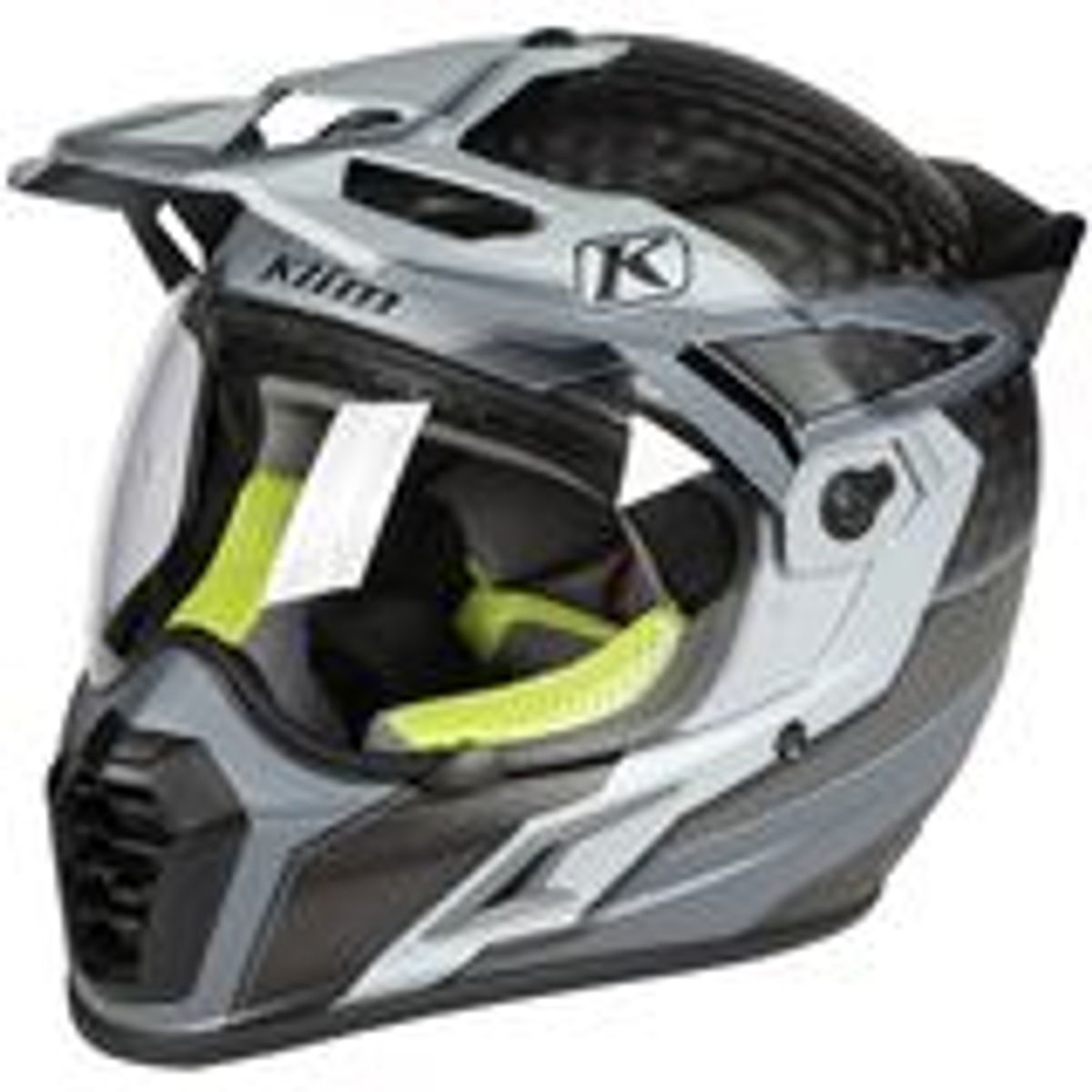 Klim Krios Pro Helmet - Arsenal
Ryan708
Comfortable
"Great helmet. It's a little pricey just like all Klim gear, but it's nice to know you can get it replaced if you're ever in an accident. I own a lot of Klim gear and the quality is always top notch with their products."

See all reviews for this product
Dual Sport Helmet
A dual sport helmet combines the best of both worlds - dirt and street.
You'll notice a dual sport helmet looks like a dirt bike helmet but not exactly. A dual sport helmet also resembles a motorcycle helmet but not exactly. But a dual sport helmet actually functions as both a dirt bike helmet and motorcycle helmet. Many riders seamlessly wear a dual sport helmet on the street and then on to the dirt whenever the occasion arises.
Dual Sport Motorcycle Helmet
Think of a dual sport helmet as a hybrid, of sorts. It has the wind-resistance shell for the street along with the wider eye port for better peripheral vision you get in a dirt bike helmet. Dual sport helmets have a face shield eliminating the need for goggles but if you so choose some dual sport helmet models allow for the removal of the shield or left in the open position to accommodate a pair of goggles. You will also notice the incorporation of a visor to the sun and debris visor on dirt bike helmets. And, you get all the safety and comfort features incorporated into modern motorcycle and dirt bike helmets. More and more manufacturers have tossed their hand into the dual sport helmet arena including:
...and many more!
Dual Sport helmets work in all weather conditions and meet or exceed all the various safety and testing certifications like DOT, ECE and even Snell so you know in the event of a get-off or any type of crash you have the best available head protection. Dual Sport helmets also have intake and exhaust ports for adequate venting, washable liners and adjustable cheek pads. So, if you love adventure riding, dual sport riding, any type of off-road riding while using the streets to get there - consider wearing a dual sport motorcycle helmet.
Best Dual Sport Helmets
MotoSport carries only the best dual sport helmets from the most respected brands in the powersports industry. We stock a variety of sizes from X-small to XXX-large to accommodate all riders and you can chose from one cool slick color to multi-colored shell formats. The popularity of Dual Sport riding has picked up in recent years so expect an even broader market for dual sport helmets in the future. So when shopping for a dual sport helmet stick with MotoSport and we'll have exactly what you need to enjoy the world of riding on two-wheels.
How To Measure Head for a Dual Sport Helmet
When choosing a dual sport helmet use the size chart on each product page to determine the best fit but first find out your head size. Measuring your head for a dual sport helmet is the same as measuring your head for a dirt bike or motorcycle helmet. First determine your head shape:
Long Oval
Intermediate Oval
Round Oval
Now use the following instructions to size your head for a dual sport helmet:
Use a soft measuring tape around your head about a half inch above your eyebrows, above your ears and around the back of your head at the largest point.
Compare your head size to the specific motorcycle helmet manufacture's size to find a match. If you are looking at different helmets don't rely on just one size chart to determine the best helmet size compare your head measurements size to each dual sport helmet brand's sizing.
The helmet should sit squarely on your head with the top of the helmet's eye port just above your eyebrows. A properly fitted dual sport helmet does not go on easy but loosens slightly as it breaks in.
The helmet should fit snug around your head and face with no pressure points. Adjust the cheek pads for better fitting.
Shop all dual sport helmets at MotoSport! Need help deciding on the best dual sport helmet for you? Give us a call at 1-866-677-7338 and talk to a gearhead who can help narrow your choice based on riding style, where you ride and what you want in a helmet. We ship all dual sport helmets free and deliver orders more than $79 free.
Dual Sport Helmet by Color