Most Recent Cruiser Saddlebags Reviews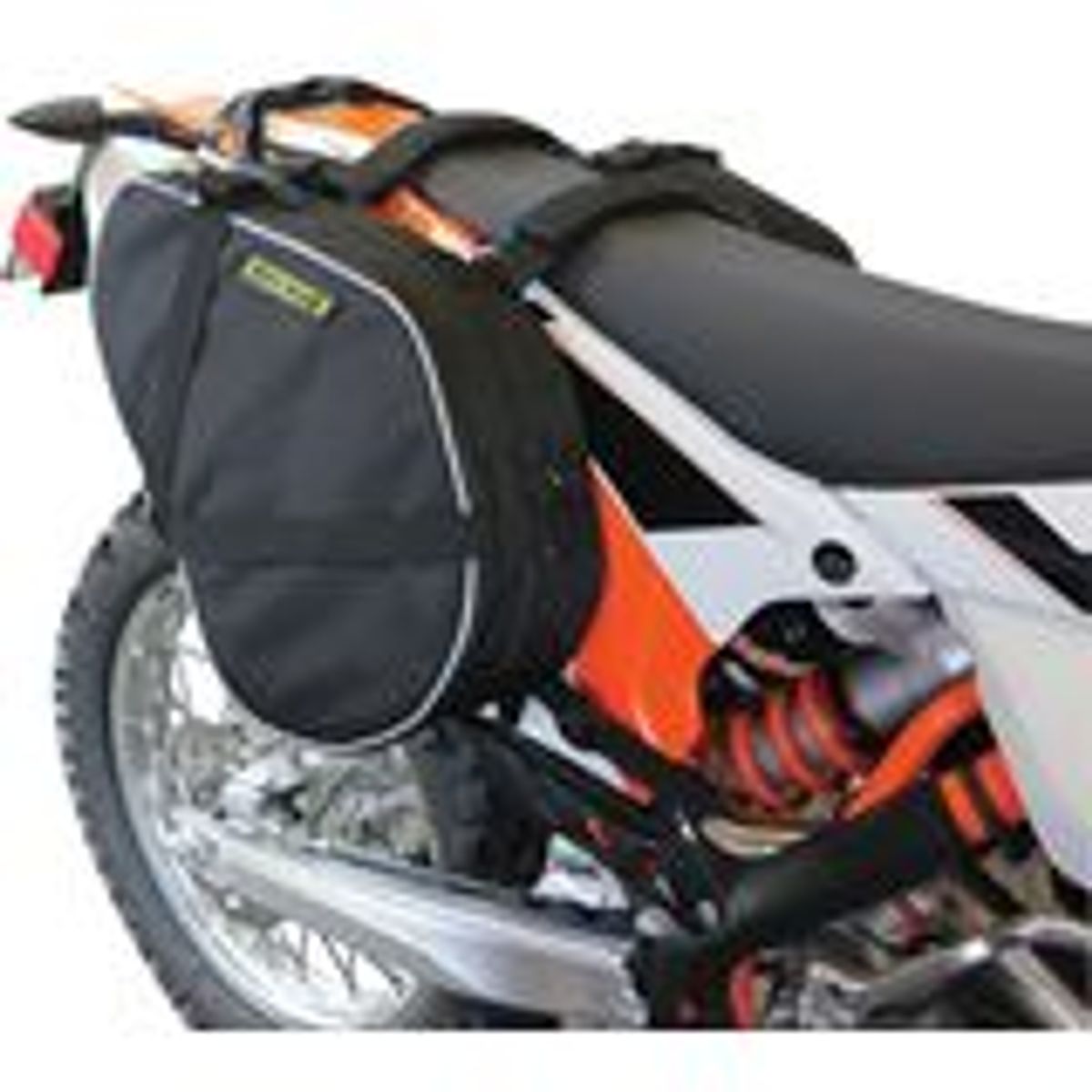 Nelson-Rigg RG-020 Dual-Sport Saddlebags
TurdTosser

- FloriSandistan
XR650L Dual-Sport Saddlebags
"I just finished living out of these for 4 days on an 800 mile ride around Kentucky. Fit much more than I expected, and didn't get in the way when riding offroad. Super durable!"

See all reviews for this product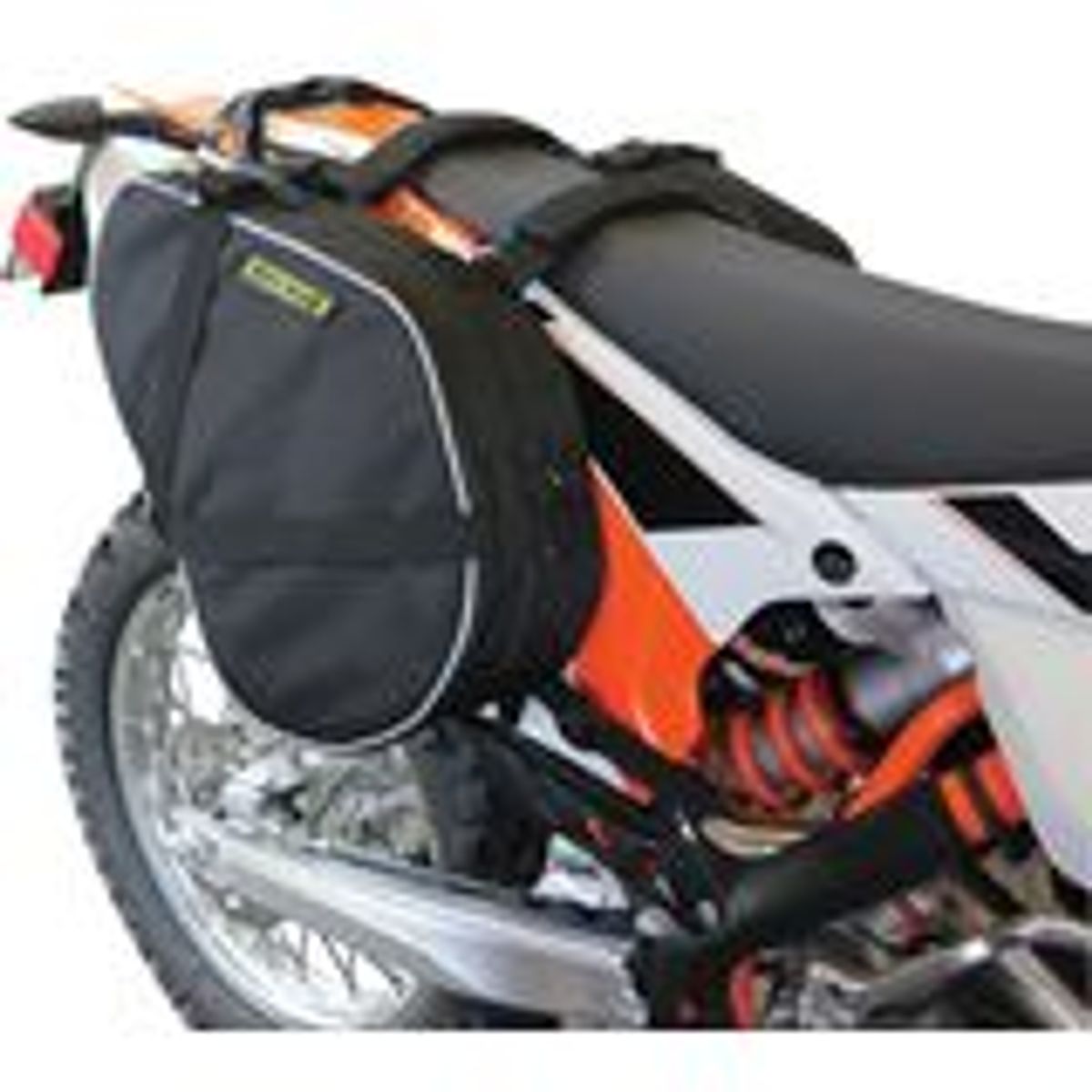 Nelson-Rigg RG-020 Dual-Sport Saddlebags
emcclure

- Willis, VA
I MOSTLY like these bags!
"I bought these bags about a month ago for my 2011 Suzuki RMZ 450 which I am trying to turn into more of a trail bike than motocross. At least on MY bike these took a little work to get them positioned where the straps would not get burned by the exhaust and they weren't too far forward to interfere with kick starting (If you have an electric start this is probably not an issue. I did end up cooking one strap, but I since figured a way to resolve that. The bags appear to be good quality and I like that they expand/retract with the level of fill. So basically I am happy with the product and the price relative to what you get. Just be aware you may have to play with the installation to get the most out of it."

See all reviews for this product
Motorcycle Saddlebags
Motorcycle saddlebags help transition your ride into a traveling machine that allows you to pack what you need for the road and more. Without a trunk or backseat, a motorcycle's biggest hurdle for everyday use comes from the lack of storage space. Attaching motorcycle saddlebags offers an easy fix and plenty of room to bring supplies, food, a change of clothes and even groceries. And, since the bags sit behind you and out of the way, expect to forget all about them once you roll the throttle and head down the road.
Motorcycle saddlebags come in a variety of sizes and material. Many riders prefer leather motorcycle saddlebags, even if just for the look and style, but canvas motorcycle saddlebags prove just as versatile. Motorcycle hard saddlebags offer outstanding protection, often provide more room and attach just as easily. Whatever style of bag you choose, the added weight is minimal and none of the saddlebags we sell inhibit your ability to ride safely and comfortably. Check out just a few of the more popular brands that manufacture motorcycle saddlebags:
...and many more including genuine accessories from Honda, Yamaha and Kawasaki.
Best Motorcycle Saddlebags
The best motorcycle saddlebags vary from person to person and rider to rider. The saddlebags that work for you might not resonate with another. Motorcycle saddlebags also enable you to customize your ride enabling you to enhance the look. If you have more questions or have narrowed your choice of motorcycle saddlebags to a couple of selections and cannot decide, then give us a call at 1-866-333-8033 and a gearhead will help get you the information needed to make an informed decision.
MotoSport delivers all motorcycle saddlebags fast and orders more than $79 ship free!
Types of Motorcycle Saddlebags
Top Cruiser Categories:
Shop for Cruiser Parts:
Shop for Cruiser OEM Parts:
Shop Other Rides: