Most Recent Motorcycle Tires Reviews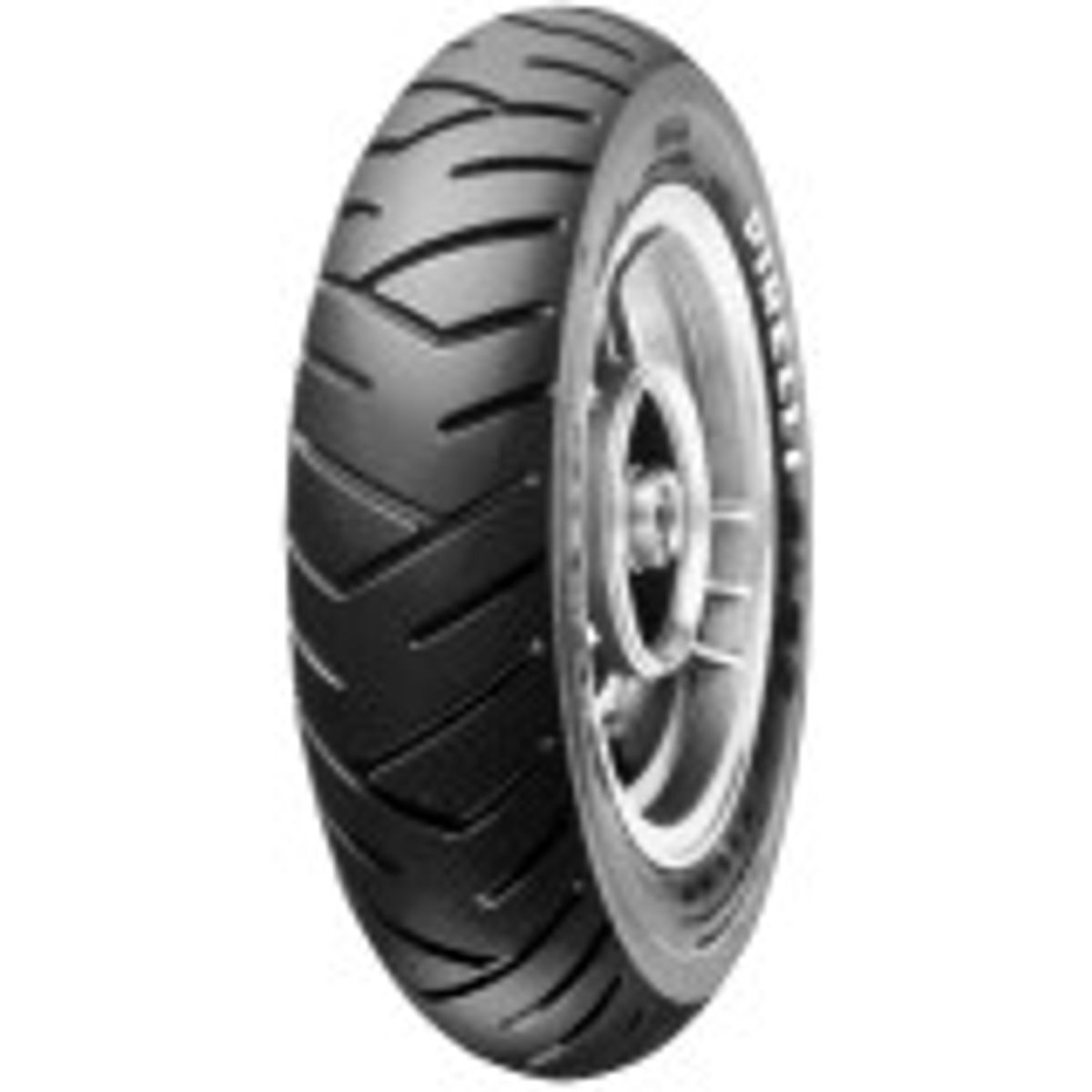 Pirelli SL26 Front/Rear Scooter Tire
Maniac

- North Carolina
Extremely pleased
"I ordered the Pirelli SL26 combo. Each tire was shipped separately, one tire arrived extremely early and the other tire arrived on the date promised. Both tires were shipped with a cardboard insert which made mounting and inflating extremely easy. I checked the manufacturing date on both tires and both were recently made, both were new in every sence, and the price, I can't thank Motosport enough, I will absolutely be buying from Motosport again."

See all reviews for this product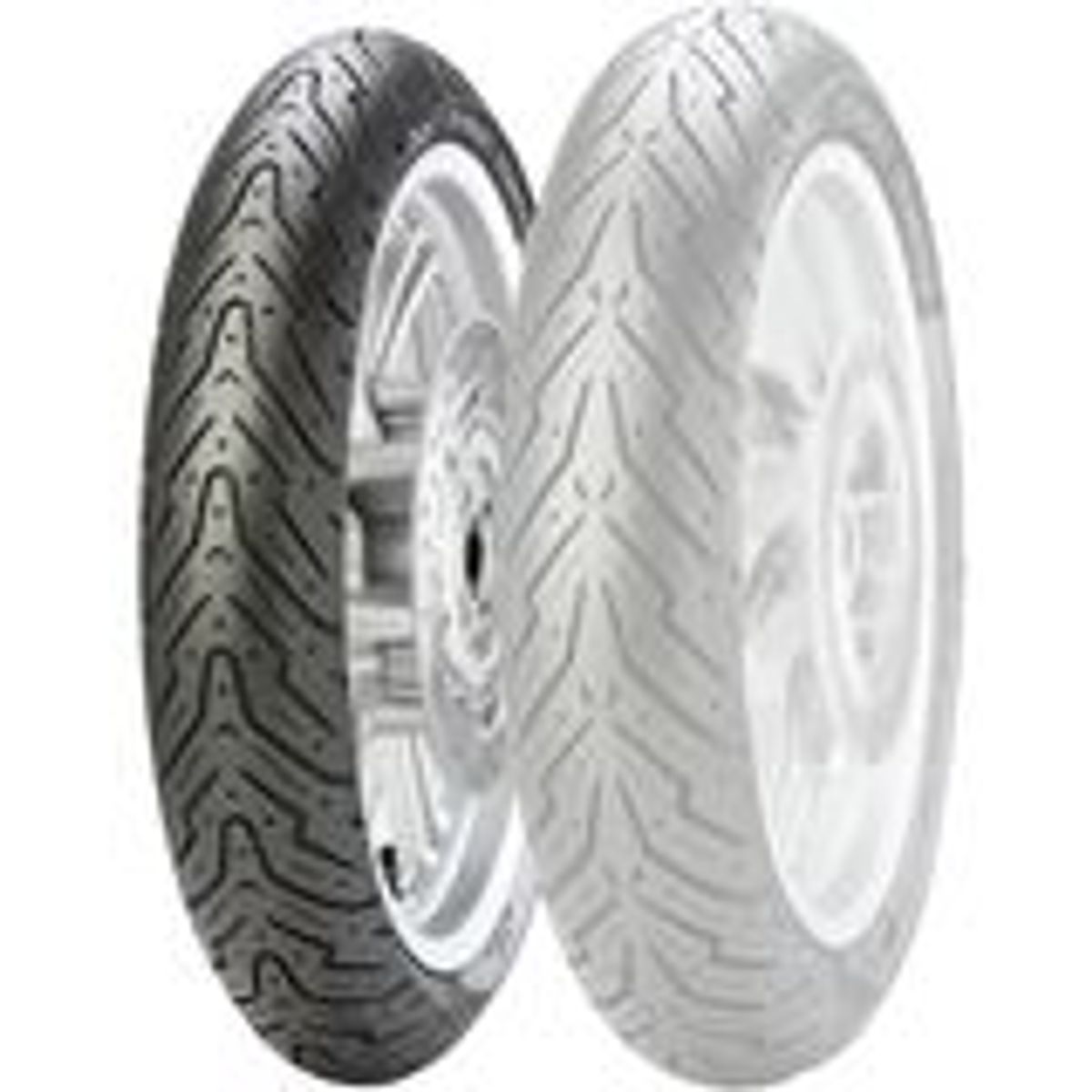 Pirelli Angel Front Scooter Tire
Wayne53

- Camarillo, CA
Perfect replacement tire for Segway i2.
"I bought these tires a month ago. They are a perfect fit for my Segway i2. And, they cost a tiny fraction of the price of Original Segway tires. The original Segway tires are 100/65-14. I have not been able to find an exact size replacement on the aftermarket. So, I tried to find something close. These tires, in the 90/80-14 size, are slightly taller and slightly less wide than the original tires. They look great and fit perfectly. Being a little taller, they just barely clear the fenders. But, they do clear. The only thing is that, as the wheels turn, the vent spew hairs hit the fender and sound kind of like gravel. I'm going to be shaving the hairs off. Other than that, they're perfect."

See all reviews for this product
Motorcycle Tires
Motorcycles are like fingerprints - you won't find the same one anywhere. There are so many different styles, types and brands and each points towards its owner's personal identity. This explains why we offer a vast selection of motorcycle tires. We have individual front and rear tires as well as select tire combinations to fit your Cruiser, Dual Sport, Scooter or track day machine.
Best Motorcycle Tires
When looking for a new set of motorcycle tires some basic questions must be answered to ensure you find the best fit for your ride.
What kind of riding will you be doing?
What size wheels do you have?
How long do you want the tires to last?
Types of Motorcycle Tires
You also need to consider the type of riding. A sportbike uses different tires for commuting and on track day which also differ from the cruiser who spends weekend afternoons on a casual backcountry road. You can choose the type of motorcycle tire based on riding style:
Motorcycle Tire Brands
Some motorcycle tires are made to last for a season and others come with high mileage tread. You may be partial to one brand or perhaps a fellow rider provided great feedback on another so you want to give it a try. Whether you're zeroed in or looking to see what else is out there you've come to the right place. MotoSport carries the highest rated motorcycle tires from the following companies:
When To Replace Motorcycle Tires
Not all motorcycle tires come with the same tread wear. Unlike touring tires, don't expect to get much mileage out of racing tires. One rule of thumb is to replace motorcycle tires before they reach the tread-wear indicator bars (1/32 of an inch of tread pattern depth remaining). Regardless, buying new motorcycle tires is not a decision to take lightly. If you need help or have questions regarding the next tire for your motorcycle and riding needs, we are here to help you. If you need help choosing the best motorcycle tires for your ride give one of our gearheads a call at 866-677-7338 who can help you decide based on the type of motorcycle you ride, your style of riding and any other needs or concerns you might have or check out our Sportbike and Motorcycle Tire Buying Guide for additional information before choosing.
MotoSport stocks the motorcycle tires you need to get riding and we make it easy to find the right size - just scroll along the left side of the page under "Tire Size." We feature one of the largest selections of motorcycle tires on the web and we'll get it to you fast so you never miss a ride.