Most Recent Motorcycle Goggles Reviews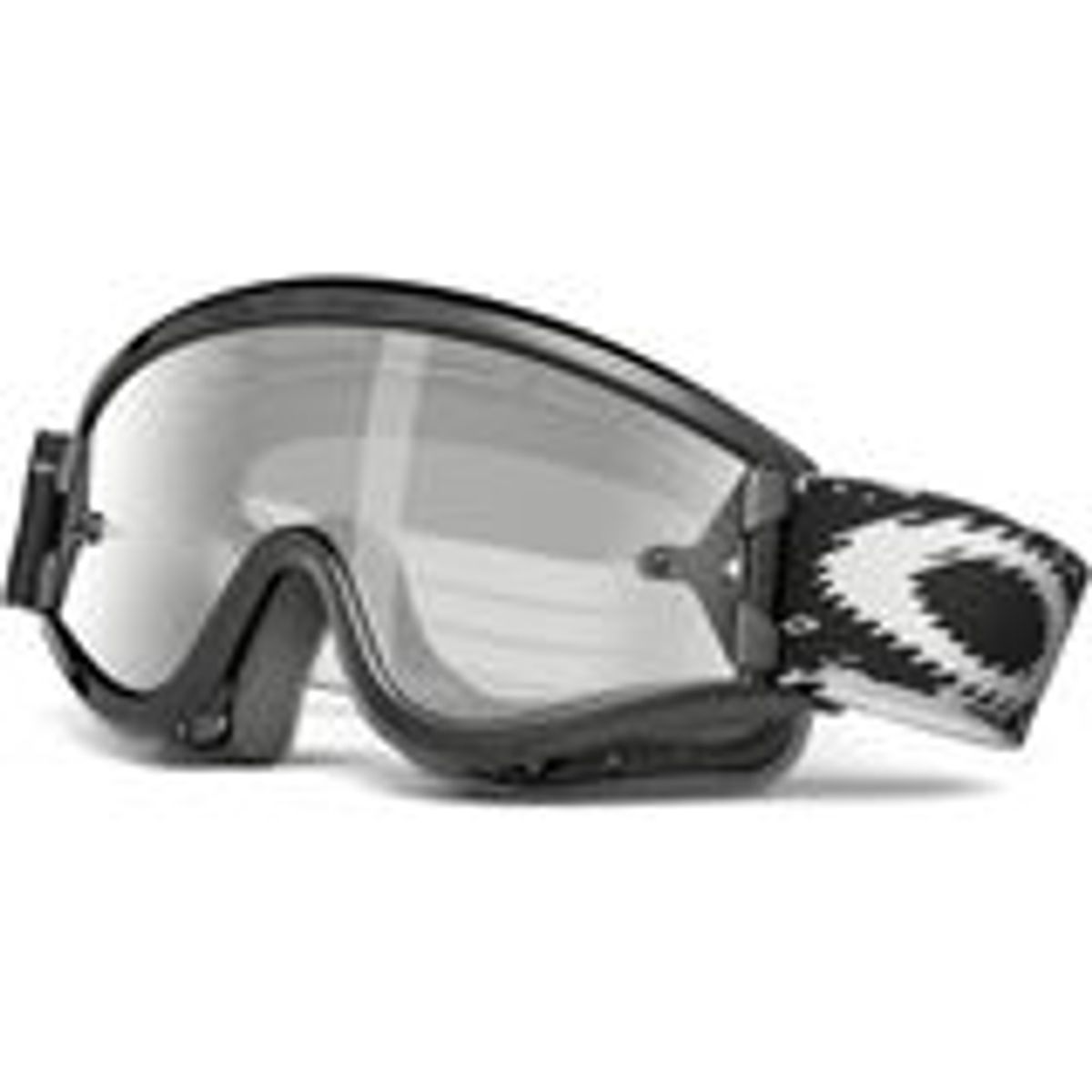 Oakley L Frame Sand Goggles - OTG
JJ863

- Bartow Florida
Fogs Up
"I bought these and used them for a hare scramble and within the first 15 minutes they fogged up. Would not buy these again."

See all reviews for this product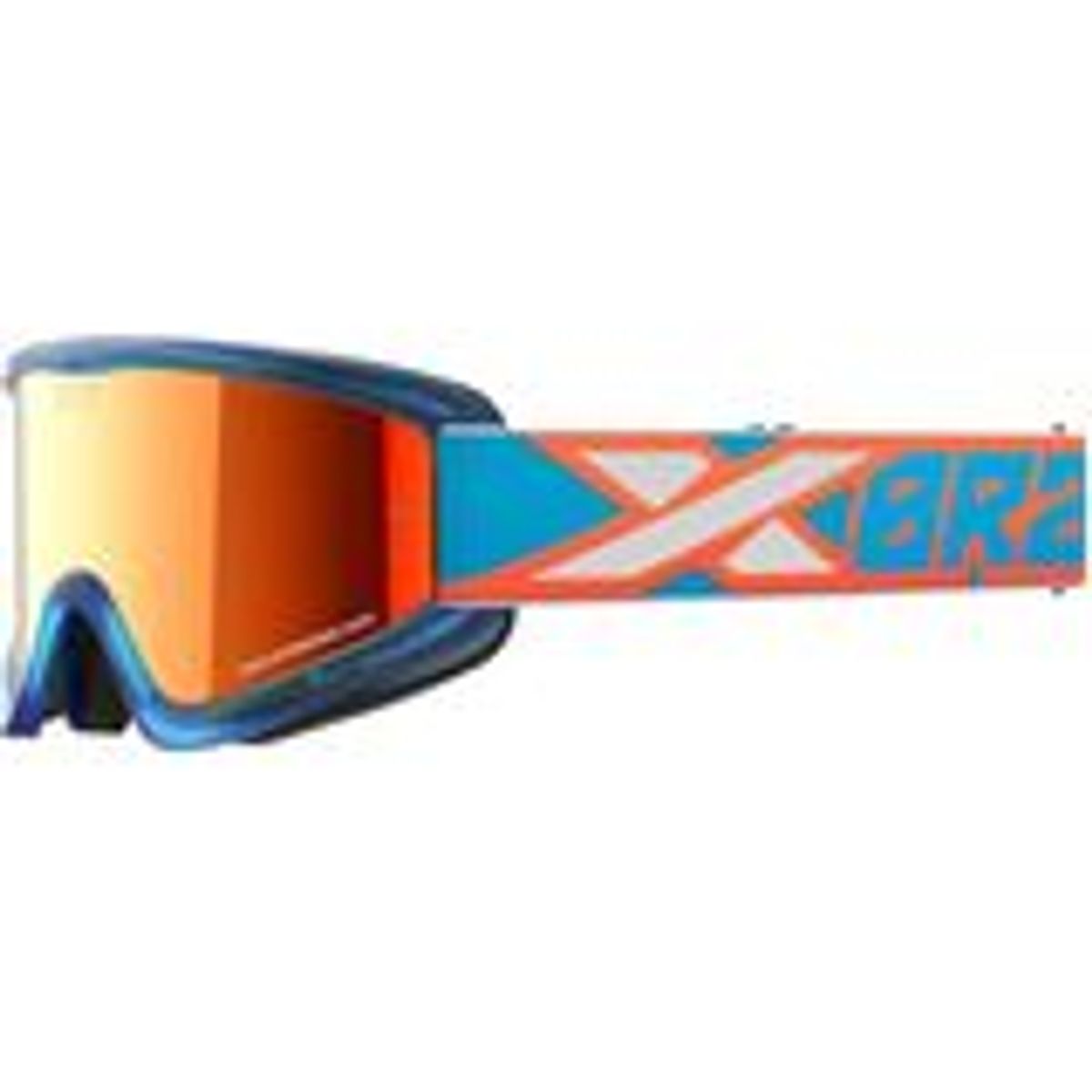 EKS Flat-Out Goggles - Mirror
Cholcomb17

- Somerville,TN
Great vision
"Best giggle out there bro. If you don't wear Eks brand you won't win. Plain and simple folks"

See all reviews for this product
Motorcycle Goggles
Sure, you can technically ride without any riding gear. We wouldn't recommend it and in many states it's illegal. However, the one riding accessory that not only combines safety, comfort and saves your vision is motorcycle goggles. Seriously, good luck riding down the freeway for more than five minutes without eye protection. If flying shrapnel doesn't end your ride the sudden onset of dry eyes will.
Motorcycle goggles completely eliminate wind from your eyes. Even at lower speeds a constant breeze dries your eyes out so wearing goggles for a short ride to the store makes for a more comfortable experience. Even more than preventing uncomfortable dry eyes motorcycle goggles keep your sight intact. When you're in the car, how often do you get that flagrant pebble flying into your windshield? Imagine that same rock zeroing in on your unprotected eye at 70 mph. Bugs and other airborne insects hurt too. Whatever speed you're traveling even a speck of sand flung into your eye makes for a hazardous riding condition because of your natural reflex to attend to your eye.
Motorcycle Riding Goggles
Motorcycle goggles give those who wear half shell helmets and open face helmets the needed eye protection afforded by full face and modular helmets. Motorcycle goggles offer a throwback to yesteryear and provide style along with substance in the form of sun protection and a barrier that keeps dust, dirt, bugs and debris from lodging into your eye and possibly causing permanent damage. Plus bike googles are extremely affordable. MotoSport carries motorcycle goggles from these great brands:
Motorcycle Goggles Over Glasses
Wear glasses? We can help you find motorcycle goggles over glasses or OTG goggles. We stock those too! Just look for OTG in the title like the Phoenix OTG Goggles and Nighthawk OTG Goggles from Bobster.
Best Motorcycle Goggles
MotoSport is the best place to find motorcycle goggles. Choose from a variety of colors and style to fit and finish the helmet you wear or that reflect your personality. Call our toll free line 1-866-677-7338 to char with a gearhead who can help answer questions on wearing motorcycle goggles and help make some suggestions on the best motorcycle goggles for your riding style and choice of helmet. And, don't stop protecting yourself with just motorcycle goggles, we also offer motorcycle helmets, motorcycle gloves and motorcycle pants for a full range of protection when riding on two-wheels.
Get the largest selection of motorcycle goggles delivered to your door and free 3-day express shipping on any order Over $79 from MotoSport!
Motorcycle Goggles by Color