Motorcycle Stands & Stand Accessories
Most Recent Motorcycle Stands & Accessories Reviews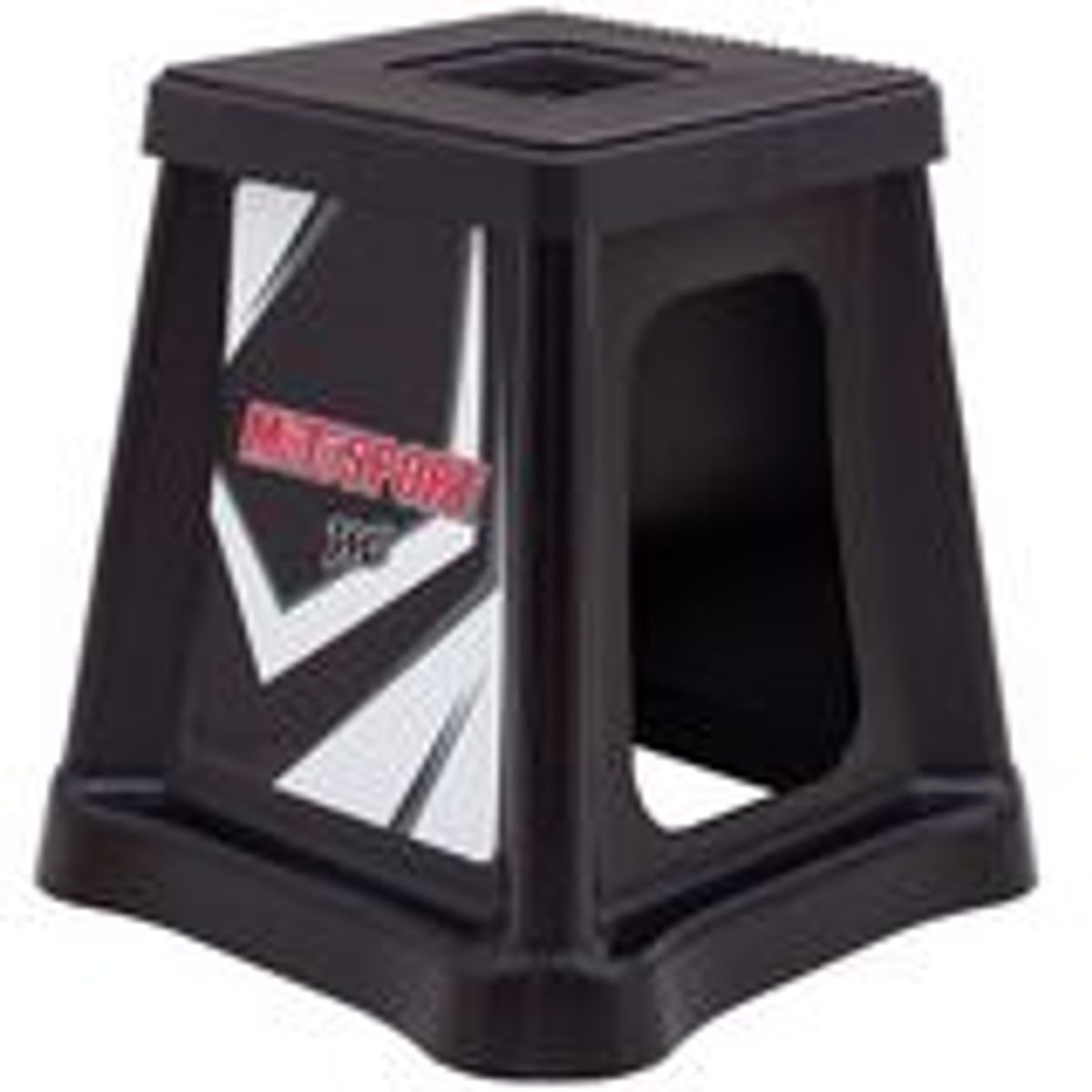 MotoSport Motoconcepts Dirt Bike Stand
Keith
MotoConcepts Dirt Bike Stand - Excellent!
"Purchased this stand for my dirt bike and I'm very happy with it! The design is strong and the plastic material very durable. The top of the stand has a hard rubber mat that is ribbed and prevents the bike from sliding. Definitely a high quality stand to purchase for your bike! I highly recommend!"

See all reviews for this product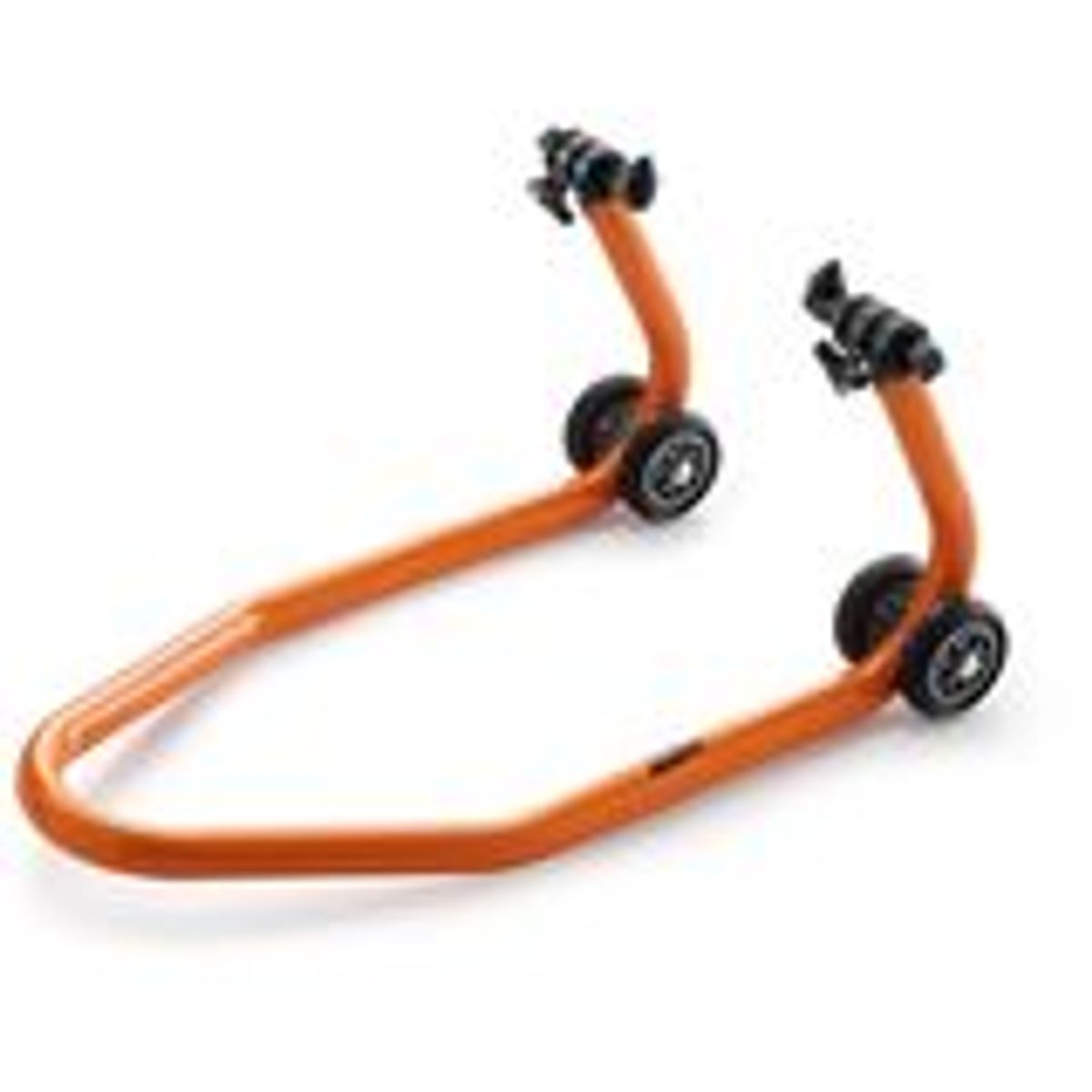 KTM PowerParts Front Wheel Stand
Mike3430
Excellent quality and inexpensive
"Pitbull stands are awesome but I'm cheap. This stand is great, works and KTM orange. What else do you need?"

See all reviews for this product
Motorcycle Stands
Some riders enjoy wrenching on their motorcycles while others put it off as long as possible sometimes even spending the extra money to have a mechanic complete all the necessary jobs to keep the motor running. Clearly for some, it can be a relaxing few hours but for others it's a somewhat daunting task.
Wherever you fit, save some money and make it easy on yourself by popping your motorcycle on a stand. A motorcycle stand makes any type of maintenance - whether routine like changing the oil or the more difficult valve adjustment - easy. Well, at least easier. Indeed, a rather tedious aspect to owning a motorcycle is the maintenance but a motorcycle stand makes general upkeep, the nitty-gritty cleaning or more complex tasks much easier, less of a hassle and allows for a more thorough job.
A motorcycle stand lifts the bike off the ground and keeps it straight rather than leaning off to the side while resting on the kickstand. You also have the option of raising the back, the front or the entire bike off the ground with our assortment of front stands, rear stands and jack stands. Motorcycle stands offer a sturdy and secure means to a bike inspection and allows a better eye view of what you're working on.
Increase the joy of motorcycle ownership and buy a motorcycle stand. You will also find additional helpful accessories like ramps, net gates for pick-up trucks and transport systems for hauling your bike.
We sell a variety of stands to meet your needs so if you need help deciding on the best one for your make and model motorcycle give us a call at 1-866-677-7338. Get the perfect motorcycle stand delivered to your door and free 3-day shipping on any order more than $79 from MotoSport!