Page 1 of 12
Sort By
NEXT
Most Recent Dirt Bike Womens Riding Gear Reviews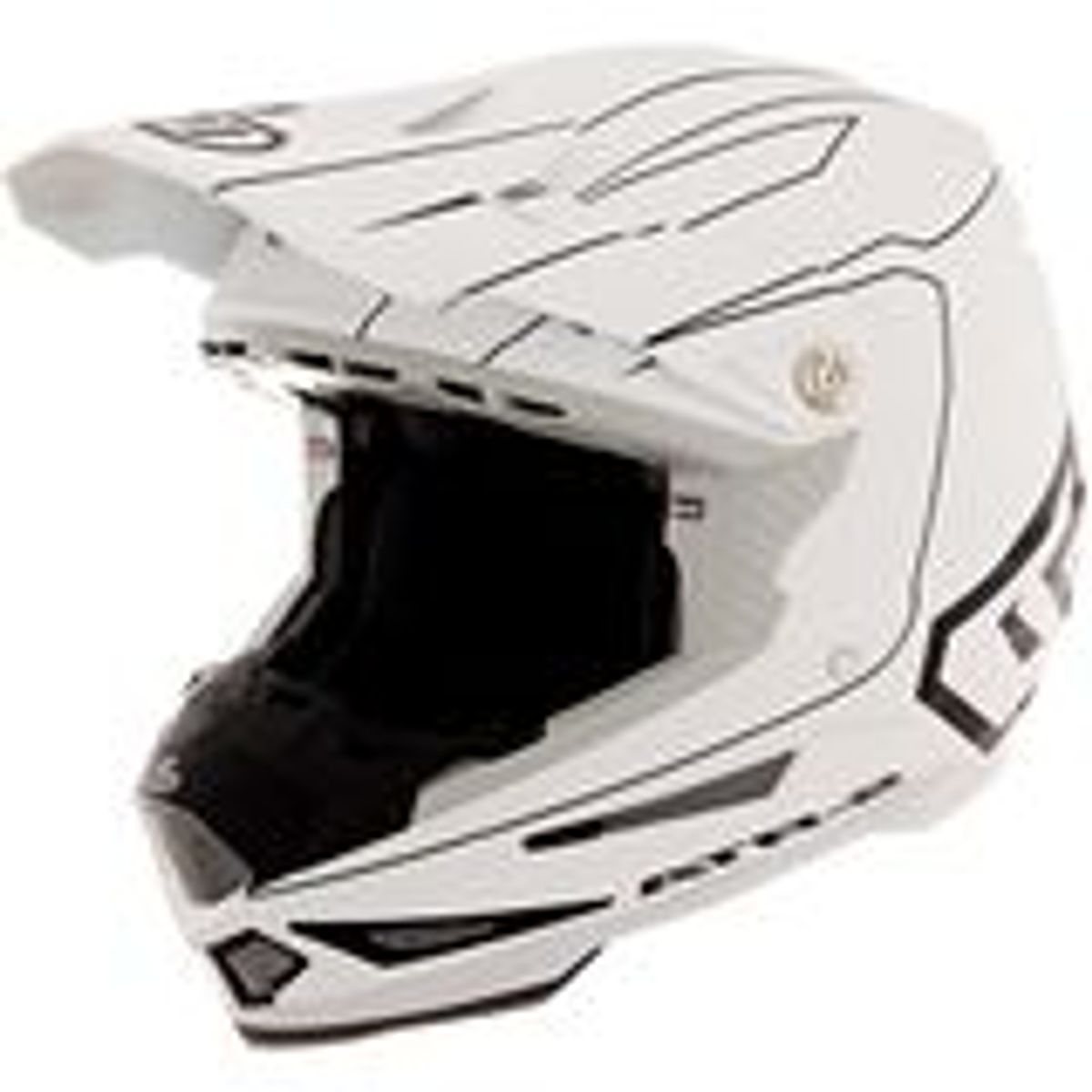 6D Helmets ATR-2 Helmet - Recon
Marc423

- Tri Cities, TN
Nicest Helmet I've Ever Owned
"Lightweight and comfortable. My head measured on the high end of Large and after reading some reviews elsewhere online I ordered the XL. It fits perfectly. My only dislike is the chin strap feels like it's further to the rear than other helmets I've owned but it doesn't bother me. Hopefully I won't have to test this out but in the event I do, I feel like I'll walk away better off than I could with a lesser helmet."

See all reviews for this product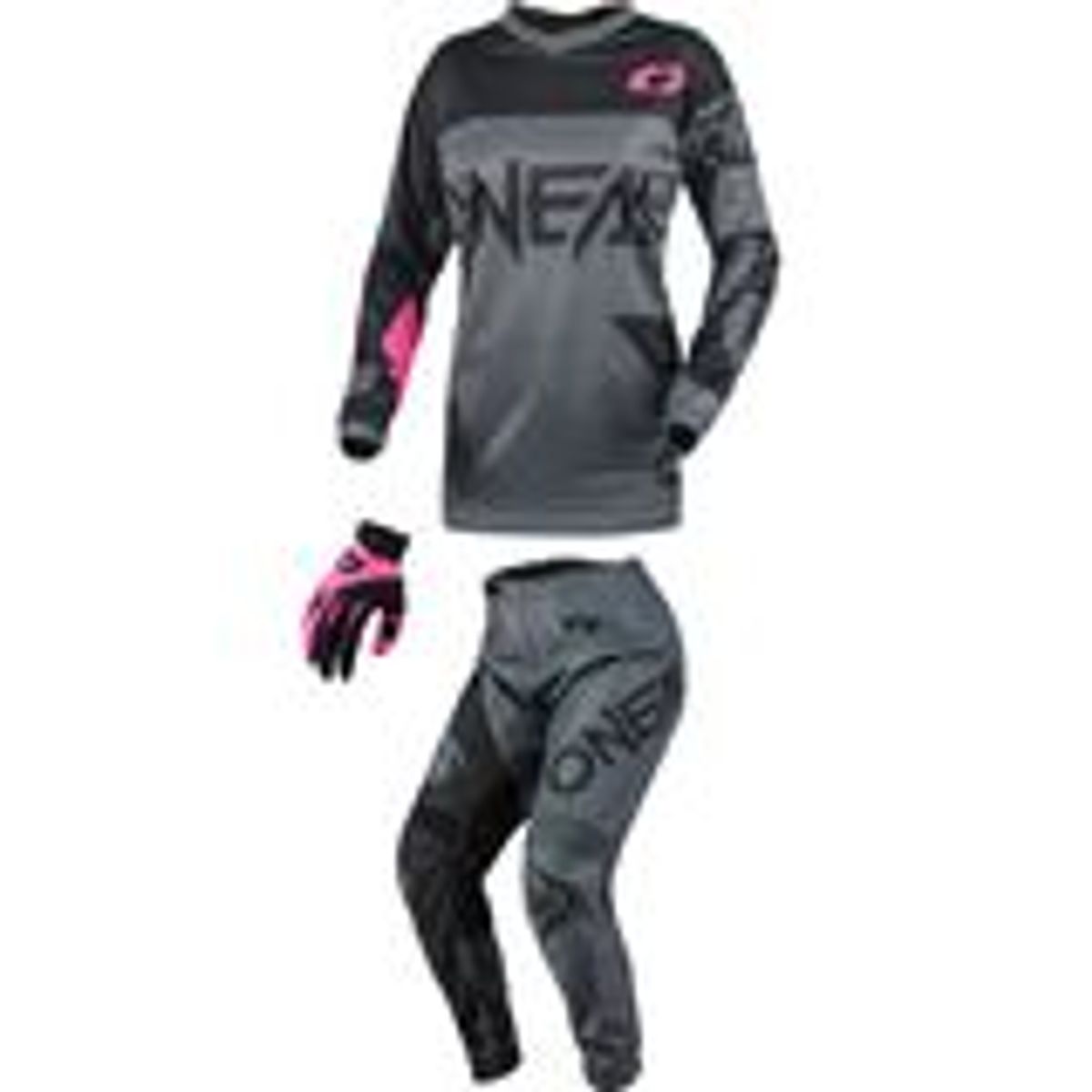 O'Neal 2021 Women's Element Combo - Racewear
Chickety0706

- Ca
Looks great
"We have only washed it once so can't give a full review. We have bought sets like this before and some fall apart quick. It fits my daughter really well though so hopefully it will last!"

See all reviews for this product
Women's Dirt Bike Gear at MotoSport
Dirt bike riding isn't just for guys. Women love Motocross too!
That's why we carry an extensive collection of dirt bike gear for women. Dirt bike riding is one of the best hobbies anyone can invest in. The adventure and excitement creates a sport unlike any other. Men, women and children of all ages can join in on the fun. You don't have to whip through the whoops like a pro all you need is a dirt bike and some dirt bike riding gear.
Women's dirt bike riding gear is essential to riding for safety and security but also the overall riding experience. Dirt bikes fly across loose dirt, gravel, sand and water, among other hazards so you need a helmet, jersey, boots and gloves to start. We've got the Motocross gear for women you need to stay safe and enjoy every moment on a bike.
Whether you're new to the sport and looking to gear up or you've been on the track for years and need some replacements, MotoSport carries a full line of dirt bike riding gear for women. Check out all the categories of women's dirt bike gear we carry:
Bags
Boots and Accessories
Gloves
Goggles and Accessories
Helmets and Accessories
Hydration Packs
Jackets
Jerseys
Pants
Pants, Jersey, Glove Combos
Sometimes the best product is found through trial and error and other times by recommendation. Either way, MotoSport is here to help you take the guess out of finding the right product for your riding needs. We may be "The Guys That Ride" but we also have "The Girls That Ride" so we can help you narrow your scope based on needs.
The most expensive boots do not always equate to the best and one helmet may have features that better suit where and how you ride. You may live in a part of the country where it's primarily trails in the woods or in an area where it's mostly sandy dunes.
We are here to help!
Wherever your next adventure takes you - find the dirt bike gear for women you love and express yourself on the track or trail. We'll be there to share your journey!
MotoSport gives you one of the largest selections of Motocross gear for women on the web. We are your women's dirt bike store! We have different styles and selections from a number of the best companies in the business. Get geared up and make any day a day to ride.
Here are even more reasons to shop for women's dirt bike gear on MotoSport:
Fast 3-day express shipping
No hassle returns
We have a 90-day return policy
Most orders ship same day
Want help? Call our toll free line 1-888-676-8853 or chat with an expert.