BikeMaster
BikeMaster Universal Slot Style Clutch Holder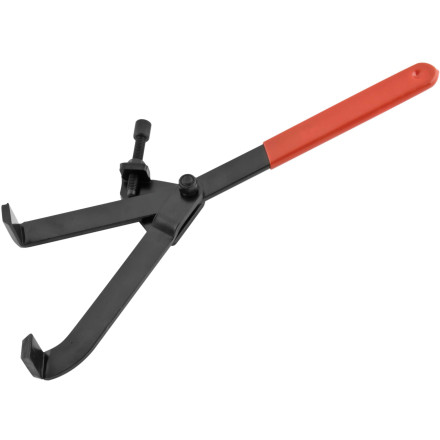 BikeMaster Universal Slot Style Clutch Holder
5 Star
13
4 Star
7
3 Star
2
2 Star
0
1 Star
0
Good tool
Little pricey for what it is but does the job well
1 year 3 months ago
New Jersey
Clutch holder
Worked great to tighten my crf450 inner hub. Worth buying instead of trying to jam something in there and risk breaking something.
1 year 9 months ago
Ohio, USA
Great!!
Very durable and dose what it needs to
Worked like it should but use pliers to tighten screw
2 years 7 months ago
Oregon
I think the tool could have fit better/moved less, then again it is universal.
It still did the job just fine.
Good tool, but needs modifications.
Fairly good tool, but if the tightening mechanisim, where the thumb/finger grip is, if it was changed to a bolt head it would perform alot better. Also more braces in the main structure. The tightening bolt where it presses the two halfs of the tool together seems to push them apart. Takes a few trys to get the tool just right to torque the clutch basket nut.
2 years 11 months ago
Atlanta, GA, USA
Gets the Job done!!
I used on my 2008CRF450 and It slipped off the first time I was using it, and then I realized I didn't have it tight enough. After tightening (more than hand tight), it worked fine!
Clutch hub holder.
It works ok. It has a firm grip but once you try and torque the clutch hub nut the teeth slide out of the grooves and slips off. It would work better if the fins that go into the grooves wher flat square shape it should work. The slight angle thats on it causes it to slip and not grab well.
Over 3 years ago
Centralia, IL
Best purchase ever
One of the best purchase well made for a great price too
| Product Variant | Manufacturer Part # |
| --- | --- |
| BikeMaster Universal Slot Style Clutch Holder | 08-71B |