Most Recent Helmets Reviews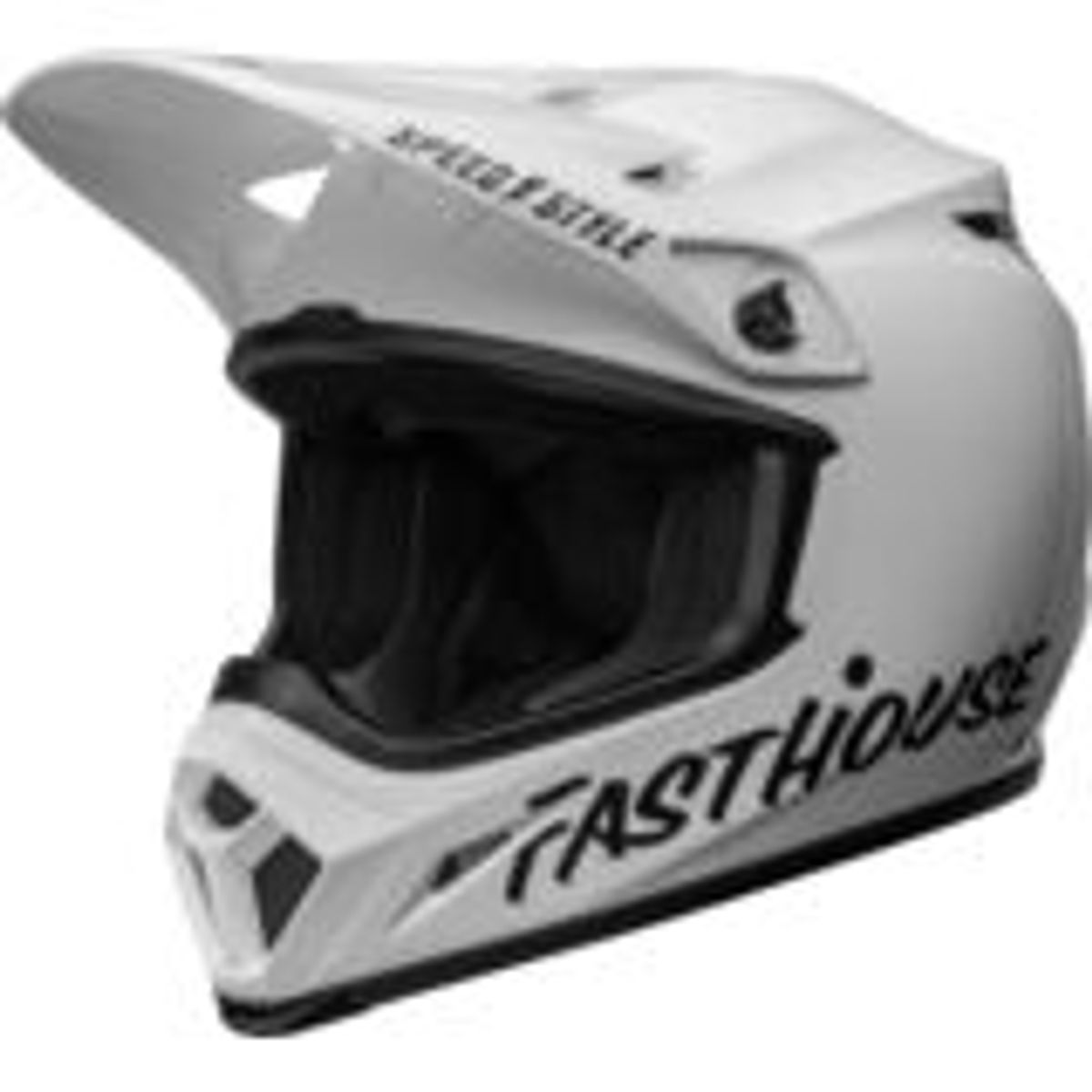 Bell MX-9 Helmet With MIPS - 2021 Fasthouse
Motomom

- Upsate NY
Great Features !
"This is my 3rd Bell Moto ( with MIPS and I can not express how happy I am with the features, colorways and venting . Its a fantastic helmet with a great price point !"

See all reviews for this product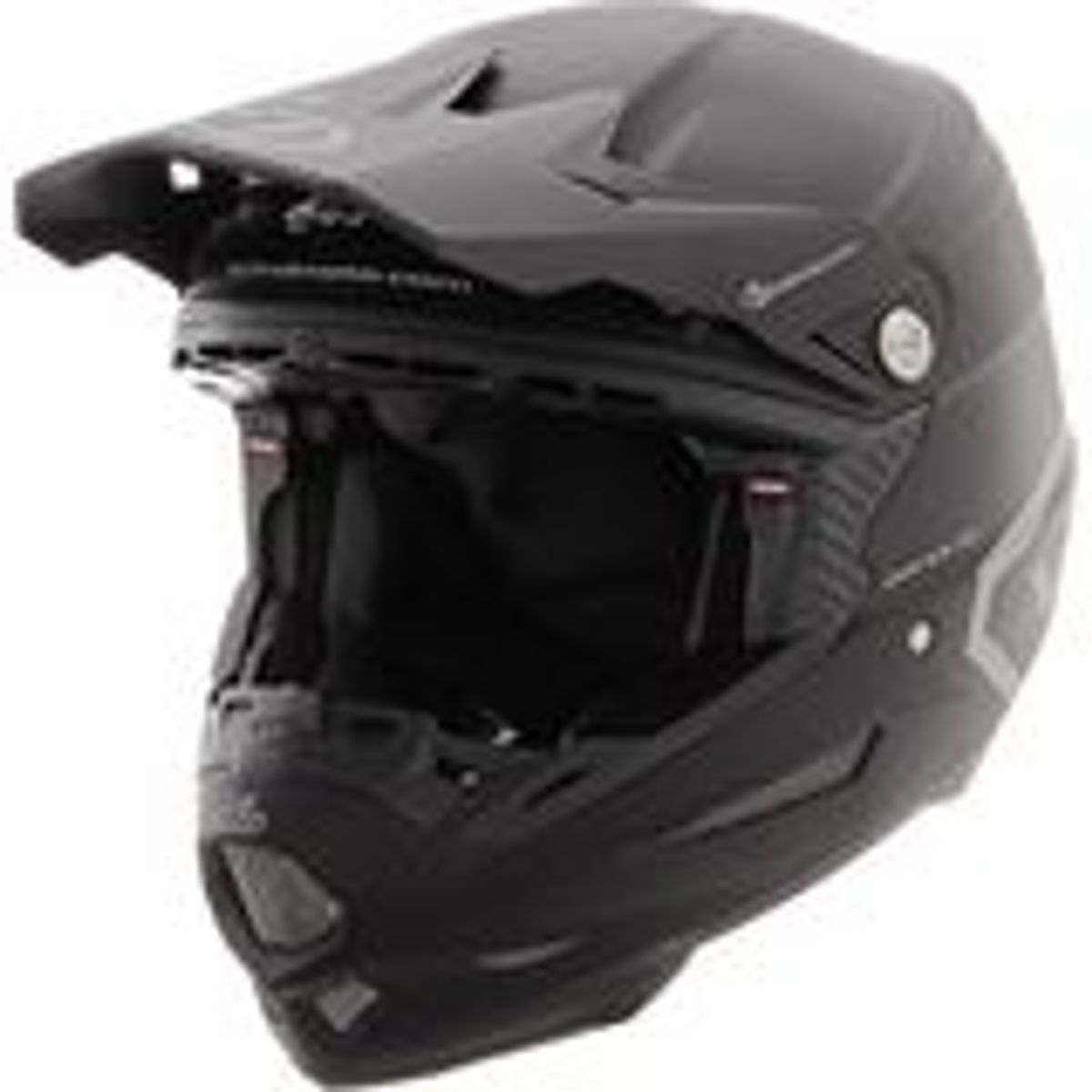 6D Helmets ATR-2 Helmet - Solid
Gavin Morrison

- Mount Union Pa
Overall Nice Helmet
"so i recently bought this helmet after running the Bell series helmets for the last 7-8 years and after running strictly the flex for the passed 3 1/2 years it was hard for me to click checkout on anything besides a Flex 9. so far it just feels different for me i'm so used to the feel and weight of the Flex, the 6D feels the weight is more towards the back of the helmet. maybe that's just me. the lining on the inside also feels more cheap compared to the Flex in my opinion maybe it's me being biased i do not know lol. it still has the same feel all around that you have a superior line helmet that is gonna do it's job to protect your melon, it does feel it has very good ventilation throughout the helmet and i really love the look of the helmet, i really don't have anything bad to say about it besides the helmet strap, it doesn't feel like a strap you'd expect on a $700 helmet, the moto 9 flex has the magnetic buckle strap which i loved. i've only worn the 6D for a small amount of time so maybe i am still being biased since i ran a Bell for years. Overall 6D makes an awesome lid and i would never tell anybody not to purchase one. it feels great on your head, my head is just still more used to the Bell Helmets which like the 6D, are tried and true to their name and price point!"

See all reviews for this product
Shoei Helmets
A standard in life exists that most people eventually figure out - you get what you pay for. And with Shoei helmets - you get what you pay for. Ask a member of their devoted fan base. It just fits right. The features are innovative and groundbreaking. The protection? Again, you get what you pay for.
Some History of Shoei Helmets
The Shoei history in motorcycle helmets goes back to 1954 with the Kamata Polyester Co. which first produced helmets for the construction industry. In 1959, Eitaro Kamata founded Shoei to make general safety helmets and then in 1960 the manufacture of Shoei motorcycle helmets began. The first Shoei motorcycle racing helmet debuted in 1963 and the company's first full-face helmet appeared in 1967.
Shoei developed the world's first carbon fiber helmet - the GR-Z - in 1976. Shoei entered off-roading in 1982 with the EX-2 and in 1984 the world's first ventilated helmets saw production with the RF-102V and TJ-201V. In 1990, the X-8 arrived which was constructed with a mechanical shield system eliminating noisy base plate covers. Taking customer satisfaction to new heights, the RF-1100 and X-Twelve released in 2010, combined customer and dealer requests using state of the art technology including the Quick Release Self-Adjusting (Q.R.S.A) base plate system and the wider and taller CW-1 shield that replaced the CX-IV.
Seriously, we could go on and on but the point is Shoei produces serious helmets, for serious protection for the serious rider. You get what you pay for with Shoei motorcycle helmets.
Shoei Helmets at MotoSport
MotoSport carries a full complement of Shoei motorcycle helmets in addition to accessories and replacement shields:
Shoei Dirt Bike Helmets
Shoei's reputation is solid when it comes to street bikes. But many people don't realize Shoei also manufactures dirt bike helmets and incorporates the same technology, innovation and riding comfort as their street bike helmets.
But Shoei full-face helmets represent our most popular style and which feature the latest in technological safety advancements and well-designed fitment. Some of the best sellers include:
How to Size a Shoei Helmet
Wearing a properly fitted Shoei motorcycle helmet plays a major role in the outcome of an accident. The first step in finding the perfect Shoei helmet is determining your head size. Follow these steps:
Wrap a soft measuring tape around your head about a half inch above your eyebrows, above your ears and around the back of your head at the largest point. Compare your head size with the size chart for the specific Shoei motorcycle helmet you like. Each motorcycle helmet manufacture provides different sizing charts for their helmets so you will need to compare your helmet size to each brand's sizing.
Once in your hands the helmet should sit squarely on your head with the top of the helmet's eye port just above your eyebrows. A properly fitted Shoei motorcycle helmet fits snug at first and loosens slightly as it is broken in.
If the helmet moves or your fingers fit easily between your head and the helmet you'll likely need a smaller size.
We offer a free first exchange program so if your Shoei helmet doesn't fit we'll gladly exchange it for the right one.
Shoei Helmets at MotoSport
Once you find the best Shoei helmet for your type of ride, check out the helmet accessories we have like breath guards, tear-offs, Pinlock shields and replacement shields. MotoSport is the best place to find Shoei helmets and accessories. Want some help? Call us at 1-888-676-8853 and talk to a gearhead who can answer any questions you have on the Shoei helmet you want. You can also read Sportbike and Motorcycle Helmet Buying Guide.
MotoSport delivers all Shoei helmets fast and orders more than $79 ship free.