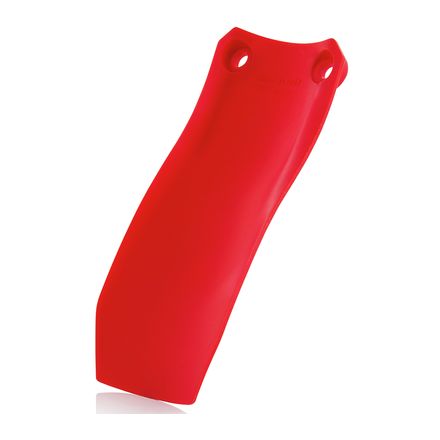 5 Star
4
4 Star
4
3 Star
1
2 Star
0
1 Star
2
Over 5 months ago
Reno NV
Looks Great
Bought this for my 19 KTM 450. it fit perfect and looks better than the plain black OEM one.
Over 6 months ago
Denver, CO
Not an exact fit
I will be sending this back to Motosport. It says it is an exact fit for a CRF250X but it is not even close. When it arrived, it was for an R model. Although a lot of parts are interchangeable between the R and X, this part is apparently not one of them. Probably just an part number issue on their web page.
Over 3 years ago
Michigan
Mounts easy, looks good, works well
The Acerbis mud flap is $10 cheaper than an OEM mud flap and works just as well.
Over 3 years ago
arkansas
It was ehh ok i guess
a mud flap is a mud flap so in that aspect it worked exceptionally. with that being said cosmetically it looked nothing like the picture. i was expecting lines in it but i received a piece of straight plastic. at the end of the day its a mud flap, but when i order something i would like for it to look like what i ordered.
Over 5 years ago
republic wa
Its just a piece of plastic
it dont come with bolt holes, i had to drill some
it dont come with screws or bolts
Didnt work for me
Was too long for my application
Over 6 years ago
Tulare Ca
Fit right up like OEM, no issues.
Mud flap
Not only was this just as avertised it was even better. Motosport had it to my door fast and the customer service was great. Would buy this product again and for sure from motosport.
Over 7 years ago
Wetumpka, al
Perfect fit excellent quality
If you want to protect your expensive linkage bearings from dirt and crud you better buy this!
Bueller
Q: Bolts?
Any idea what bolts I will need to attach this thing to a 2002 RM85? Size and Thread. Thank you.
156RippinRon
Q: What are the dimensions of this mud flap? How long ? How wide?
MotoSportExpert
Over 3 years ago
A: The size will vary depending on the model it is ordered for. These are an OEM replacement and will be the same or similar dimensions to the stock flap.
See all bikes that this part fits...
| Product Variant | Manufacturer Part # |
| --- | --- |
| Black | 2043210001 |
| Black | 2043200001 |
| Black | 2081640001 |
| Black | 2081670001 |
| Black | 2320860001 |
| Black | 2081680001 |
| Black | 2081650001 |
| Black | 2081700001 |
| Black | 2171860001 |
| Black | 2171870001 |
| Black | 2081690001 |
| Black | 2320870001 |
| Black | 2375040001 |
| Black | 2465990001 |
| Black | 2466000001 |
| Black | 2640290001 |
| Black | 2734960001 |
| Black | 2709730001 |
| Black | 2726720001 |
| 16+ Orange | 2465995226 |
| White | 2465990002 |
| White | 2709730002 |
| Green | 2081640006 |
| Green | 2466000006 |
| Green | 2734960006 |
| Blue | 2171860003 |
| Blue | 2709730211 |
| CR Red | 2640290227 |