SDG
SDG Complete Seat Assembly - Tall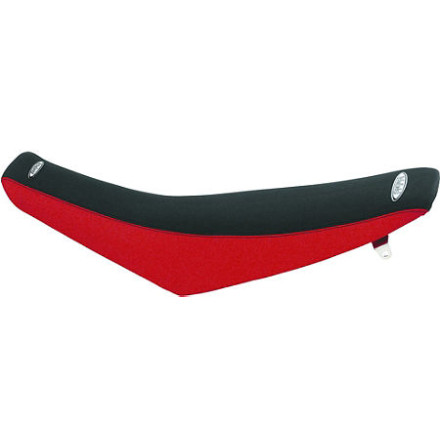 SDG Complete Seat Assembly - Tall
---
10% Off - Save up to $20.00
Rating: 4.5 out of 5 stars
---
8 Reviews
4

reviews

4

reviews

0

reviews

0

reviews

0

reviews
All Reviews
Aftermarket fit
Fit is a 8 out of ten, takes a little work to get it perfect. But it's comfortable.
1 year 2 months ago
SoCal
SDG seat
This is a great ad on if your kid is 6 feet or taller to help him fit on the bike and the pegs!,gripper seat is a great addition to the foam cushion that goes with this seat... Fit and finish was good, had to adjust to get it to fit ...,
1 year 4 months ago
Livermore, California
Must have for taller riders!
When I first tried installing the seat it didn't fit so well (holes didn't line up perfectly). I had to almost force it to fit. After leaving it on for a few days it now lines up perfectly just like the stock seat. I got the seat b/c I'm 6'2. I feel so much more comfortable on the bike now with the taller seat. Highly recommend for tall riders.
Good quality materials and well made
Was searching for a seat I didn't have to set up and SDG made the perfect solution.

Really grippy compared to my blown out factory seat.
Over 3 years ago
Peterstown, WV, USA
Sdg tall seat
good quality replacement seat, a little bit firmer than stock, but otherwise, no complaints. oh yeah, the price is right, not much more than some competitors replacement seat covers alone.
Over 3 years ago
Fort Mill, SC, USA
Great fit
Great fit
Easy to install
perfect replacement
Over 4 years ago
NW Arizona
Another way to a taller seat
I had put a SDG tall seat on my Honda 4 stroke about 8 Years ago and really liked what it did for how the bike felt when seated. So when I got my KTM 2Stroke, on which I also wanted a taller than stock seat, I ordered the SDG tall seat for that model of bike too. Like the previous SDG tall seat for my other bike, it was about an inch taller. The foam is firm, but certainly not hard or uncomfortable, and it lasts in that it doesn't break down and get too soft even after over 100 hours of use. Likewise the cover is very durable, and has a good amount of texture to offer sufficient grip so you don't slide on it when you don't want or need to. The seat base is made from a good plastic that holds up well and fits without any unwanted drama or problems. The fit of the SDG seat on the KTM is not quite as good as the OEM seat base in that there is a small (<1/2") gap at both ends that is not there with the stock seat. However, unless you are really critical (like me) you'll most likely not even notice it. The only real issue I've had, is that the shape of the SDG tall seat doesn't flow like that of the stock seat. At the transition of the sides meeting the top, there is somewhat of an edge, whereas it is much softer and more rounded on the stock seat. And the thickness of the foam at both ends of the seat is a bit thicker also, almost to the point of being somewhat 'blocky' looking. While it doesn't effect the function of the seat, as it works quite fine as received, I still took off the cover and shaped both ends thinner to flow better with the bike, and then rounded both of the sides. After putting the cover back on, the modified/reshaped seat looked much more like the stock one. Practically to the point that it now looks as if it came from the factory, only with a bit taller seat. Overall, the SDG tall seat is a quality product that works and holds up well. Whether the shape difference matters to you like it did to me is your call. But if you want or need a taller seat, SDG offers a good product that gets the job done, and will serve you well.
2 Questions
Question asked by

Blake
Question:

What has this seat been out of stock for months?

Question asked

1 year 10 months ago

Question answered by

Michael

User's contributor status:

Top 10

Question answered

1 year 10 months ago

Answer:

Currently we are waiting for a release date on this product from the manufacturer, please stay tuned for updates.
Question asked by

Tobey
Question:

Does the "Tall" seat have more padding than a stock seat to gain it's extra height?

Question asked

Over 4 years ago

I do more trail riding than MX so I tend to be sitting more. Any tips on a good seat for trail riding? Should I install a bump to sit on?

Question answered by

MotoSportExpert

User's contributor status:

MotoSport Staff

Expert

Question answered

Over 4 years ago

Answer:

Yes the tall seat would have slightly more foam to increase the height. Feel free to give us a call at 888-676-8853 and we would be happy to help you out with your order.

Question answered by

mxer

User's contributor status:

Question answered

Over 4 years ago

Answer:

yes, the tall seat has taller foam to achieve its tall status, however it does seem noticeably firmer than stock, so comfort is compromised somewhat
Fitment
See all bikes that this part fits...
# Part Numbers
| Product Variant | Manufacturer Part # |
| --- | --- |
| Black | 97214 / M-214, 97223 / M-223, 97210 / M-210, 97216 / M-216, 87299, 87298, 97207 / M-207, M-228, 97209 / M-209, M-229, 97208 / M-208, 97215 / M-215, 97202 / M-202, 97232, 97220 / M-220, 97206 / M-206, 97203 / M-203, 97225 / M-225, 97204 / M-204, 97226 / M-226, 97231, 97235, 97211 / M-211, 97213 / M-213 |
| Black/Blue | 97201B / M-210B |
| Black/Red | 97201R / M-201R, 97223R / M-223R |