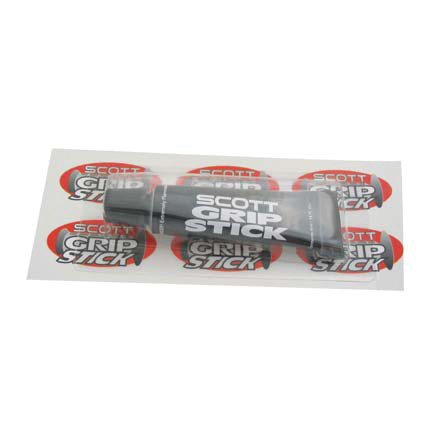 5 Star
27
4 Star
9
3 Star
5
2 Star
3
1 Star
3
Write a Review
Write your review and you'll automatically be entered in our monthly drawing. Include an image or video to DOUBLE your chances to win!
Write Your Review
Good stuff
Good stuff for the price, its pretty cheap compared to pro taper or Renthal.
Over 4 years ago
Logan, WV 25601, USA
Good Glue
I've used this glue and it worked sometimes and at other times it seemed as though the hand grip would move or slide a bit. But I really think if you use this glue properly and in the right places it will hold and it is not difficult to take off when replacing grips.
Over 5 years ago
northeast, TN
Good stuff
use a tube for each grip, no need for safety wire
Over 5 years ago
Farmington, NM
Over 5 years ago
Hurricane,WV
Not the best but gets the job done
The glue wears out before the grips do. sometimes i have to take the grips off and re glue them. but its cheap and works good long enough to get a few rides or races down. still a pretty good product
Over 5 years ago
Perris CA
No more safety tie
recently replaced my bars and grips, usualy just use a lil glue and then safety tie them so they dont slip, but this time I bought some Scott grip glue becus my buddy swore by it.. well hands down, after 5 good rides with no tie wire no slip. I had to see it before I beloved it and now a huge fan..
Over 5 years ago
Jacksonville, NC
BUY ALOT
If you want your grips to stay on you had better on, you had better buy this stuff by the case!
Over 5 years ago
Paducah, KY
Average Grip Glue
Scott grip glue has been around for years and it hasn't changed much. For the money, go with Pro Taper's new grip glue, it is much stronger and faster working. With the Pro Taper stuff you have to work very very quickly, but it is worth it
I dont know
they are ok. it doesnt relly stick relly good i dont know like the grip startes to get twisted when u ride just a little. i have pro taper pillow top grips they are relly good
Over 6 years ago
Clifton Park, NY
Great
I have used other grip glue that has 2,3,4, ect...... $ more and have not work even close as good!!!!!!!!!!!!!!!!!
Over 7 years ago
Yuma, AZ
Waste
Takes forever to dry and once it does it doesn't even hold well. I recommend getting some super glue from the hardware store, a little hard to take off when the time comes but worth it. 5 minutes and my grips were in place for good.
Over 7 years ago
New Jersey
Great product
This grip glue is really adhesive and is a great product. Will buy again.
Over 7 years ago
Houston,Tx
STICKS WELL AND HOLDS THE GRIP TIGHT
Over 7 years ago
Brodhead, Ky
Very good glue,
i bought some pro grip grips and this glue is one of the most secure glue i have ever put on grips it drys very quickly but it has such a small amount , you have to almost buy another bottle to put a 2nd set of grips on
Over 8 years ago
Bradenton, Fl
Useful but not great
The grip glue works mostly how I expected. I would suggest still using wire for added support. There has been a little bit of turning on my grips but nothing that I really notice til I come off of the track and have to turn my grips back to there original position.
This is where its at
This glue is awsome, I just got my package today with pro taper pillow grips, and this glue, and some other things around 1 or 2. I tore off the grips on my bike and went to work on those grips. Ive never put on grips before always had my dad do it, and I think he used renthal or pro taper glue and it didnt hold up at all. back on track, I went out after putting on my grips for about 4 hours and I come back and put pressure on the grips, and they were going nowhere fast, I recomend this glue, and if you think you can some how manage to screw up this simple process, you might want to order two bottles, there small but you dont need a lot
Over 8 years ago
Cape Vincent, NY
Over 8 years ago
Roachdale, IN
SCOTT GRIP GLUE
Well i used the grip glue to glue on PRO GRIP 964 EVO ATV GRIPS and these i hear wont stay glued on no matter what glue that you use. So of course they didnt stay glued on. but i think this glue is a pretty good product..
Over 8 years ago
green bay wisconsin
Okay
you need to buy a tube for each grip other wise its no good. one tube couldnt hold both for me...
hondacrf150r23
Q: How fast does it drie?
james718
Over 9 years ago
A: This dries fast. You have just a few minutes to get the grip on the bars before the glue sets.
lx250fman
Top 100 Contributor
Top 250 Contributor
Over 7 years ago
Location: Brodhead, Ky
A: it drys enough to ride in about 15 minutes but when putting grips on you need to move quickly cuz the glue will settle fast
JBHillbillyKFX450Racer
Over 4 years ago
Location: Logan, WV 25601, USA
A: It dries fast but you do have a few minutes to position the grips. After that it is hard to adjust the grips. But I would suggest allowing the glue to cure for an hour or so.
| Product Variant | Manufacturer Part # |
| --- | --- |
| Scott Grip Glue | 205795-9999 |