PSR
PSR Click 'N Roll Clutch Lever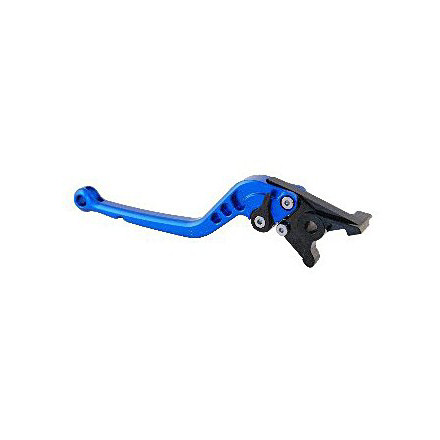 PSR Click 'N Roll Clutch Lever
5 Star
3
4 Star
1
3 Star
0
2 Star
0
1 Star
0
Write a Review
Write your review and you'll automatically be entered in our monthly drawing. Include an image or video to DOUBLE your chances to win!
Write Your Review
Clutch & brake lever
Advertised for sc650s none abs but doesn't ft
2 years 4 months ago
Modesto, CA, USA
Very high quality!
These adjustable levers are machined to perfection and the color matches my 2015 blue v strom 650 and work very well and fit and finish is perfect.
2 years 11 months ago
Spruce Pine, NC 28777, USA
Worth twice what it costs!
I ordered a shorty CnR clutch lever for my 99 GSX-R 600, and have never been so pleasantly surprised with a product! The fit and finish are outstanding, was beautifully packaged, and, for once, looked and performed better than the ad! I am expecting these to severely jump in price sometime soon, whenever riders start hearing about these!
Great product! Great Price!
The "Get what you pay for" saying does not apply to these levers! These levers are just as good as some other BIG name brands! Awesome value! Easy install! You wont be let down!
JayS
Q: Does this lever fit with a 2014 Honda CBR500 ABS as well as the PSR click n roll brake lever?
dave
Q: How many fingers does it take to operate?
MotoSportExpert
Over 3 years ago
A: The Powerstands Racing Click 'N Roll Clutch Lever is made for bikes with a O.E.M. clutch master cylinder. Hydraulic clutches usually have a light pull so generally 1 or 2 fingers, but that would depend on the operator.
See all bikes that this part fits...
| Product Variant | Manufacturer Part # |
| --- | --- |
| Black / Standard | 00-00498-22 |
| Gold / Standard | 00-00498-23 |
| Black / Standard | 00-05001-22 |
| Gold / Standard | 00-05001-23 |
| Black / Standard | 00-05004-22 |
| Gold / Standard | 00-05004-23 |
| Black / Standard | 00-05007-22 |
| Gold / Standard | 00-05007-23 |
| Black / Standard | 00-05010-22 |
| Gold / Standard | 00-05010-23 |
| Black / Standard | 00-05013-22 |
| Gold / Standard | 00-05013-23 |
| Black / Standard | 00-05016-22 |
| Gold / Standard | 00-05016-23 |
| Black / Standard | 00-05019-22 |
| Gold / Standard | 00-05019-23 |
| Black / Standard | 00-05022-22 |
| Gold / Standard | 00-05022-23 |
| Red / Short | 58-9095 |
| Red / Short | 58-9093 |
| Red / Short | 58-9099 |
| Red / Short | 58-9101 |
| Red / Short | 58-9103 |
| Red / Short | 58-9105 |
| Red / Short | 00-00404-24 |
| Red / Short | 00-00479-24 |
| Red / Short | 58-9106 |
| Red / Short | 58-9108 |
| Red / Short | 58-9120 |
| Red / Short | 58-9116 |
| Red / Short | 58-9118 |
| Red / Short | 58-9138 |
| Red / Short | 58-9128 |
| Red / Short | 58-9126 |
| Red / Short | 58-9122 |
| Red / Short | 00-00491-24 |
| Black / Short | 58-9028 |
| Black / Short | 00-00455-22 |
| Black / Short | 00-00473-22 |
| Black / Short | 00-00488-22 |
| Black / Short | 58-9091 |
| Black / Short | 00-00491-22 |
| Black / Standard | 00-00441-22 |
| Black / Standard | 00-00402-22 |
| Black / Standard | 00-00459-22 |
| Black / Standard | 00-00471-22 |
| Black / Standard | 00-00417-22 |
| Black / Standard | 00-00420-22 |
| Black / Standard | 00-00426-22 |
| Black / Standard | 00-00453-22 |
| Black / Standard | 00-00477-22 |
| Black / Standard | 00-00480-22 |
| Black / Standard | 00-00414-22 |
| Black / Standard | 00-00411-22 |
| Black / Standard | 00-00450-22 |
| Black / Standard | 00-00438-22 |
| Black / Standard | 00-00423-22 |
| Black / Standard | 00-00468-22 |
| Black / Standard | 00-00447-22 |
| Black / Standard | 00-00432-22 |
| Black / Standard | 00-00429-22 |
| Gold / Short | 58-9023 |
| Gold / Short | 58-9029 |
| Gold / Short | 58-9092 |
| Gold / Short | 00-00491-23 |
| Gold / Standard | 00-00402-23 |
| Gold / Standard | 00-00426-23 |
| Gold / Standard | 00-00477-23 |
| Gold / Standard | 00-00414-23 |
| Gold / Standard | 00-00411-23 |
| Gold / Standard | 00-00450-23 |
| Gold / Standard | 00-00438-23 |
| Gold / Standard | 00-00447-23 |
| Gold / Standard | 00-00432-23 |
| Gold / Standard | 00-00429-23 |
| Silver / Short | 58-9000 |
| Silver / Short | 58-9006 |
| Silver / Short | 58-9012 |
| Silver / Short | 58-9018 |
| Silver / Short | 58-9024 |
| Silver / Short | 58-9030 |
| Silver / Short | 58-9036 |
| Silver / Short | 00-00404-21 |
| Silver / Short | 00-00479-21 |
| Silver / Short | 58-9039 |
| Silver / Short | 58-9045 |
| Silver / Short | 58-9054 |
| Silver / Short | 58-9057 |
| Silver / Short | 58-9060 |
| Silver / Short | 58-9069 |
| Silver / Short | 58-9072 |
| Silver / Short | 58-9081 |
| Silver / Short | 58-9066 |
| Silver / Short | 58-9090 |
| Silver / Short | 00-00491-21 |
| Blue / Short | 58-9107 |
| Blue / Short | 58-9109 |
| Blue / Short | 58-9121 |
| Blue / Short | 58-9117 |
| Blue / Short | 58-9119 |
| Blue / Short | 58-9139 |
| Blue / Short | 58-9129 |
| Blue / Short | 58-9127 |
| Blue / Short | 58-9123 |