Most Recent Motorcycle Reviews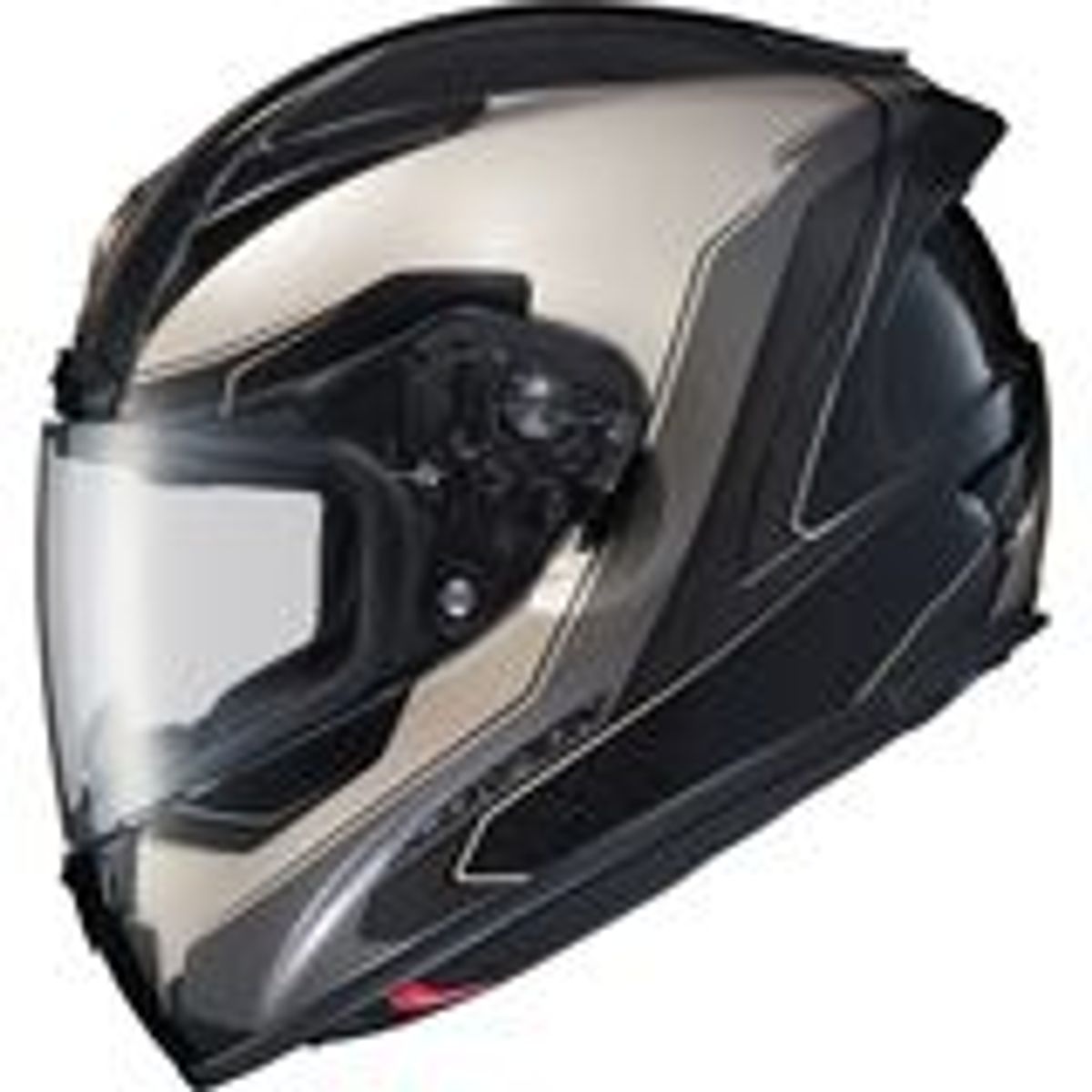 Scorpion EXO R2000 Helmet - Hypersonic
motoaddict528

- Salt Lake City, UT
Excellent Helmet for an Excellent Price
"I looked around for a helmet for quite a while, and read a number of reviews before purchasing this helmet. As someone who only rides a few times a month, and usually just around town, going to work or running errands, I wanted something that was comfortable, visible but not obnoxious, had some nicer features without being "race-ready," and presented a good value. I believe this helmet hits it out of the park! Like all new helmets, it was a bit snug at first, but it's broken-in nicely, and seems to conform to my head without any annoying pressure points. The vents work well, and provide reasonable airflow, but don't expect them to feel like air conditioning. The visor is easy to open and easy to replace, and I love that it came with a spare. It is a little loud at speed, but I don't mind it too much, and feel like it allows me to better hear the bike and be better aware of what's going on around me. It doesn't feel heavy, and doesn't seem to get caught in the wind, instead cutting through the air without much turbulence. I chose the blue and hi-viz yellow color scheme. It seems to provide a good level of visibility without being obnoxious, and I like that the graphic design is simple, but interesting, without being too busy. The paint seems to be of high quality, and I didn't note any issues with misalignment. Overall build quality seems very high, with nice feeling materials, good fit and finish, and high-end features usually found on much more expensive helmets. I found this on sale for an excellent price, making it an even greater value than usual. This was my first Scorpion helmet, and I'm impressed; it won't be my last!"

See all reviews for this product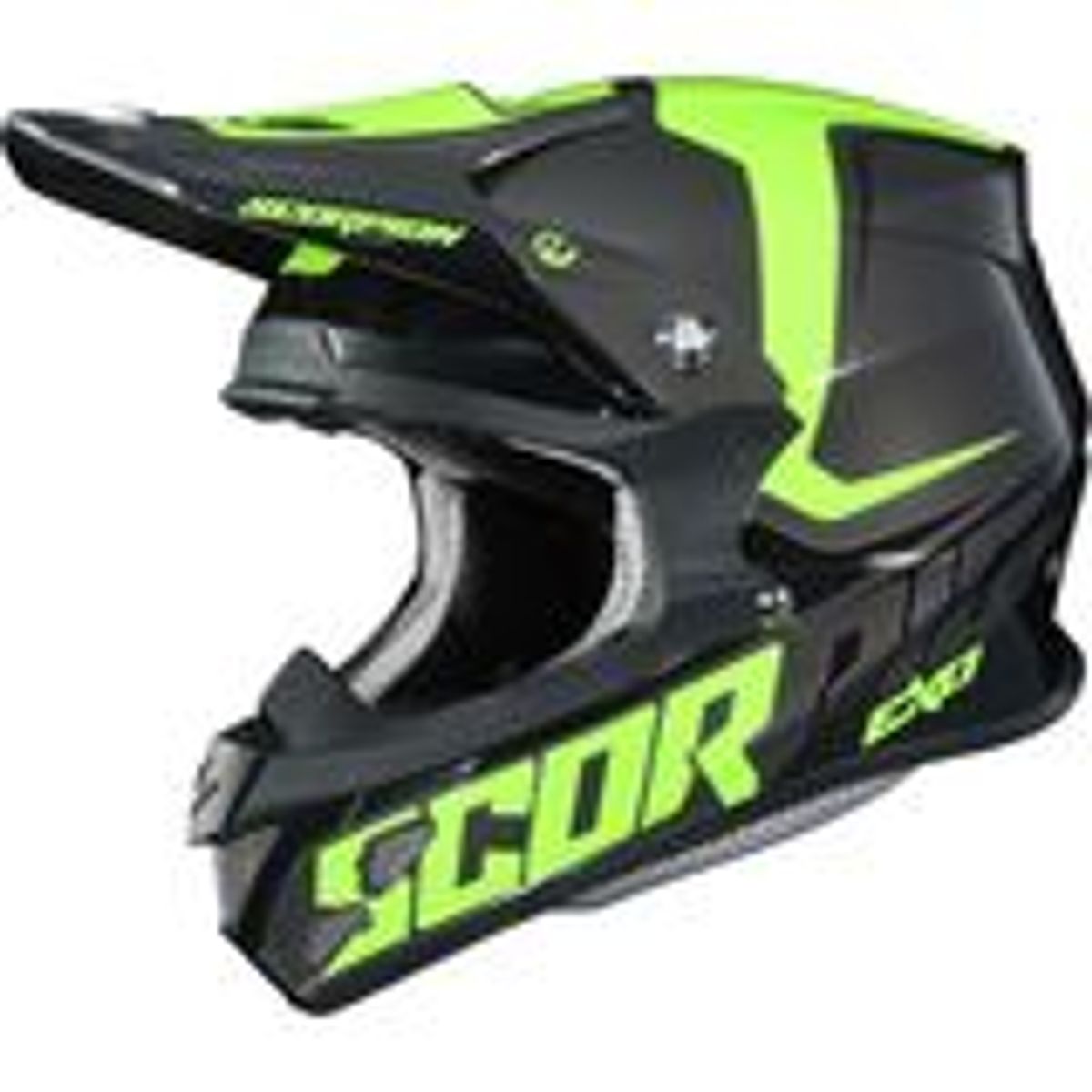 Scorpion EXO VX-R70 Helmet - Ozark
Robby

- St. Louis
Nice helmet.
"I normally wear a size 7 1/8 hat. The medium helmet fit great. The little air pump is ok it makes it fit a little tighter on my cheeks. I don't know if it's a feature I will use all the time though. The helmet fits without using the air pump. The screen on the mouth piece is easy to remove for cleaning. The helmet feels light on my head. My Oakley airbrake goggles fit well in there, but I did take out the nose piece on the helmet. I have not had the chance to ride with it yet, but I think I will like it."

See all reviews for this product
Get Stung
The Scorpion EXO is making a dent in the motorcycle helmet industry with their innovative, award-winning helmet line developed by designers with more than 178 years of experience combined. Total control is how Scorpion EXO functions from every operation to every detail to ensure quality, integrity and efficiency to bring you a budget-friendly helmet without sacrificing quality and safety.
Scorpion's 810,000 square-foot facility is staffed by about 400 technicians and almost every aspect of the helmet is created there including fiberglass/Kevlar and polycarbonate shell molding, EPS liner manufacturing, liner sewing, water-decal production, clean-room paint booths, drying rooms, assembly, packaging and shipping.
Scorpion also produces a line of ExoWear that includes men's and women's jackets, liners, pants and gloves. But it's the helmet line that's got consumers and the motorcycle industry talking. Scorpion's EXO-900 Snow Ready helmet, a cousin to the street EXO-900 Transformer helmet, outperformed some rough conditions Hell for Leather magazine conducted. The helmet also was described as "Built like a tank."
RiderMagazine.com praised the Scorpion EXO-900 motorcycle helmet as a true modular helmet adaptable for sport riders, vintage riders and cruisers. The EXO-900 can modify from full-face to open-face with a peaked visor in seconds. It's under $300 price tag was considered a bargain. The Scorpion EXO-400, SNELL and DOT approved, got a Best Budget Motorcycle Helmet pick by BestCovery.com.
Scorpion EXO Line at MotoSport
MotoSport offers a full catalog of Scorpion helmets and accessories. Our Scorpion EXO helmet line is vast and includes the EXO-100, 250, 400, 500, 700, 750, 900, 1000, 1100 and R2000 series. We also have replacement visors and face shields. If that's not enough look for Scorpion helmet liners, twist grips, and vent sliders, and we have the EXO Barrier jacket and pants.
MotoSport is the best place to find Scorpion EXO helmets and accessories. We have a 90-day return policy. Use the size charts to help you take the guess work out of selecting your product. Even if a product doesn't fit, our hassle free return policy means we make it easy for you to get the right one.
Want help? Call our toll free line 1-866-677-7338 or chat with an expert.
MotoSport offers fast, free shipping on orders Over $79.