HP Tools
HP Tools Plastic Rim Protectors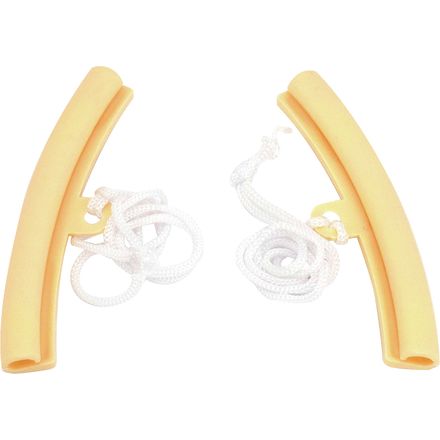 HP Tools Plastic Rim Protectors
5 Star
5
4 Star
0
3 Star
0
2 Star
0
1 Star
1
Work well
Nice tool when not trying to scratch rims
Great for Saving finish on wheels
If you are not a pro at changing tires or tubes, these guys will keep your wheels from looking like they came from a garage sale!
Over 8 years ago
Chesterton IN
Wheel Protector
These are more of a hassle to use then they are worth. Take your time and you wont need these tools. I threw mine away.
Over 8 years ago
Bossier City, LA
HP TOOLS PLASTIC RIM PROTECTORS
Rim savers worked great. But you must be patient and move them as needed. Using soapy water helps you slide them.
Over 8 years ago
SOUTH BEND,INDIANA
THEY SAVE YOUR RIM FROM SCRATCHES
I PURCHASED A NEW SET OF WARP9 WHEELS AND PURCHASED A SET OF MICHELIN TIRES AND A SET OF THE RIM PROTECTORS , THEY WERE VERY HARD TO TRY TO MOVE OR SLIDE THEM ON THE NEW RIMS AND IT DID TAKE ALOT LONGER TIME TO MOUNT THE TIRES USEING THEM , BUT I DIDNT HAVE ANY SCRATCHES IN MY NEW RIMS. I THINK AFTER THEY GET USED MORE AND THEY GET BROKEN IN AND A LITTLE LOOSER THEY SHOULD SLIDE ON THE RIMS .I RECOMEND THEM IF YOU HAVE NICE RIMS AND WANT TO KEEP THEM NICE , JUST TAKES A LITTLE LONGER TO MOUNT THE TIRES USING THEM.
Over 8 years ago
San Antonio, TX
Protect your black rims
I was skeptical about these at first, because a mechanic told me they were worthless. I had just ordered black Excel rims and thought I would give them a try.

Obviously, it takes a little patience and time to use them correctly and I haven't even used the pull strings (don't need them as far as I can tell). I only used them the first step of putting on the tire and the last step when taking the tire off the rim. Overall they worked well to prevent scraping and scratching of the rim.
There have been no questions asked about the HP Tools Plastic Rim Protectors.
California Proposition 65
WARNING: This product contains chemicals, including (Di(2-ethylhexyl)phthalate (DEHP)), known to the State of California to cause cancer, and birth defects or other reproductive harm. Wash hands after handling. For more information, go to www.P65Warnings.ca.gov.