Devol
Devol Rear Disc Guard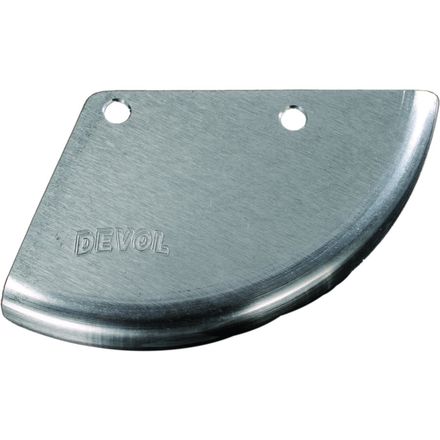 5 Star
9
4 Star
0
3 Star
2
2 Star
1
1 Star
0
Over 3 years ago
The land of dirt
Devol rocks can't go wrong
Nice
simple bolt on and is strong
Over 6 years ago
Reno Nv.
Over 9 years ago
Long Beach CA
Aswome
This disc guard can only break if you break the bike, this thing looks great on your bike
Gaurd is to strong
i got it thinking that it was a smart buy for hare scrambles and i rode one race on it and then went riding and i broke the mounting of the caliper and it was stuck on there and cut my new ebc roter all up and made grooves in it but if you have a yz 250 it is fine cause that goes on the axel but for a honda dont buy unless you want to spend more money
Over 10 years ago
Hangtown, CA
Guard is maybee too strong
I bought this guard for my KX450F and was racing cross-country. It lasted a few races but after one I found out it had broken off and took the stock mounting brackets with it. My friend had also had the same thing happen and recomended the EVS shark fin that comes with heavier mounting brackets for the whold caliper and guard. The stock ones are only intended for that plastic gruard I think. I think Devol makes good products and have used their skid plates and radiotor guards in the past. They can't help the oem parts failing. Hope this was helpful.
Over 10 years ago
Emmett, Idaho
Great protection
Bike 2004 RM 250. The guard is very sturdy, fits great (and adjustable), easily installed. I haven't really tested it against rocks but feel with its construction it will withstand pretty hard hits. I will write more when I do hit some rocks which is a quesiton of when I do not if.
Over 11 years ago
Nuevo,CA
Great Product
Nice guard. Very Easy to install.Looks great.
Over 11 years ago
Orlando, FL
Devol R. Disc guard
Devol Products are known for deflecting the nastiest of elements thrown at your bike. The looks are deceiving with a supprising lightweight for the tough look. This disc guard will not disappoint you.
Eddie
Q: How does this guard mount on a 99 kx250?
MotoSportExpert
2 years 11 months ago
A: For models without mounting tabs on the swingarm to bolt to the Devol Rear Disc Guard would mount at the axle.
See all bikes that this part fits...
| Product Variant | Manufacturer Part # |
| --- | --- |
| Devol Rear Disc Guard | HC-0220 |
| Devol Rear Disc Guard | HC0320 |
| Devol Rear Disc Guard | HCF-0420 |
| Devol Rear Disc Guard | KD-0020 |
| Devol Rear Disc Guard | KT-0520 |
| Devol Rear Disc Guard | SKF-0020 |
| Devol Rear Disc Guard | RMZ-0020 |
| Devol Rear Disc Guard | HC-0120 |
| Devol Rear Disc Guard | YZ-0620 |
| Devol Rear Disc Guard | YZ-0520 |
| Devol Rear Disc Guard | YZ-0720 |
| Devol Rear Disc Guard | 0105-1401 |
| Devol Rear Disc Guard | 0105-2401 |
| Devol Rear Disc Guard | 0105-3304 |
| Devol Rear Disc Guard | 0105-3303 |