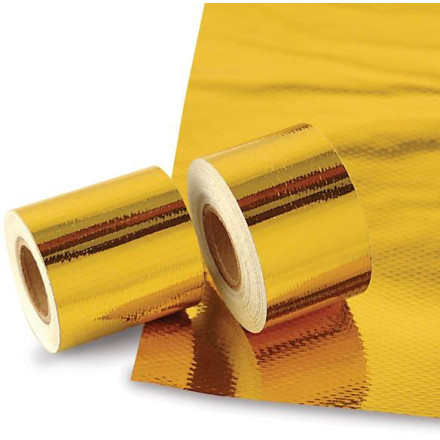 5 Star
4
4 Star
1
3 Star
1
2 Star
0
1 Star
0
1 year 6 months ago
Visalia California
Cool Down
This is very helpful if u have a hot exhaust pipe. Rap it around and it will cool down.
Quick and easy
Bought this for my 09 kx450 I had fuel boiling issues I was assuming since the head is so close to the bottom of the tank. So I slapped this bad boy on (you'll only need the small size) and what do you know no more fuel bubbling or boiling problems!
Over 3 years ago
Riverside, CA, USA
Really liked the wrap
wraps easy, looks great. just be sure to properly clean the area for max stickiness and don't short yourself, buy a little more then what you need, just in case.
Awesome product
I've used a few DEI products and for an M/C tank shield this film is BADA*S without a doubt! Easy to apply, not thick and bulky like other similar firewall shielding. Great buy for those oversized tanks that hug the cylinder so tightly.
| Product Variant | Manufacturer Part # |
| --- | --- |
| 12" X 12 | 010391 |
| 12" X 24 | 010392 |