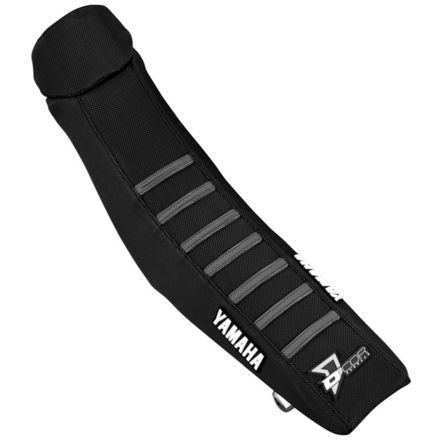 D'COR Visuals Gripper Seat Cover - Yamaha
---
4.41
5
17
Rating: 4.4 out of 5 stars
---
17 Reviews
12

reviews

2

reviews

2

reviews

0

reviews

1

reviews
All Reviews
Great seat cover
This is my second seat cover from Dcor and I'm happy with both of them , no issues
Simply awesome seat cover
Open this seat cover on my son's bike about a month ago couldn't ask for a better product perfect fit colors were perfect good quality good stitching awesome product
1 year 9 months ago
Martinez, GA, USA
2 years 9 months ago
California
Awesome Seat Cover
Bought this seat cover a couple months ago and loved it ever since. Much better than stock, no sliding around on the seat. Plus adds some sick color to your bike! Defiantly recommend
Over 3 years ago
Ocean City, NJ, USA
As advertised
Good quality and fit, excellent tackiness while in the seat, looks good too!
Also fits a 2015 WR250F
Any seat cover for a 2015 YZ250F will also fit a 2015 WR250F. Same goes for slip on Exhaust. Awesome seat cover! The little piece for the front gas cap cover is a wash though... That little small piece is made out of a chunk of foam so stapling to it isn't even worth your time. I just left it off. Other than that, awesome seat cover!
Fitment
See all bikes that this part fits...
# Part Numbers
| Product Variant | Manufacturer Part # |
| --- | --- |
| Black | 30-50-100, 30-50-125, 30-50-250, 30-50-450, 30-50-451 |
| Black With Blue Ribs | 30-50-452, 30-50-470 |
| Black With Grey Ribs | 30-50-134, 30-50-484 |
| Black/Blue With Black Ribs | 30-50-127, 30-50-458 |
| Black/Grey With Black Ribs | 30-50-479 |
| Black/Red With Black Ribs | 30-50-459 |
| Black/White With Black Ribs | 30-50-128, 30-50-461, 30-50-471 |
| Blue With Black Ribs | 30-50-465, 30-50-472 |
| Blue With Blue Ribs | 30-50-453 |
| Blue With Dark Grey Ribs | 30-50-130, 30-50-464, 30-50-474 |
| Blue With White Ribs | 30-50-101, 30-50-473, 30-50-065 |
| Blue/White With Blue Ribs | 30-50-131, 30-50-466, 30-50-478 |
| Blue/White With Red Ribs | 30-50-476 |