Most Recent Cruiser Half Shell Helmets Reviews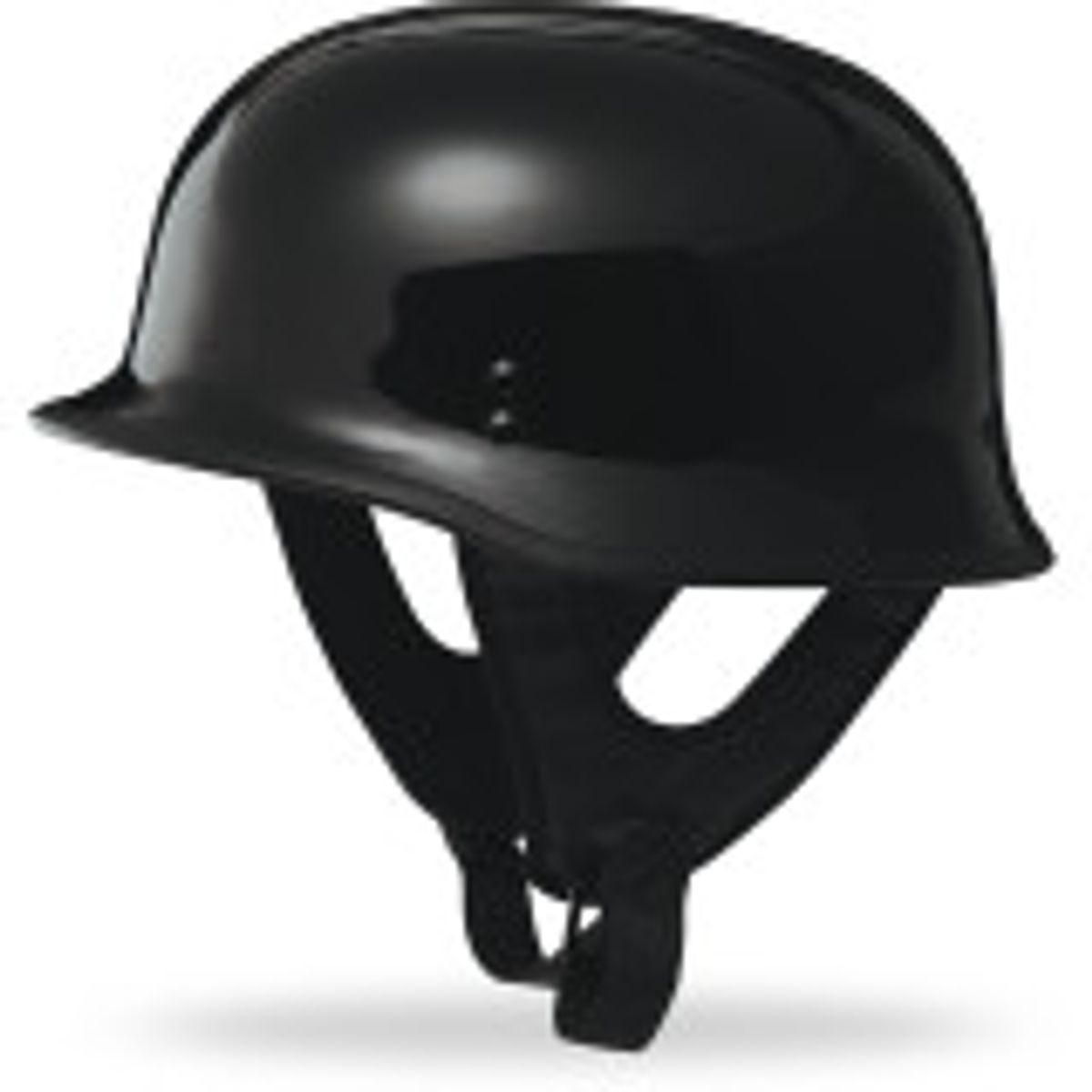 Fly Racing 9MM Helmet
SAINT
Great look, comfortable
"Good helmet. great price. Sizing ended up being perfect. Also seems as safe as a half helmet can be. Bought about a month ago and no complaints yet besides make sure to clip excess chin strap with button...at high speeds if unclipped it flaps and the plastic button stings. Helmet looks a little big on head but from everything ive read and understood its the D.O.T approved helmets that look this way bc of the padding, so its the only way to have cool look and saftey and legal"

See all reviews for this product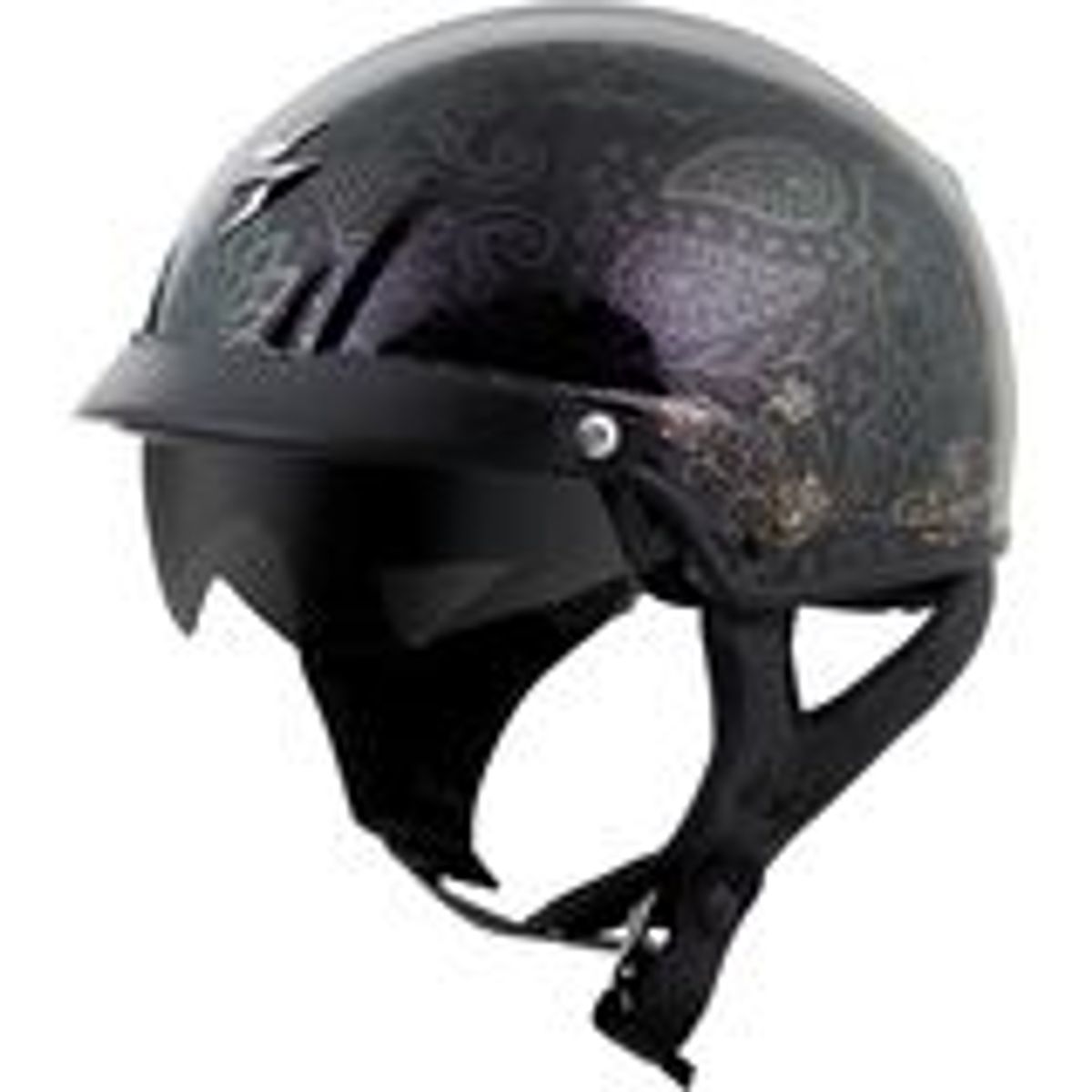 Scorpion EXO-C110 Helmet - Azalea
Brandywine6412

- Vancouver, WA
I would buy it again
"I have been looking for a helmet for about 3 months. I came across the scorpion helmet I didn't care for the name of it. Looking at it, it had all the features I wanted. It could do with a clear visor and sun visor. I'm extremely happy with my choice of helmet. The scorpion helmet, is very light-weight and comfortable. The fit is perfect. I worried about that because I have an extremely small head LOL. this one fits perfectly. I would definitely recommend this helmet"

See all reviews for this product
Cruiser Half Helmets
It doesn't matter what you ride, you need to make sure your head is covered. Chances are you want the highest quality, most protective helmet available, but you don't want to pay a lot in the process either. You're in the right place. At MotoSport.com our helf shell helmets are is designed to meet a variety of needs.
Within our selection of 77 half helmets, you'll find all the brand names you'll love at prices you'll love even more. From the top brands like Bell and HJC to brands that suit every ones needs like Scorpion, AFX and Vega we stock a huge variety of half shell helmet brands. We also offer 77 helmet varieties for men and more than 40 styles for women.
At MotoSport.com, your satisfaction matters to us. That's why we offer amazing service to backup our great products and pricing. We treat all orders like they're our most important, because they are. We even have an exceptional track record for accurately packaged and shipped orders.
When you're looking for motorcycle helmets or other protective gear, MotoSport.com is the place to turn. For years, we have been serving customers all over the United States and beyond with the largest online selection of motorcycle parts, tires, exhaust, riding boots, riding jackets, pants and chaps, gloves and more. We offer our customers access to the very best for less.
A properly fitted motorcycle helmet can play a major role in the outcome of an accident. The first step in finding a motorcycle helmet is determining your head size. Take a soft measuring tape or string and wrap it around your head. The helmet needs to fit on the largest portion of your head and to find that place the tape or string about a half inch above your eyebrows, above your ears and around the back of your head at the largest point. Once you determine your helmet size compare that with the motorcycle helmet manufactures sizes to find a match. Each motorcycle helmet manufacture will have different sizing charts for their helmets compared to other brands helmets, so you will need to compare your helmet size to each brands sizing.
After ordering your helmet in your size, try the helmet on before using it. The helmet should sit squarely on your head with the top of the helmet' eye port just above your eyebrows. A properly fitted motorcycle helmet will fit snug at first and loosen slightly as it is broken in. If you can move the helmet easily while it is on your head or can fit your fingers easily between your head and the helmet you will likely need to step down a size.
Stay safe and get a motorcycle helmet that fits best. If you have questions about sizing a motorcycle helmet call our toll free line 1-866-333-8033, chat with an expert or check out our Sportbike and Motorcycle Helmet Buying Guide.