Cobra
Cobra

FI2000R PowrPro Black Tuner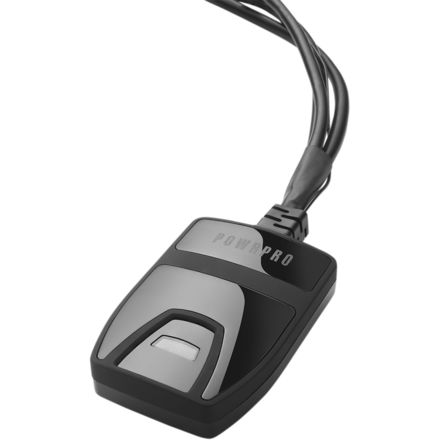 Cobra FI2000R PowrPro Black Tuner
---
10% Off - Save up to $49.99
---
5 Star
1
4 Star
1
3 Star
0
2 Star
0
1 Star
0
Write a Review
Write your review and you'll automatically be entered in our monthly drawing. Include an image or video to DOUBLE your chances to win!
Write Your Review
Over 8 months ago
Downtown Indy
Cobra
Excellent product, really noticeable performance gains.
Over 9 months ago
Canastota,NY
Easy install
Once it finally got here it was easy to install. Bike sounds good but I've only ridden it about 25 miles. So far so good.
See all bikes that this part fits...
| Product Variant | Manufacturer Part # |
| --- | --- |
| Cobra FI2000R PowrPro Black Tuner | 692-1600B |
| Cobra FI2000R PowrPro Black Tuner | 692-1610B |
| Cobra FI2000R PowrPro Black Tuner | 692-1611B |
| Cobra FI2000R PowrPro Black Tuner | 692-1612B |
| Cobra FI2000R PowrPro Black Tuner | 692-1613B |
| Cobra FI2000R PowrPro Black Tuner | 692-1614B |
| Cobra FI2000R PowrPro Black Tuner | 692-1615B |
| Cobra FI2000R PowrPro Black Tuner | 692-1616B |
| Cobra FI2000R PowrPro Black Tuner | 692-1617B |
| Cobra FI2000R PowrPro Black Tuner | 692-1618B |
| Cobra FI2000R PowrPro Black Tuner | 692-1620B |
| Cobra FI2000R PowrPro Black Tuner | 692-1601B |
| Cobra FI2000R PowrPro Black Tuner | 692-1621B |
| Cobra FI2000R PowrPro Black Tuner | 692-1622B |
| Cobra FI2000R PowrPro Black Tuner | 692-1623B |
| Cobra FI2000R PowrPro Black Tuner | 692-1625B |
| Cobra FI2000R PowrPro Black Tuner | 692-1626B |
| Cobra FI2000R PowrPro Black Tuner | 692-1629B |
| Cobra FI2000R PowrPro Black Tuner | 92-1052B |
| Cobra FI2000R PowrPro Black Tuner | 92-1053B |
| Cobra FI2000R PowrPro Black Tuner | 692-1624B |
| Cobra FI2000R PowrPro Black Tuner | 92-1777B |
| Cobra FI2000R PowrPro Black Tuner | 692-1602B |
| Cobra FI2000R PowrPro Black Tuner | 92-1771B |
| Cobra FI2000R PowrPro Black Tuner | 92-1774B |
| Cobra FI2000R PowrPro Black Tuner | 92-1775B |
| Cobra FI2000R PowrPro Black Tuner | 92-1619B |
| Cobra FI2000R PowrPro Black Tuner | 92-1633B |
| Cobra FI2000R PowrPro Black Tuner | 92-1650B |
| Cobra FI2000R PowrPro Black Tuner | 92-1963B |
| Cobra FI2000R PowrPro Black Tuner | 92-1965B |
| Cobra FI2000R PowrPro Black Tuner | 92-1968B |
| Cobra FI2000R PowrPro Black Tuner | 92-1773B |
| Cobra FI2000R PowrPro Black Tuner | 692-1604B |
| Cobra FI2000R PowrPro Black Tuner | 92-1840B |
| Cobra FI2000R PowrPro Black Tuner | 92-1845B |
| Cobra FI2000R PowrPro Black Tuner | 92-1827B |
| Cobra FI2000R PowrPro Black Tuner | 92-1826B |
| Cobra FI2000R PowrPro Black Tuner | 92-1770B |
| Cobra FI2000R PowrPro Black Tuner | 92-1772B |
| Cobra FI2000R PowrPro Black Tuner | 692-1605B |
| Cobra FI2000R PowrPro Black Tuner | 692-1606B |
| Cobra FI2000R PowrPro Black Tuner | 692-1607B |
| Cobra FI2000R PowrPro Black Tuner | 692-1608B |
| Cobra FI2000R PowrPro Black Tuner | 692-1609B |
| Cobra FI2000R PowrPro Black Tuner | 692-1630B |
| Cobra FI2000R PowrPro Black Tuner | 92-1054B |
| Cobra FI2000R PowrPro Black Tuner | 92-1055B |
| Cobra FI2000R PowrPro Black Tuner | 92-1056B |
| Cobra FI2000R PowrPro Black Tuner | 92-1057B |
| Cobra FI2000R PowrPro Black Tuner | 692-1631B |