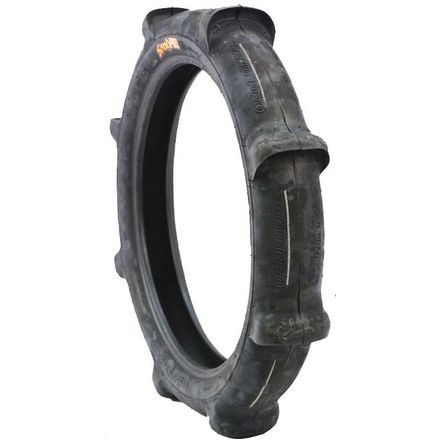 Cheng Shin Rear Paddle Tire
5 Star
5
4 Star
3
3 Star
0
2 Star
0
1 Star
1
Write a Review
Write your review and you'll automatically be entered in our monthly drawing. Include an image or video to DOUBLE your chances to win!
Write Your Review
4 months 22 days ago
Cheyenne Wyoming
The name on the side says it all... "dune hopper"
Great tire
Bought this tire some years ago, great tire, durable and decent price.
1 year 8 months ago
SoCal
10 Paddle
Hooked up great with rutted wet sand dunes !..
Good tire for the money
Hooks up well. Wonders quite a bit when wheeling. Overall it does what its suppose to do!
Awesome dunes tire!
Put the 10 paddle on my 450, works great! After hours of riding there's no wear. Plenty of traction on the sand
Over 4 years ago
Great Bend, KS 67530, USA
Awsome tine!
This tire worked awsome at the dunes on my 450. Would recommend to anyone wanting to go to the dunes with a 450 wanting to hook up and go big!
Over 4 years ago
Burbank, CA, USA
6 paddle tire on YZ 250
This is my 2nd Cheng Shin paddle. I have an 8 paddle on my WR and 6 on the YZ. Will give it a real good test in a few weeks at Glamis.
This paddle is great. I put it on my KX 125 and it got me through everywhere. Just dont ride in front of your friends because it sprays sand everywhere. Overall it is a great tire.
Over 10 years ago
pheonix az
Don't get a 6 for a 250
get a eight paddle for a 250f and keep the 6s for the 125s they dont hook up good at all i had one then went to an eight the eights a so much better for the 250f power
masonrccar
Q: Will this fit a 2001 YZ250?
it says it does but i heard some people having problems with their paddles hitting the swing arm or something, i have a stock 19 inch rim on it, will the paddles hit the side of the swing arm?
Isaac
Over 10 months ago
A: It will fit based on the rim size. When you use a paddle tire you usually have move the axle back to accommodate the paddles.
Andrew
Q: Would this fit a stock 2013 yz85?
Dani
Over 10 months ago
A: No, we do not carry the size that would fit your bike. We only have one size left which is a 110/90-19. Your OEM specs are 90/100-14.
Yz450f
Q: Does this paddle need a tube?
jbam19
1 year 6 months ago
A: Yes a tube is required
SSR7
Q: Will this fit my stock 2014 yz450f.
Haven't changed anything on my bike. The stock size is 120/80-19 will this 120/90-19 fit?
MotoSportExpert
1 year 6 months ago
A: Yes, this tire will fit just fine.
Jack
Q: Will this work with my 2001 kx 85?
geoval0911
Q: Will this paddle fit on a 2005 crf250r?
The specs say that it will fit a crf450r but not a crf250r even though they have the same factory tire sizes
MotoSportExpert
1 year 10 months ago
A: The CRF250R came stock with a 100/90-19 vs the 110/90-19 that came stock on the CRF450R. Usually there is no problem running the wider 110 knobby, however with the paddle tire it may rub the swingarm.
Wesmarlin
Q: Will it be big for my 2004 ktm 85 sx
MotoSportExpert
2 years 2 months ago
A: Sorry this would not fit the stock wheels on your 2004 KTM 85SX. Feel free to give us a call at 888-676-8853 and we would be happy to help you out with your order.

OEM Specs
Front Tire: 70/100-17
Rear Tire: 90/100-14
Gunnar
Q: Help! I have a 2016 yz250f but I'm using a different rim it's 18inch what size do I get? do i get this paddle or a dif one?
MotoSportExpert
2 years 7 months ago
A: If an 18" is available through one of our suppliers, we would be happy to order it for you. Please contact one of our sales professionals to inquire about special orders and availability.
Dirt Bike / ATV: 1-888-676-8853
Bigblake42
Q: I have a 2015 kx450f what route should I go with? I heard a couple say the 10 paddles grip up to much. Which would be better?
MotoSportExpert
Over 3 years ago
A: 8 or 10 paddles can be more of a preference than anything. The type of sand and weather conditions also play a factor if you are picky about your set up. just remember sand robs a lot of power and makes the motor work harder. the more paddles you have the harder it is going to have to work to turn over more sand the less amount of paddles the easier it will be on the bike. That being said your 2015 Kawasaki Should have no problem turning a 10 paddle, how it handles is going to be up to you and your riding ability and style.
enokj20
Q: Will ths work on my 2007 honda crf 150r
MotoSportExpert
Over 3 years ago
A: Yes the Cheng Shin Rear Paddle Tire is available in a 90/100x14 to fit your 2007 Honda CRF150R. Just be sure to correctly select the Year/Make/Model of your bike and tire size before ordering so we can be sure to send you the correct tire for your bike. Also, feel free to give us a call at 888-676-8853 and we would be happy to help you out with your order.
See all bikes that this part fits...