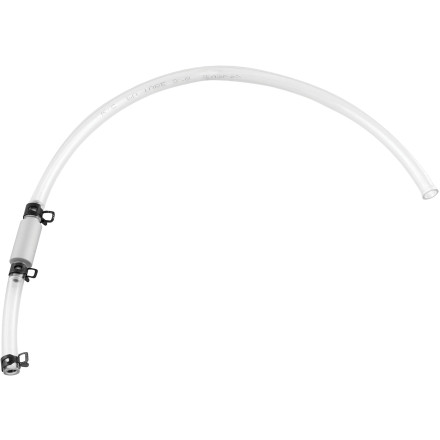 BikeMaster Brake Bleeder Tool
---
Rating: 4.5 out of 5 stars
---
4 Reviews
2

reviews

2

reviews

0

reviews

0

reviews

0

reviews
All Reviews
Over 3 years ago
Pennsylvania, USA
Makes my job easy
works very well,simple to use.This is a professional quality tool.
Over 4 years ago
Salem, OR, USA
Does what it's meant to do
Works well. Does what it was meant to. No complaints. Works great for bleeding all my bike and quads with no air bubbles.
Over 4 years ago
Ridgecrest, CA, USA
very useful in bleeding the brakes. made the job easier.
Newbie trying to change his fluid
I tried to change the fluid on my ZX6R one day by myself and like a scrub, got air all up in my lines. Tried the whole leave the brake lever pulled in overnight and had little to no effect so I found this and ordered it.

Came just in time for my weekly bike night, easy to assemble and get to work. The only problem I have with this tool is the tubing it really thick, like really thick; so it's hard to keep it straight since it's kinked from being in the package and the piece that goes over the bleed port is a PITA to get on there, really had to force it down to expand over it but once it did, tight fit.

It's a simple set up, two hoses, three clamps, and a valve. The hoses only fit one way on the valve and once it's all secure slap it on there and get to work.

I originally tried to open the brake and leave it open but there was so much air it wasn't doing anything so I started pumping. The left caliper shot some nasty fluid out with each pump before the air finally came out and I have a nice stream of bad fluid and no bubbles in the air lock. Once that ran clear, tightened up the bleed bolt and switched to the other side. This was my problem child. There was so much air in this line it took me 10 minutes of pumping and holding to finally get the ratio of fluid and air just right to push the air out but once it did, I finally had working brakes.

Cannot recommend this product enough, especially for anyone who like me; likes to work on their own bikes and learn from their mistakes.

A++
Ask a Question
There have been no questions asked about the BikeMaster Brake Bleeder Tool.
# Part Numbers
| Product Variant | Manufacturer Part # |
| --- | --- |
| BikeMaster Brake Bleeder Tool | FHM035 |
California Proposition 65
WARNING: This product contains chemicals known to the State of California to cause cancer, and birth defects or other reproductive harm. Wash hands after handling. For more information, go to www.P65Warnings.ca.gov.