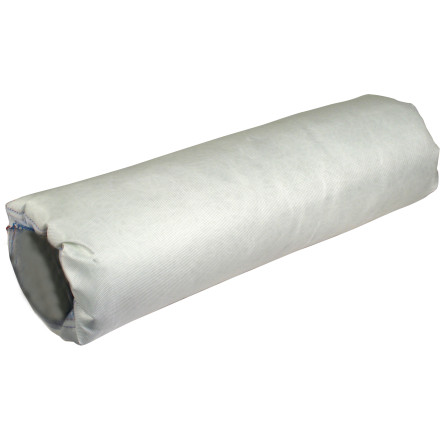 5 Star
6
4 Star
1
3 Star
0
2 Star
0
1 Star
0
2 years 3 months ago
Hudson Falls, NY 12839, USA
Amazing purchase
Brought tone, and power back to my wheeler.
Big gun repack kit
Good quality repack kit came with detailed instructions a little difficult to jam it all back in muffler but I did it with muffler still on
Bike.
Over 6 years ago
Central california
Good bang for your buck
It's great easy installation I didn't notice a power gain but the main reason I bought it was cause I failed sound test (96 db) but It didn't lower the db as much as I had hoped... It went from 97.5 to 94.1 although It was in a white bros aluminum pro not a big gun but super easy to install and the thing I loved the most about it was... I wasn't all itchy after like normal re pack kits
Over 8 years ago
Julian,pa
Awsome and easy
this stuff worked awsome very easy to install i put it in my stock 06 yz450f pipe.
Dave
Q: How is this installed ?
DrewKlann
1 month 15 days ago
A: This replaces the old packing inside the exhaust can - You will need to remove the core from the exhaust silencer and replace the worn out packing with the new. This process is pretty straight forward and will vary depending on exhaust brand.
Christian
Q: I have the EVO R slip on for my XR650L.Do I need the 15,or the 17 inch ?
robert
4 months 15 days ago
A: A Honda XR650L will use a 15 inch.
Jarrett
Q: Will this work on a 350x Honda with stock exhaust?
Alex
1 year 10 months ago
A: This is designed for Big Gun exhaust systems only.
Columbia
Q: I have husqvarna TE510 with FMF pipe.
I packed it with loose fibreglass muffler packing & it blew it to end of pipe after one ride. I was thinking it would be better if I was to use a mat rather than loose packing????
MotoSportExpert
Over 5 years ago
A: It's possible that you didn't use enough packing. Explaining that it "blew to the end of pipe" suggests the entire silencer wasn't filled. The mat type packing can be used, but the string/loose packing tends to work better and last longer in a 4-stroke exhaust.
Pasi
Q: Does it fit a big Gun Evo on a renegade 800xxc 2011?
MotoSportRyanT
Over 5 years ago
A: This would work in any 15 inch long Big Gun Muffler.
dean
Q: Can you please tell me what this packing is made from also the inside and outside diameter.thx
MotoSportRyanT
Over 5 years ago
A: According to Big Gun this packing is a fiberglass based packing and it comes in a pre-sewn pillow measuring 15x10
kt1148
Q: Will this work on a Motoworks SR4 pipe?
I can't find a Motoworks repack kit anywhere. I was told Motoworks sold all of there exhaust parts and is no longer making them. I also would like a spark arrestor (same pipe), but can't find that either.
MotoSportExpert
Over 5 years ago
A: Unfortunately this packing kit will not work the Motoworks Exhaust. For this application I would recommend a universal package of 4 stroke packing from FMF. We also do not have any of the spark arrestors for this exhaust available. Your best option would be to contact Motoworks directly to see if they would be able to send you one.
magc86
Q: Does it fit the LRD Pro Racing Ballistec Muffler?
JesseC
Over 9 years ago
A: as long as the LRD is a 15" long canister, it should fit no problem.
hhhhhhhhh
Q: Will this work for an HMF sport series slip on?
james718
Over 9 years ago
A: I wouldn't recommend using this kit for the HMF exhaust. This is prepared to fit the big gun and if you have to cut it down to fit, it may just unravel on you. FMF makes a great product for packing, and very easy to cut down for size.
http://www.motosport.com/dirtbike/product/FMF-SILENCER-PACKING-4STROKE/?catalogId=102444
See all bikes that this part fits...
| Product Variant | Manufacturer Part # |
| --- | --- |
| Big Gun Repack Kit | 40-PK00 |