BBR
BBR XR50 Handlebars BMX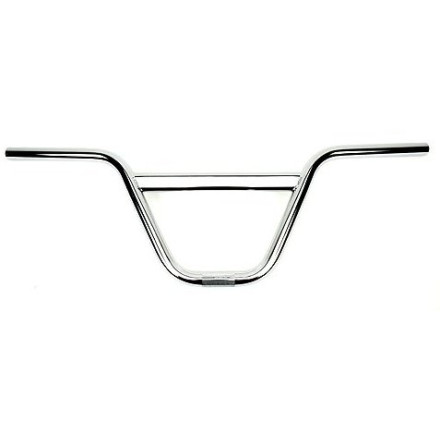 5 Star
1
4 Star
0
3 Star
0
2 Star
0
1 Star
0
Over 11 years ago
Port Angeles, WA
Yyeeaa
picture perfect! fits great on my new fly honda crf 50!!
Chacid
Q: What else would I need to make these fit my 2009 ttr100e and where can I find it
DaveGearhead
3 months 1 day ago
A: Assuming you have a TTR110 and not a 100, the bars would mount up on the OEM bar mounts. The only thing you would need to check on is that the OEM length cables would still mount up. If not then you would need to contact Motion Pro about having custom length cables made.
Joerahmee
Q: Will this fit my 2003 xr70 if not what can I use similar to this ? Thank you !
DaveGearhead
Over 5 months ago
A: These bars will fit on your XR70.
yeahdezi
Q: Whats the width of the base/triple tree clamp area. my crf80 is 3 3/4" end of riser to end of riser.
JamesGearhead
1 year 3 months ago
A: These bars will not fit a ctock CRF/XR 80 OEM Triple tree clamp. And the dimensions of the lower bars are not given out by the manufacturer.
Braaap
Q: Would these fit a stock baja DR49 without any other parts needed?
MotoSportExpert
Over 4 years ago
A: Unfortunately we do not have specs on the Baja DR49. These bars will fit 7/8" clamps and controls. You would most likely need extended cables.
jake
Q: How wide are these bars?
MotoSportExpert
Over 4 years ago
A: The BBR XR50 BMX Handlebars 510-HXR-5107 measures 27.25" tip to tip.
yamaha250
Q: My bar mounts are 4 inches apart will the bar fit my bike
MotoSportExpert
Over 5 years ago
A: The knurled section is about 55mm (just under 2 1/4 inches). The bar's bends start right after that section so I doubt they would work for any clamp that is wider than that. This truly is a BMX bar made for BBR by a company that makes bicycle handlebars. The BBR XR/CRF50 bar kit clamp is skinny (compared to typical MX clamps) specifically for these types of bars.
richter
Q: Do you have to buy the special bar mount?
JesseC
Over 9 years ago
A: if you are putting them on a XR/CRF50, yes you will need to buy a new top triple clamp.
flyn450
Q: Does it come with bar pad?
james718
Over 11 years ago
A: No, these bars do not include a bar pad. But any bar pad that is 7 1/2" long will fit. We sell the Factory Effex mini bar pads, which will work.
| Product Variant | Manufacturer Part # |
| --- | --- |
| BBR XR50 Handlebars BMX | 510-HXR-5107 |