Most Recent ATV Tires Reviews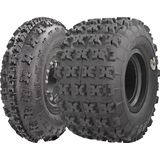 GBC Motorsports XC Master Tire
CraigK

- Ford city PA
Great brand!
"Great tires, run all the time. Fast reliable shipping as usual!"

See all reviews for this product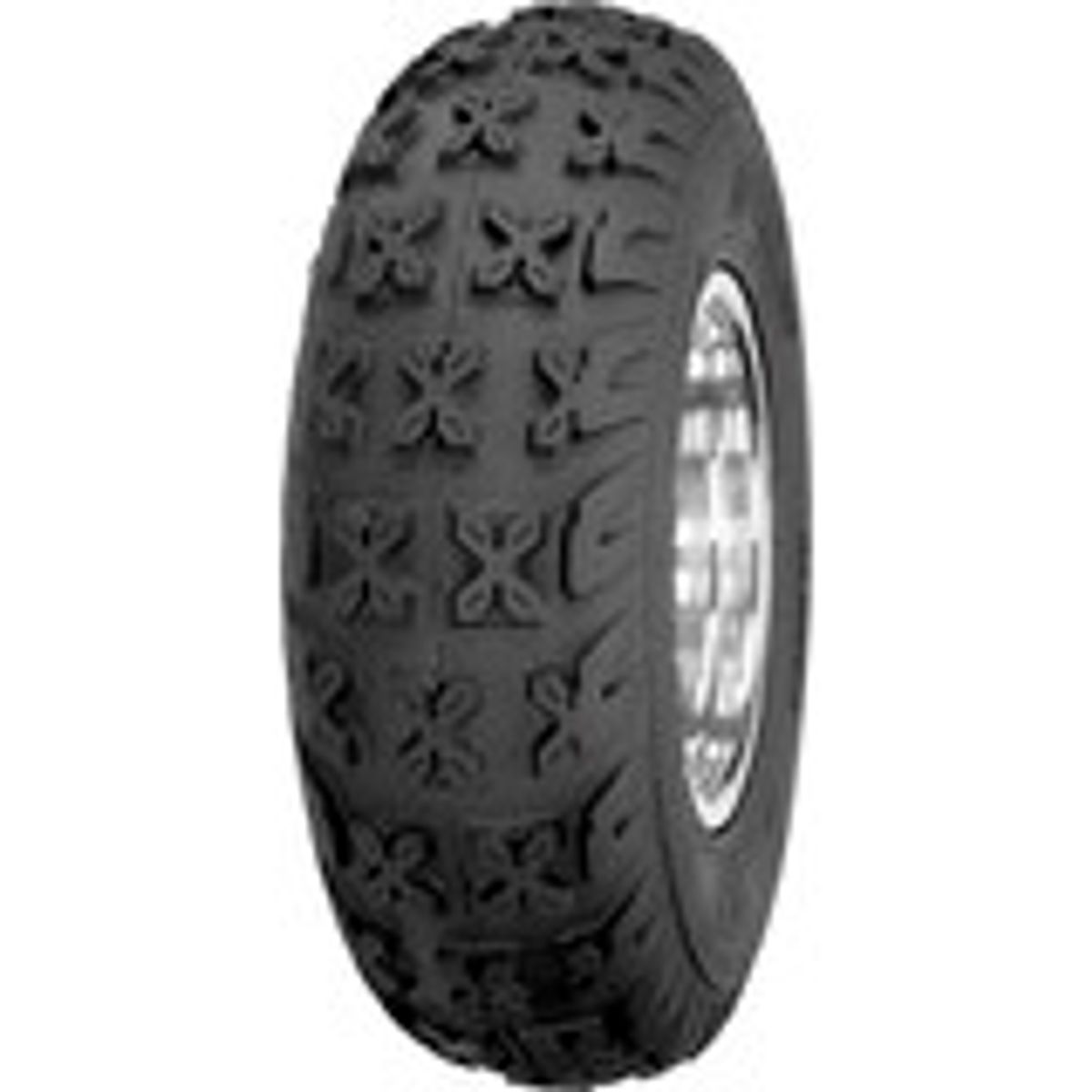 Sedona Bazooka Front Tire
Johnny Bats

- Long Island NY
Great tires
"These tires work great and are just as good as the more expensive "name brand" tires I had in the past. Good quality and performance at a fair price."

See all reviews for this product
ATV Mud Tires
Remember playing in the mud as a kid? Sometimes we have to grow up but we never forget about those days of fun. Nor do you have to. You see, ATV riding is the adult version of playing in the mud. Yet, little else reduces a grown man to tears if he gets stuck in the mud. In many respects, tires make the ATV. If you're trying to traverse muddy slop without a set of ATV mud tires and instead use all-terrain rubber or what you ride on a Motocross track, well then, good luck. ATV mud tires offers the only way to get work done during or after the heavens unleash a torrent with that righteous set of chunky knobs that eat through the thickest and slickest mud.
ATV Mud Tires at MotoSport
Never miss a ride or get stuck while riding at MotoSport. Getting through the mud, snow or wetlands on your ATV or side by side takes a serious ATV mud tire and we know the difference between a straight blade paddle tire and those with a "chevron" style tread pattern. MotoSport carries a wide selection of mud tires for your ATV from the most respected brands in the business:
...and many more!
Best ATV Mud Tires
Yes, of course, we carry all the popular models of ATV mud tires that have a proven track record of driving quads through the thickest of muck including:
Our selection of ATV mud tires is not exclusive to only Sport ATVs. We also carry a variety of ATV mud tires for your utility ATV or UTV.
Don't need ATV mud tires? Then we can get you equipped with the right ATV tire for the dunes, dry desert runs or racing on the track. Check out our entire selection of ATV tires that provide maximum durability and traction. Whatever your grip needs may be, use our ATV tire size selector to filter your selection down to the perfect tire for your machine.
After selecting the best ATV mud tires for your quad, take a look at our extensive selection of ATV wheels. And if you order you ATV mud tires and new wheels together, we offer free mounting service so you can get your tires installed just as soon as they drop on your front door.
Shop ATV Mud Tires Today
Gear up for your next four wheeling adventure with MotoSport and shop online in our convenient, secure store for the best pricing and service available. If you prefer to work with us directly, call our toll free line 1-866-667-6288 and make MotoSport.com your first choice for ATV mud tires. We never want you to miss a ride and Oregon certainly has its share of mud riding days so we've got the experience to help you decide on the perfect ATV mud tire for your ride.