Alpinestars
Alpinestars Tech-8 Sole Inserts - (2004-2006)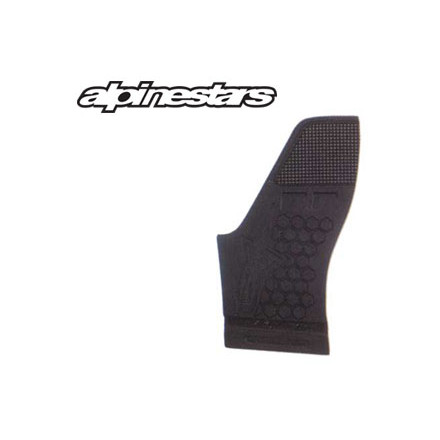 Alpinestars Tech-8 Sole Inserts - (2004-2006)
5 Star
1
4 Star
1
3 Star
0
2 Star
1
1 Star
0
Over 6 years ago
Flagstaff, AZ, USA
Replacement sole inserts
easy to install. comes with instructions
Over 9 years ago
lake norman ,nc
Tools required
what fun I've spent the last 3 hours trying to install these things! My boots were not worn through the old ones , but were getting close. getting them off wasn't too bad. followed directions for glue and had no luck. they were spooned up from packaging. and wouldn't lay flat on the boot sole. the glue wouldn't hold them. finally i broke out the staple gun with 1/2 inch staples ,and caked them with the glue again and stapled them onto the sole. they are too wide so i will have to trim them. hope the glue holds when i take out the staples next week. Thank goodness I have another pair of boots!
Over 11 years ago
Colorado Springs,CO
Came with adhesive
Well packaged and very quick shipment, however the sole insert replacements are a bit wide and will require trimming. Also the adhesive is included, but followed directions and had no luck getting the new soles to stick. I am going to take everything to a local boot repair shop to complete. The old soles come off pretty easy with a good space heater to warm heat them up first. Would purchase again because its a lot cheaper that the $70-$80 you pay to send to Alpinestars.
motorider5
Q: Are these sold in pairs
billyw
Over 11 years ago
A: yes
james718
Over 11 years ago
A: yes they are sold in pairs.
cleatus
Over 11 years ago
A: yes it comes with a right and left
| Product Variant | Manufacturer Part # |
| --- | --- |
| 4-5 | 25INSSUT8N45 |
| 6-7 | 25INSSUT8N67 |
| 8-9 | 25INSSUT8N89 |
| 14-15 | 25INSSUT8N141 |