Utility ATV Parts & Accessories
Top Utility ATV Parts Products
Most Recent Utility ATV Parts Reviews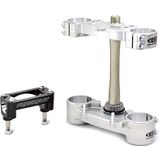 Pro Circuit Complete Clamp Set
Eric

- Tucson Az
Poor quality
"The bolt holes in the lower clamp are not drilled and tapped deep enough for the stock bolts to fit. The stock bolts are 40mm long on too and 45mm long on bottom. All 8 holes are only 40mm deep. So order an extra set of upper clamp bolts or maybe pro circuit should send new bolts with it or drill the holes deep enough."

See all reviews for this product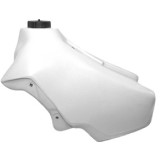 IMS Gas Tank
Cthob99
IMS did there Homework on this tank.
"Bought this tank last week for my KTM 150sx, when it got here was just looking at it really thought I was gonna have to trim up my plastic but boy was I wrong, the tank seated really snug on the frame before bolting and the plastics lines up perfect the tanks is a perfect fit, there was no need to alter anything on the bike I was very impressed with the quality of the tank."

See all reviews for this product
4x4 ATV Parts
The Utility ATV is the workhorse in the 4x4 family. But don't misunderstand, while it's mostly used around the farm and for hunting, 4-wheelers can open the throttle and eat up trails just like its sporting ATV cousin. Whatever the use, it's essential to follow the manufacturer's recommendation and perform routine maintenance to keep your utility ATV at peak performance.
You can find all the necessary parts for general upkeep and upgrades on your utility quad at MotoSport. We carry big bore kits, the accessories for a complete brake job and if you want to upgrade your exhaust, you can get that too. Don't waste your 4x4's capability either. Install the right tires and wheels so these beasts work for you and if you need a plow and tire chains to remove snow, winches or extra seats and luggage compartments, as well as other body parts it's all right here. Find everything to completely outfit your 4-wheeler at your one-stop ATV shop.
At MotoSport, we carefully choose a wide selection of 4x4 ATV parts that keep your machine performing for years and enables you to take advantage of all its possibilities. We also stock OEM parts and provide schematics for most Honda, Suzuki, Kawasaki, Polaris and Yamaha models. You'll find it's easy to get your ride back to work especially with our fast shipping and it's free for orders Over $79. If you're having trouble finding a part or just want help deciding on a specific upgrade give us a call on our toll free line 888-677-7338.
Utility ATV Brands at MotoSport