Bluetooth Motorcycle Helmets
Most Recent Motorcycle Helmets Reviews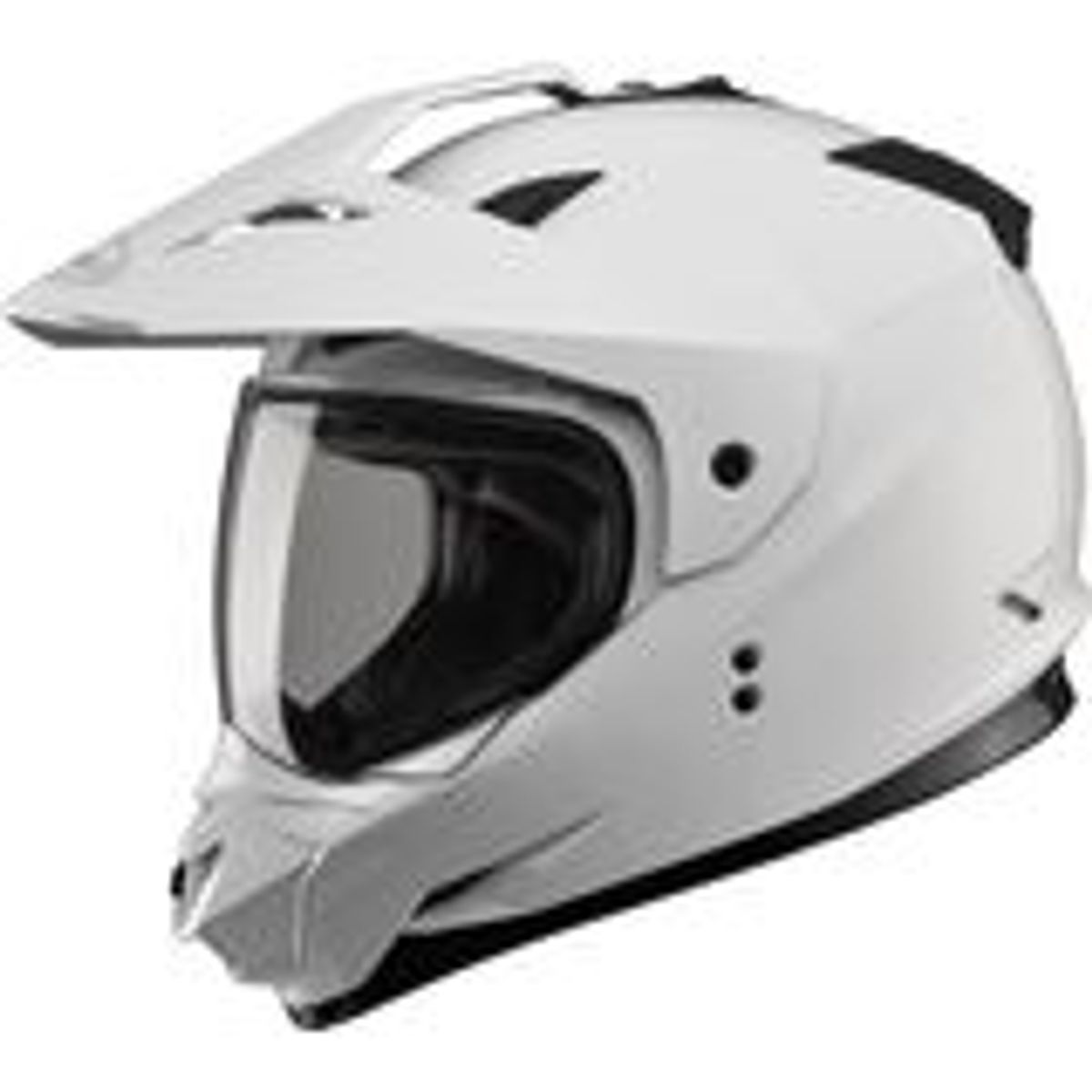 GMAX GM-11 Helmet
Rich

- NY STATE
Great Intro Dual-Sport Helmet
"Bought it and put it thru it's paces great helmet, doesn't fog easily, comfy fit I would recommend to anyone"

See all reviews for this product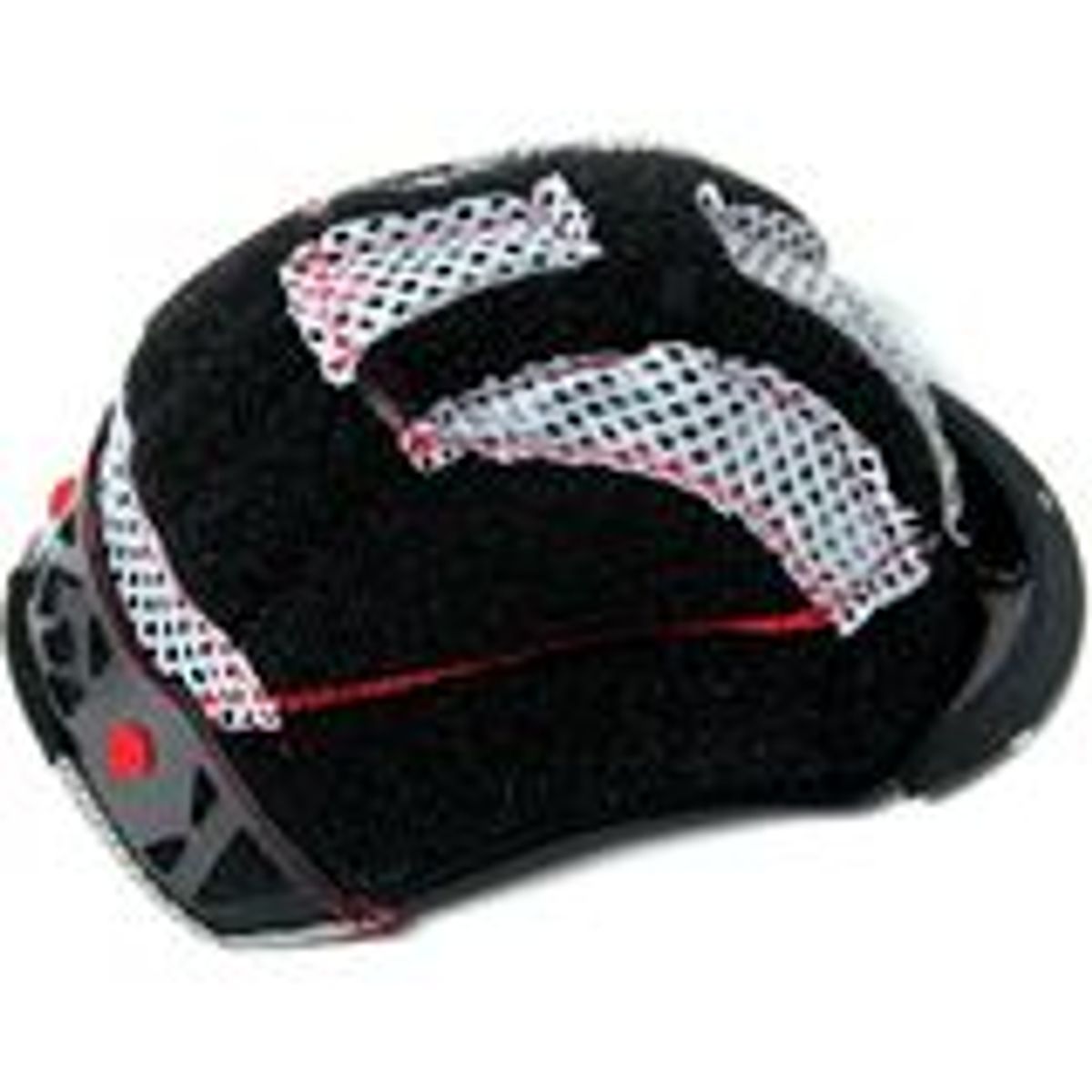 6D Helmets Super Cool Comfort Liner
321Moto

- PNW
Just like a new lid!
"After a season, I was thinking about a new helmet and happen to run across the replacement liner for my 6D. Bought this and a new set of cheek pads and my helmet feels all snug and new."

See all reviews for this product
Bluetooth Motorcycle Helmets
Motorcyclists don't have the in-car luxury of communicating with fellow riders when on the road and though hand signals work nothing beats direct communication when wearing a Bluetooth motorcycle helmet. Bluetooth helmets offer a number of advantages for the motorbike rider including listening to music, making phone calls and, of course, talking to other riders.
Bluetooth Motorcycle Helmet Features
Bluetooth motorcycle helmets house integrated communication systems that allow you to equip your helmet with a stereo headset and speakers. Easily connect to your cell phone or i-pod, listen to the radio or discuss the day's route with the rider next to you all with the touch of a button. Some Bluetooth motorcycle helmets come fully equipped with the necessary communication accessories while others give you the aftermarket option to install whatever speaker and intercom device you want.
Bluetooth Motorcycle Helmet Brands
Check out our entire range of Bluetooth motorcycle helmets from some of the top helmet manufacturers:
How To Measure for a Bluetooth Motorcycle Helmet
Measuring your head to fit a Bluetooth motorcycle helmet is no different than sizing for a regular helmet. When trying any helmet on, the best motorcycle helmet is the one that fits comfortably and correctly. So, prior to purchasing your Bluetooth motorcycle helmet, measure for size. Use the following as a guide when determining your Bluetooth motorcycle helmet size:
Wrap a soft measuring tape around your head about a half inch above your eyebrows, above your ears and around the back of your head at the largest point. Use assistance if necessary.
Compare your head size with the specific Bluetooth motorcycle helmet manufacture's size to find a match. Individual manufacturers provide different sizing charts for their helmets so compare your helmet size to each brand's sizing.
The helmet should sit squarely on your head with the top of the helmet's eye port just above your eyebrows. A properly fitted Bluetooth motorcycle helmet does not slip on easy initially but loosens slightly during the break-in period.
If the helmet moves or your fingers fit easily between your head and the helmet, you need a smaller size. The helmet should fit snug around your head and face with no pressure points. If desired, adjust the cheek pads for better fitting.
For additional more information on helmets, motorcycle helmet safety ratings and how to size a motorcycle helmet read Picking the Best Motorcycle Helmet - A Buying Guide to Helmets or Dirt Bike Helmet Buying Guide.
Motorbike Bluetooth Helmets
Motorbike Bluetooth helmets work in a range of capacities from the street bike commuter to the backcountry cruiser. If you need help deciding on the best Bluetooth motorcycle helmet give one of our gearheads a call at 1-866-677-7338 who can provide more information and offer some advice based on what you ride, where you ride and your communication needs. MotoSport delivers all Bluetooth motorcycle helmets fast and orders more than $79 ship free.
Bluetooth Motorcycle Helmets by Style
Street Bike Brands at MotoSport