ITP
ITP Sandstar Front Tire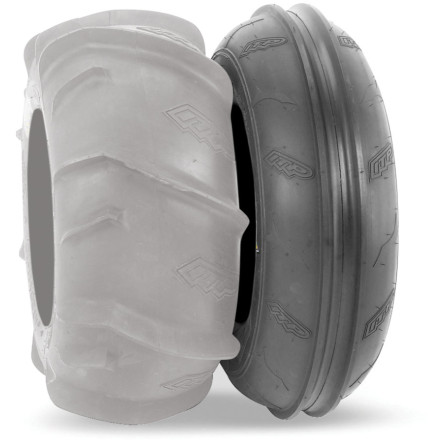 ---
26% Off - Save up to $35.96
Rating: 3.9 out of 5 stars
---
7 Reviews
4

reviews

0

reviews

2

reviews

0

reviews

1

reviews
All Reviews
Over 10 months ago
Florence Oregon
Durability

5/5

Ease of Installation

5/5

Performance

5/5

Style

5/5
2 years 9 months ago
Oregon, USA
Durability

5/5

Ease of Installation

5/5

Performance

5/5

Style

5/5
Probably the best steering sand tirr
This tire is a double edge sword. I have them on my 660R and my 700R. They are very responsive, and there is no delay. You turn, and so does the bike. This is a bit of the problem. They do require a bit more work from the rider since they do like to cut and follow the contours of the sand and ruts.
Over 3 years ago
Lompoc, CA, USA
Durability

3/5

Ease of Installation

4/5

Performance

3/5

Style

4/5
Not even close to a 26" tire
I removed some 26" tall tires off of my rzr because they were getting old. After having these tires installed I immediately noticed a huge difference in size. I measured from the ground up to the top rib and got about 24.5". I double checked by doing a rollout measurement and got a whopping 24.35". This is definitely a misleading spec for this tire. Would not buy again.
Durability

5/5

Ease of Installation

5/5

Performance

5/5

Style

5/5
Over 5 years ago
Seattle, WA, USA
Durability

5/5

Ease of Installation

5/5

Performance

2/5

Style

5/5
These have just too much grab to them
the double rib on both my Banshee and my Raptor. They do in fact have a amazing amount of dig and grip to them and that's great for low speed type riding. my problem is im wide open all the time.. if you are blasting over a set of whoops or in anything that might be chattery they have so much grab that you can get the bars torn out of your hands and then get tossed. Any imperfection or root will grab these things and turn and go. I have since switched up to the dune runners and the mohawk single ribs and I love both of them. the single gives more than enough bite to get you turning but is much more forgiving at high speeds. just my two cents.
Over 12 years ago
davis, ca
Work okay
compared to my stock honda nobbys on my trx 450r these grab great in the sand turning is improved but they grab every little edge in the sand not good for ridding in tore up rutted sand, makes ridding dificult sometimes have to pay attention constantly pulling you around. great on perfectly smooth sand.
Over 12 years ago
stillwater, ok
Work great!
I ran just ny knobby tires on the front for years out at the dunes! I bought a set of these and they make a big difference on turning, they really dig in! Plus they look really cool!
Ask a Question
There have been no questions asked about the ITP Sandstar Front Tire.
Fitment
See all bikes that this part fits...
# Part Numbers
| Product Variant | Manufacturer Part # |
| --- | --- |
| 19x6-10 | 5000516 |
| 21x7-10 | 5000416 |
| 22x8-10 | 5000426 |
| 26x9-12 | 5000786 |
California Proposition 65
WARNING: This product contains chemicals known to the State of California to cause cancer. Wash hands after handling. For more information, go to www.P65Warnings.ca.gov.