Most Recent Dirt Bike Reviews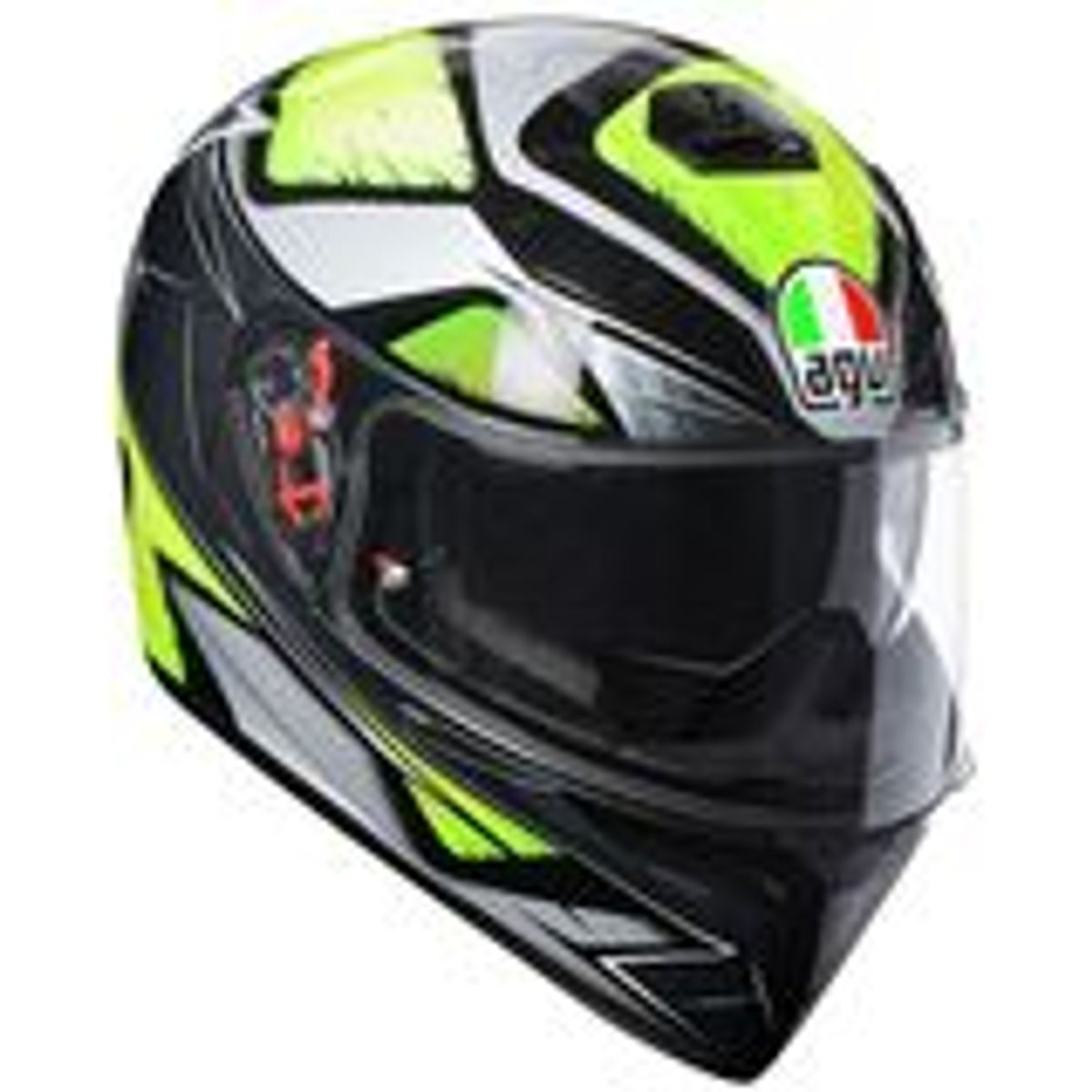 AGV K3 SV Helmet - Liquefy
Nico66

- Belize
Do not buy this helmet
"Terrible helmet. Fits bad Nose not covered It drops down on your forehead Hurts if you wear shade The old K3( 2013) was 100 times better Also the helmet "specialist "at motorsport made me buy the wrong tinted shield so I am very NOT happy."

See all reviews for this product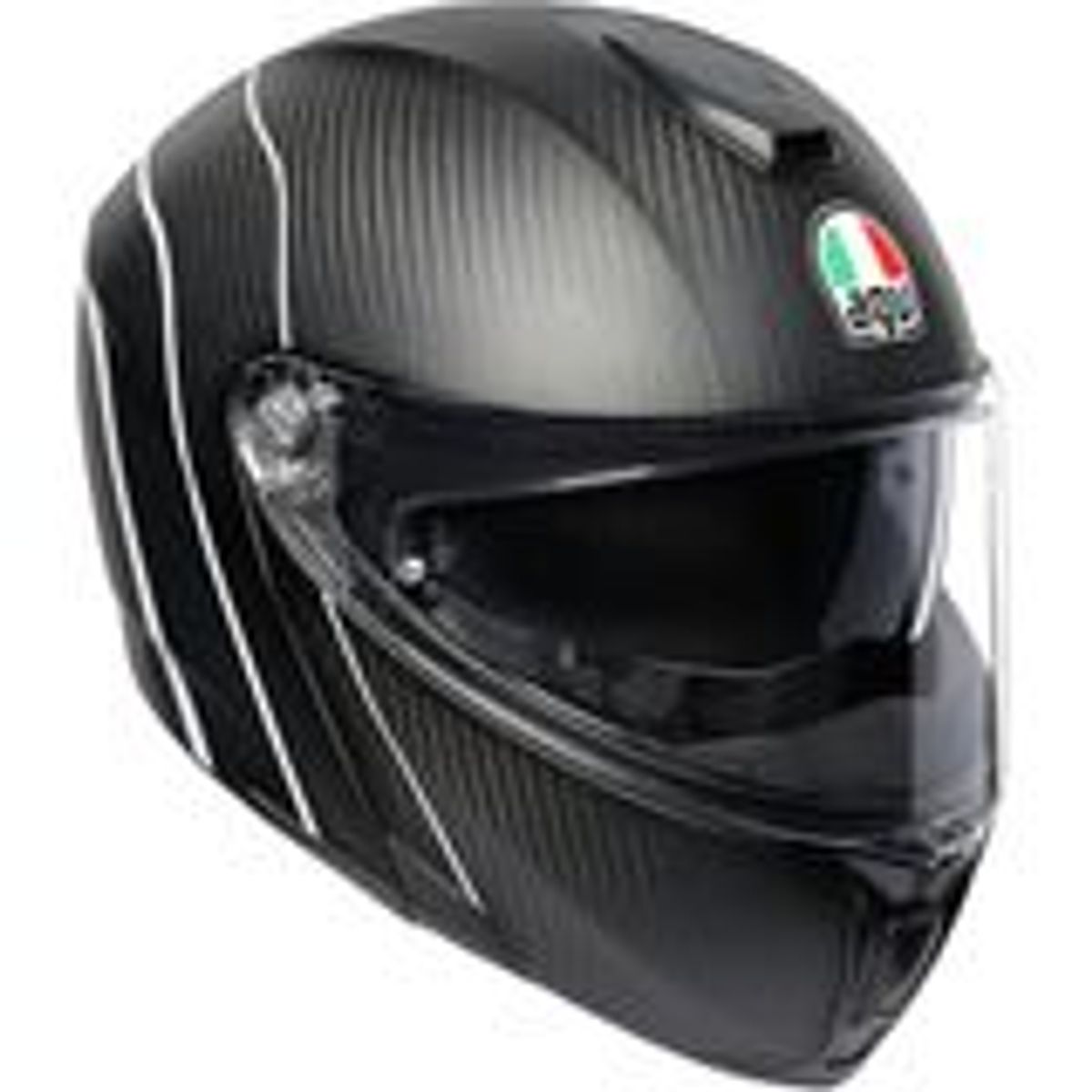 AGV Sportmodular Helmet - Refractive
The original Bill

- Toronto ,Ontario
How comfortable this helmet is to wear is unreal
"After wearing it a while you forget that it is there. It just a part of you . I started wearing my in the colder part of my riding season and wow is it so warm and quiet in there what a to have it as part of my bike riding pleasure"

See all reviews for this product
AGV Helmets: A Formula for Success
Founded in 1946, the Italian born AGV got its start making leather seats and motorcycle saddles. In 1947, the AGV motorcycle helmet came to life. It was hand-made from a wooden mold. Today, its history in head safety is long and storied. AGV started a loud buzz in 1956 with its jet fighter helmet, based on the helmets worn by jet fighter pilots. In 1967, the company introduced its full-face helmet and then in 1980 AGV introduced a helmet made with DuPont Kevlar fiber.
AGV's relationship with moto is also well known.
AGV helmets protected the heads of Valentino Rossi and Giacomo Agostini - two of the most notable racing greats in history. Rossi won seven MotoGP World Championships and one each in the 250cc World Championship and the 125cc World Championships. AGV made Rossi an honorary president of the company in 2008. Agostini finished his career in 1977 with 122 Grand Prix wins and 15 World Championships.
If two racing champs are not enough proof then how about the AGV Standards? AGV developed a process revolutionizing helmet design through the use of a 3D laser scanning system. Instead of designing helmets around the outer shell, AGV starts with the head using the laser scanning technology. The 3D system enables AGV to design helmet inner shells and linings that more ergonomically fit to a rider's head while obtaining higher comfort and improved safety.
The MotoSport AGV Helmet Line
MotoSport's line of AGV helmets includes the top-of-theline GP-Tech series considered the best venting AGV helmet which Rossi also helped design. Go old school with the classoc looking RP60 series and the Grid series is a more moderate priced helmet packed with features.
MotoSport is the best place to find AGV helmets. We have a 90-day return policy. Use the size charts to help you take the guess work out of selecting your product. Even if a product doesn't fit, our hassle free return policy means we make it easy for you to get the right one.
Want help? Call our toll free line 1-888-676-8853, chat with an expert or check out our Sportbike and Motorcycle Helmet Buying Guide.
MotoSport offers fast, free shipping on orders Over $79.