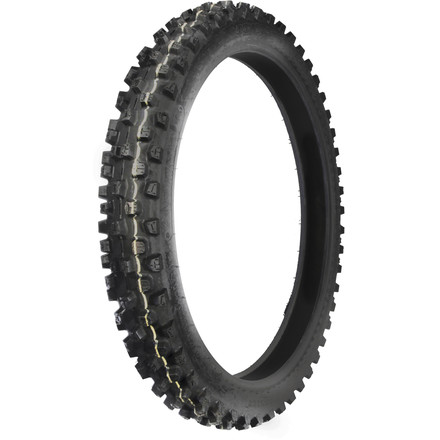 5 Star
14
4 Star
9
3 Star
4
2 Star
0
1 Star
0
Over 5 months ago
Indiana
What I think abou tthe Artrax Tires.
Check out the attached review video!
Over 6 months ago
White Salmon, WA
Bang for your buck!
Price point and performance of this tire is insanely impressive when you compare it to some of the other tires on the market. While it might not be the best tire out there it will certainly improve your traction and keep your wallet ticker.
Over 10 months ago
Fallston,md
Great item
Tire has held up very well
1 year ago
Brazil, Indiana
Good Tire For XC Racing
We've used these for the last couple of seasons. They're good tires. They do very well in mud.
1 year 8 months ago
Mid Missouri
Good cheap tire
Ive put this tire in 3 bikes and it works great.
2 years ago
Eugene, OR, USA
Tire Size
Tire is not 80x100x21 as claimed. Actual size is 80x90x21 out to top of knobs. Haven't ridden it yet except in back yard. Even though it is miss labeled I think it is going to be a good tire. I like the broader contact with the ground.
Over 3 years ago
Salt Lake City, UT, USA
Works well in the soft
not a bad tire for a normal price, but and excellent tire at the cheap price.
Over 3 years ago
Oklahoma City, OK
Bite like a shark!
Easy installation, no problems. This tire has bit into every terrain I've rode on since install. All track time, 3 hrs in sand and deep loamy, and no signs of wear. It bites ruts just as much as holds a berm lip so expect some feedback from the front wheel. Knifed the front coming shallow into a berm, took a few corners to get the feel for how much was too much on the bars. By the end of a Saturday practice session, track was terribly rutted and drying out, by still managed to turn my best laps of the day. Good buy, and will buy again.
Over 4 years ago
Tawas, MI, USA
Didnt care for this front tire
Ive tried lots of different tires front and rear. I didnt use this front tire long. It had good traction but its only tire ive tried that consistently made bike want to knife under when cornering hard. Some may like a aggressive tire like this but im much happier with the Artrax mx pro. It hooks just as hard in loose dirt but no odd handling when leaned over on the track. The Artrax tires are a great bargain , Ive never had a knob chunk off and they are inexpensive. The rears run narrow so get a 120 width for a 450 as they compare to other manufactures 110 width rear tires. Oh the rear tg4 is my favorite rear Artrax tire. Works great in soft to medium dirt. If you normally run hard pack there are better tires but in loose dirt the TG4 rear rocks !
There have been no questions asked about the Artrax TG4 Front Tire.
See all bikes that this part fits...
California Proposition 65
WARNING: This product contains chemicals, including (Di(2-ethylhexyl)phthalate (DEHP)), known to the State of California to cause cancer, and birth defects or other reproductive harm. Wash hands after handling. For more information, go to www.P65Warnings.ca.gov.