Most Recent Helmets Reviews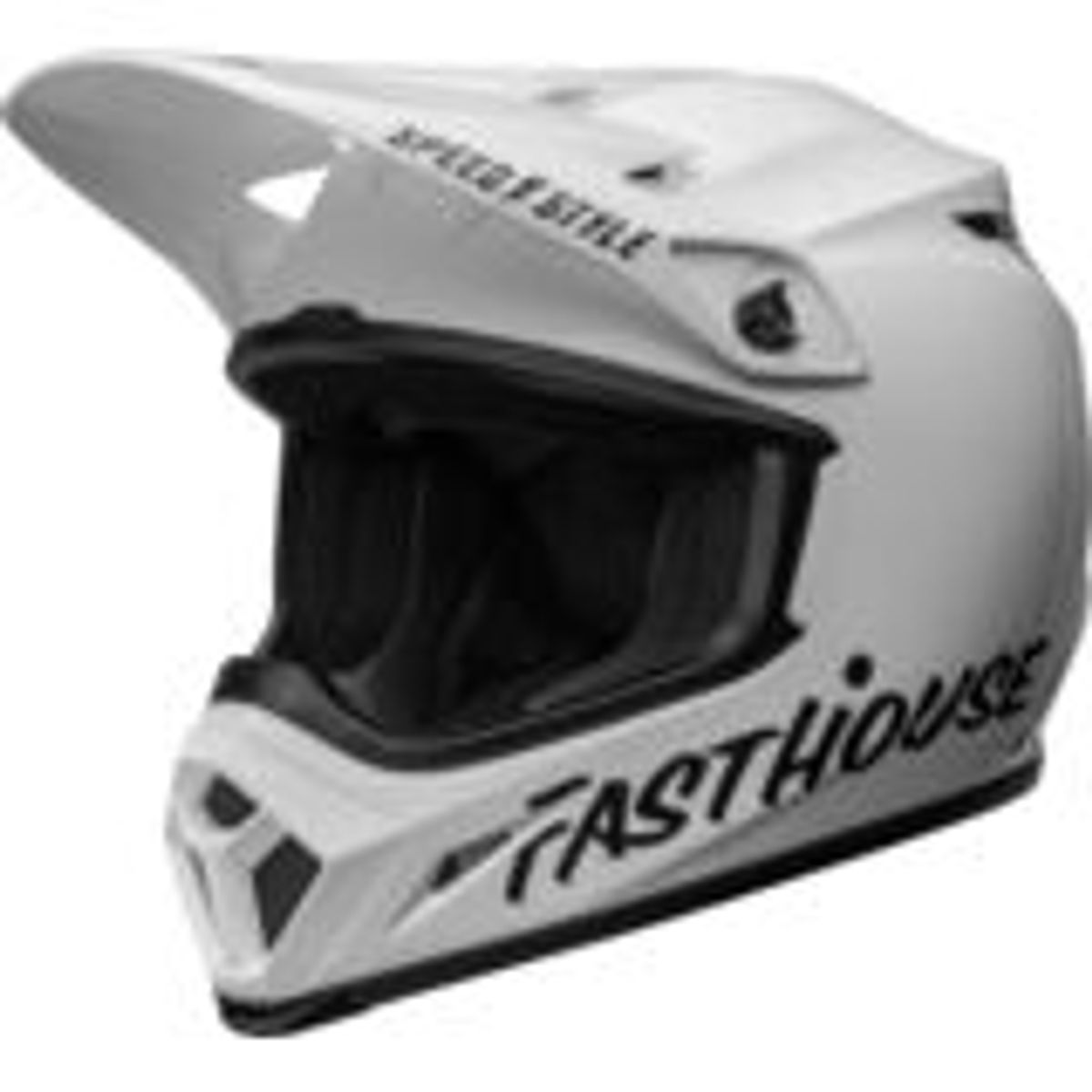 Bell MX-9 Helmet With MIPS - 2021 Fasthouse
Motomom

- Upsate NY
Great Features !
"This is my 3rd Bell Moto ( with MIPS and I can not express how happy I am with the features, colorways and venting . Its a fantastic helmet with a great price point !"

See all reviews for this product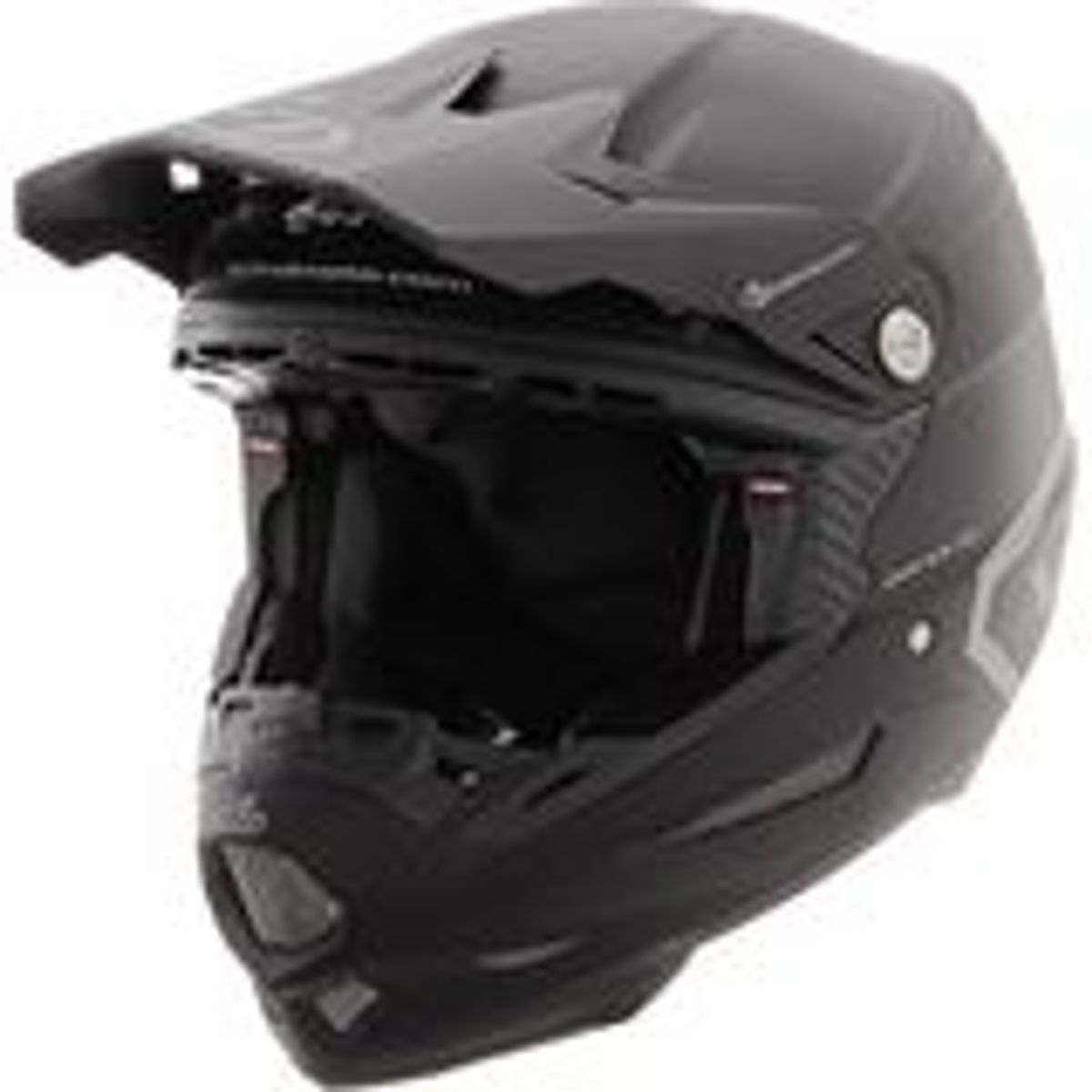 6D Helmets ATR-2 Helmet - Solid
Gavin Morrison

- Mount Union Pa
Overall Nice Helmet
"so i recently bought this helmet after running the Bell series helmets for the last 7-8 years and after running strictly the flex for the passed 3 1/2 years it was hard for me to click checkout on anything besides a Flex 9. so far it just feels different for me i'm so used to the feel and weight of the Flex, the 6D feels the weight is more towards the back of the helmet. maybe that's just me. the lining on the inside also feels more cheap compared to the Flex in my opinion maybe it's me being biased i do not know lol. it still has the same feel all around that you have a superior line helmet that is gonna do it's job to protect your melon, it does feel it has very good ventilation throughout the helmet and i really love the look of the helmet, i really don't have anything bad to say about it besides the helmet strap, it doesn't feel like a strap you'd expect on a $700 helmet, the moto 9 flex has the magnetic buckle strap which i loved. i've only worn the 6D for a small amount of time so maybe i am still being biased since i ran a Bell for years. Overall 6D makes an awesome lid and i would never tell anybody not to purchase one. it feels great on your head, my head is just still more used to the Bell Helmets which like the 6D, are tried and true to their name and price point!"

See all reviews for this product
Bell Helmets
Roy Richter started in the auto industry as a pattern maker at Bell Auto Parts in Bell, CA in 1933. He was passionate about auto racing and building race cars that he put together from used parts in the Bell junkyard. His scrappy cars were successful winning championships and setting track records. Eventually, Richter bought Bell Auto Parts and put his passion into manufacturing safety products. In 1954, Bell helmets found life out of a garage behind Bell Auto Parts with the manufacture of the first helmet called the "500." Two years later, on higher than expected demand, the Bell Helmet Company emerged as a division of Bell Auto Parts.
Bell Helmets - Dirt Bikes, ATVs and Motorcycles
Today, Bell helmets protect the heads of those who ride dirt bikes, ATVs and motorcycles, enabling the world's best to be their best. Bell helmets gives their best too, in terms of performance and safety while offering the most uniquely eye-catching and thought provoking graphic lines of helmets out there. Bell crosses the road from pavement to dirt with some of the most respected and trusted helmets available:
Bell Helmet Models
Bell Helmets has not only established a name for itself in powersports but many of the company's helmet models have found firm grounding among consumers. You may know the following by name only instead of by the Bell helmet brand:
...and many more Bell helmet models!
How To Size a Bell Helmet
Wear a properly fitted Bell helmet to get the best protection in the event of a crash so check out the following steps to finding the perfect fit for your lid:
Wrap a soft measuring tape around your head about a half inch above your eyebrows, above your ears and around the back of your head at the largest point. Compare your head size with the size chart for the specific Bell helmet you want. Manufacturers provide different sizing charts for their helmets so compare your helmet size to each brand's sizing.
Once in your hands the helmet should sit squarely on your head with the top of the helmet's eye port just above your eyebrows. A properly fitted Bell helmet fits snug at first and loosens slightly as it is broken in.
If the helmet moves or your fingers fit easily between your head and the helmet you'll likely need a smaller size.
We offer a free first exchange program so if your Bell Helmet doesn't fit we'll gladly exchange it for the right one.
Bell Helmets at MotoSport
MotoSport stocks a vast line of Bell helmets. That original Bell 500 helmet lives on but of course with modern safety technology. You'll just look like you stepped out of the 1950s and if you've got the right bike the Bell 500 is the perfect helmet to wear. The only hard choice here is choosing between the cool graphics.
Of course for the more modern look you can't go wrong with the sleek Star Carbon helmet or the more budget friendly Arrow helmet. The RS-1 and the Vortex helmets come moderately priced with extra features. We also carry replacement face shields.
MotoSport is the best place to find Bell helmets and accessories. We carry a range of sizes and Bell Helmets for women and kids. If you need help or have additional questions on any of the Bell helmets we sell, give one of our gearheads a call at 1-888-676-8853 who can provide further insight into the qualities and craftsmanship that goes into a Bell helmet so you can make an informed buying decision. You can also check out our Dirt Bike Helmet Buying Guide or Picking the Best Motorcycle Helmet - A Buying Guide to Helmets for more information on sizing and safety ratings.
MotoSport delivers all Bell helmets fast and orders more than $79 ship free.