Applied Refinements
Category
Fast Cash
Discount
Price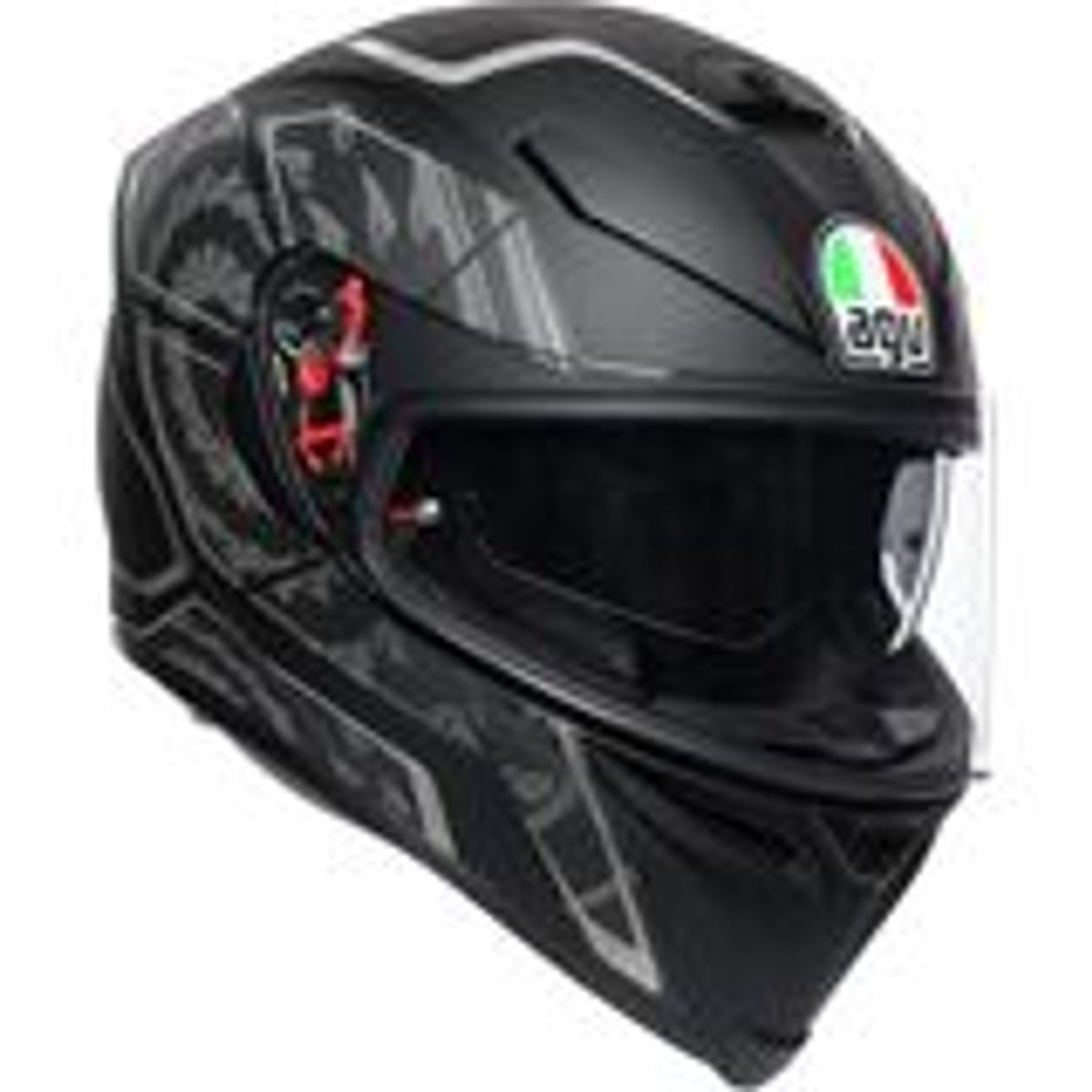 AGV K5 S Tornado Helmet
TC28

- Danbury, CT
Super light and looks great!
"I liked the way this helmet looked online, but it looks even better in person. I wasn't sure what size to buy so used the AGV sizing guide, measured my head, and the lid fits great: snug, but comfortable. It's light and internal air flow is good, too."

See all reviews for this product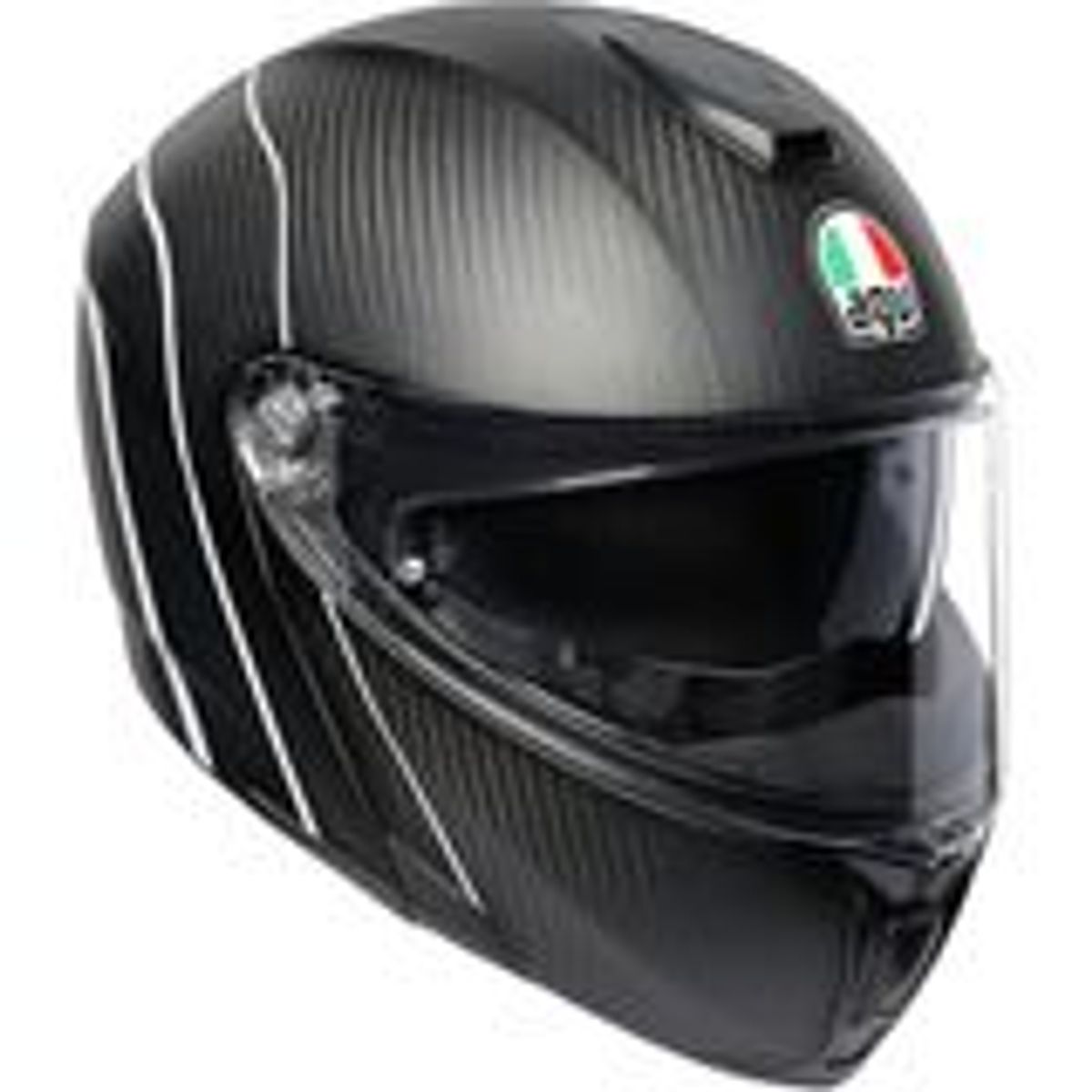 AGV Sportmodular Refractive Helmet
The original Bill

- Toronto ,Ontario
How comfortable this helmet is to wear is unreal
"After wearing it a while you forget that it is there. It just a part of you . I started wearing my in the colder part of my riding season and wow is it so warm and quiet in there what a to have it as part of my bike riding pleasure"

See all reviews for this product
AGV Helmets
Founded in 1946, the Italian born AGV got its start making leather seats and motorcycle saddles. In 1947, the AGV motorcycle helmet came to life. It was hand-made from a wooden mold. Today, its history in head safety is long and storied. AGV started a loud buzz in 1956 with its jet fighter helmet, based on the helmets worn by jet fighter pilots. In 1967, the company introduced its full-face helmet and then in 1980 AGV introduced a helmet made with DuPont Kevlar fiber.
AGV Helmets: A Formula for Success
AGV developed a process revolutionizing helmet design through the use of a 3D laser scanning system. Instead of designing helmets around the outer shell, AGV starts with the head using the laser scanning technology. The 3D system enables AGV to design helmet inner shells and linings that more ergonomically fit to a rider's head while obtaining higher comfort and improved safety. Today, the AGV helmet line embraces the mid-range to high-end lid that has proven popular with riders from the weekend warrior to the daily commuter. Check out some of the more popular AGV helmet models:
How To Measure for an AGV Helmet
Your AGV helmet should fit comfortably and correctly so use the following as a guide when determining your size:
Wrap a soft measuring tape around your head about a half inch above your eyebrows, above your ears and around the back of your head at the largest point. Have someone help for best results.
Compare your head size with the AGV helmet sizing chart located on the product page. Don't use another helmet manufacture's sizing chart.
Before using, try your AGV helmet on. It should sit squarely on your head with the top of the eye port just above your eyebrows with a tight fit that loosens over time.
If the helmet moves or your fingers fit easily between your head and the helmet you probably need a smaller size. A motorcycle helmet should fit snug around your head and face with no pressure points. You can also adjust the cheek pads for better fitment.
AGV Helmets at MotoSport
MotoSport carries a full line of AGV helmets including the versatile AX-8 series for on- and off-road use. All AGV helmets have a minimum of DOT certification and most have passed European safety standards. If you have any questions give one of our gearheads a call at 1-888-676-8853 and get the information needed to make an informed buying decision.
MotoSport delivers all AGV helmets fast and orders more than $79 ship free.
AGV Helmets by Color